60 Years Old Black Trump Supporter Shot Dead in Broad Day Light.
A 60-YEAR-old Donald Trump supporter was shot dead in broad daylight near his "Vote Trump" banners as cops investigate a "political motive."
Bernell Tremmell, 60, was shot in front of his business, Expression Publications, in Milwaukee's Riverwest neighborhood on Thursday afternoon.
READ: American Rapper 50 Cent Reacts To Iran's Arrest Warrant For Donald Trump
Along with Bible verses, there were handmade signs on the building like "Vote Donald Trump 2020," and "Re-Elect Trump 2020," reported WISN's Dan O'Donnell.
Sources said cops aren't sure of the motive at this time – but investigators are probing whether Tremmell was gunned down over his GOP beliefs.
Law enforcement said the suspect drove up in front of Expression Publications where Tremmell sat outside, shot him, and drove off yesterday.
They responded to the shooting at around 12.30 pm.
Before his murder, well-known businessman and Trump fan Tremmell was in front of City Hall in downtown Milwaukee campaigning for the President and chatting to locals.
"I had an interaction with him last Saturday across the street from Walmart on Capitol Drive," one woman told the station.
"It was the second time I had seen him with his Trump sign and I pulled my car over to chat with him. What a nice, friendly man!
"We chatted for several minutes, and I told him I was proud of him and he's very brave to put himself out there so visibly as a Trump supporter!"
ALSO READ: President Trump suspends all flights to US from Europe except UK and Ireland for next 30 days
Now, Fox 6 reports that a memorial has begun to pay tribute to the 60-year-old gunned down in his own hometown.
Friends described his as kind, loving, brave, and unafraid to speak his mind.
"He's just a community figure," Adebisi Agoro said. "I respected him just because he had a position.
"He's got his opinion on why he feels that way; and I'm not going to knock him."
"It was very deep conversations, very philosophical," Janette Island said, recalling her conversations about religion and life with Tremmell. "He was a really great guy. He meant no harm."
Andrew Olmstead and Taylen Pulley were heading out to play basketball when the roommates saw loads of police cars
"We walked outside on the porch and we see all these cars, so we're like, 'let's go over and see what's going on,'" Olmstead said.
"We saw the cops pull up: the vans, ambulance, firefighters, and we sat and watched. They gave CPR for about 15-20 minutes," Pulley said.
Please drop your thoughts in the comment box below and share this post with someone.
Follow us on Facebook, Instagram & Twitter to keep up to date with trending news as it happens.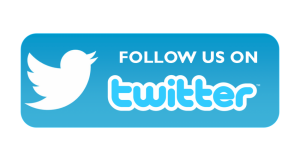 Professional freelancer and webmaster.
From Toktok9ja Media
The views expressed in this article are the writer's opinion, they do not reflect the views of the Publisher of TOKTOK9JA MEDIA. Please report any fake news, misinformation, or defamatory statements to toktok9ja@gmail.com