7 Most Important Bro Code Every Guy Should Never Break!
7 Most Important Bro Code Every Guy Should Never Break!
The bro code is a set of unwritten rules that govern any group of Male friends and ensures to keep their friendship well-coordinated and bonded. It contains a number of dos and don'ts they must adhere to in order to strengthen their bonds and keep the Bromance going.
Prayer Doesn't Make You Successful, But This Can
Breaking the bro code is tantamount to betrayal and bro-treason. There are almost a hundred of the bro rules, however, we will be talking about 7 most important ones that should never be broken even by mistake.
1. Bros Over Lady: Since Bromance is a lot more important and sacred than any lady, it is considered a crime to place, value or protect a lady before a bro. A hoe here would mean a woman who is neither a bro's wife, sister, or mother. Bros most never let a lady come in between them or cause them to fight each other. If a lady tries to do this, she has to be dropped for the bromance to keep flying.
READ: "Men Get in Here" Report Says Nigerian Woman Are Crying for Lack of Men to Marry Them
2. A Bro Must Forever Remain Loyal: This is one of the most important rules of the bro code. At all times and in all situations, a bro must always remain loyal and protect other bros. If a bro's girlfriend calls to ask where he was the previous night, you have to accept he was with you even if you haven't seen him in three months. When a bro tells you a secret, it should go with you to your grave, no mistakes!
3. Never Date A Bro's Ex Without His Permission: This one is a very sensitive one but can come fair in certain situations, especially when it's been years after the breakup and your friend was never really into the girl. Whichever way it is, nothing should ever go down without first asking your friend, even if it's been ten years. Anything short of this is breaking the bro code. It shows respect and etiquette.
4. You Are Honour Bound To tell A Bro If His Girl Is Cheating On Him: It might not be easy, especially if your friend is so much in love with the girl. Sometimes you have to tread with caution, however, it is still your duty to let your friend know he is being played, knowing and keeping it away from him is breaking the bro code. Put yourself in his shoes, even if you love a girl so much, if she was cheating on you and a bro knows and doesn't tell you how would you feel?
5. A Bro's Biological Sisters, Mother And Girlfriend Are Off Limits: This one is very clear and simple, you are never allowed to hit on your friend's sisters, mother, and girlfriend or have anything sexual to do with them, it is forbidden! Distant cousins are allowed though but a bro lust keeps their sexual details and exploits to himself.
6. A Bro Must Be A Man And Honour His Family: Yes at all times a bro must be up and doing, man up to responsibilities and take care of his family. Fend for his wife and kids if any, honour his parents and respects his sisters. A bro is allowed to spend quality time with his loved ones and failing to do so could get him castigated by his bros.
7. A Bro Shall Always Protect His Bros: At all times you must step in for your friends when they need you. Step in for a bro who is about to get trashed by a lady, protect a bro from an overbearing female friend, when introducing a bro to a lady, use the best descriptions ever. If two bros ever fall for the same girl, the one with the longest dry spell is given priority and when a bro scores a lady, help him with a condom for protection, if he does not have one.
Please drop your thoughts in the comment box below and share this post with someone.
Follow us on Facebook, Instagram & Twitter to keep up to date with trending news as it happens.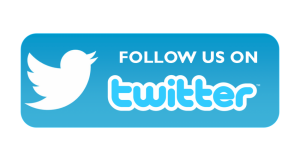 Professional freelancer and webmaster.
From Toktok9ja Media
The views expressed in this article are the writer's opinion, they do not reflect the views of the Publisher of TOKTOK9JA MEDIA. Please report any fake news, misinformation, or defamatory statements to toktok9ja@gmail.com