Abuja Creative Industry Brainstorming Dinner Records Massive Turnup of Stakeholders – Pictures and Event Highlights
The Abuja Creative Industry which consists of all entertainment guilds and associations in the Federal capital territory had its first stakeholders dinner for the year to brainstorm on ways to improve the entertainment industry in the FCT.
The creative industry is an umbrella body comprising beauty pageant and events organizers, comedians, Djs, musicians, movie producers, dancers, models, actors and actresses, bloggers, and power bikers in the FCT. The event recorded a massive turn-up of stakeholders at Bolingo Experia Hotel and had in attendance captains of different fields.
While speaking with Toktok9ja after the dinner night, the convener Amb Phil Roberts, President of Rock Music Federation and Vice President Association of Entertainment Practitioners of Abuja express his delight over the turnout of the event.
Roberts said it has always been his dream to unite the creative industry in Abuja to form a synergy with one voice aimed at enhancing the industry to global standards.
As the convener of the first-ever creative industry stakeholders brainstorming dinner, I'm excited because it's a call to action. First of all, as the President of Rock Music Federation and also the Vice President Association of Entertainment Practitioners, it has been my dream to bring the major players together to form synergy.
Many times we know what to do but need someone to help stir the waters which is why we went all out and extended this invitation to everyone involved to come plan for a new Entertainment Industry in the Federal Capital territory.
We couldn't do all of these without the help of all the guilds and Associations in the city of Abuja which ranges from the beauty pageant organisers, comedians, Djs, musicians, dancers, models, actors, power bikers, and many others. The major reason for the dinner was for people to come and enjoy themselves in a more relaxed environment, gist, play, and most especially seize the opportunity to plan for the New Year as entertainers and possibly design a road map of activities for 2023 for us to be more prosperous in this New Year.
This dinner will go a long way to help our upcoming industry players as we have designed the next big thing for them which will help them achieve their goals for 2023.
Roberts went on to say he got inspired to call for the meeting after attending a closed-door party organized by one of his associates and also a big player in the creative industry in Abuja.
I attended a new year party organised by Hon. Ejiro, CEO of the "Most Beautiful Girl in Abuja", I was inspired by his idea of bringing us together to eat and drink. It was at the meeting that we came up with the idea of doing the same thing, but in a bigger.
After the party, Mr Alex of Alex reports, Mr Fajag the President of "Beauty Peagent Organisers in Nigeria", and I had a meeting and came up with the idea of bringing all the key players of the Abuja creative industry together for a brainstorming dinner.
The aim is to build more synergy this year and also work with as many stakeholders as possible to reduce unnecessary competition in the industry. We contacted the president of the Association of Entertainment practitioners Chief Agility Onwura and here we are success.
Our dream is to build a more united entertainment industry in Abuja, this is the only way the entire sector can work together and get value for their craft.
Among those who attended the event which was held on, 12th January 2023 are; Mr Franklin Adjetey (CEO project know thyself Uk) Dr Lillian representing the Director of VIO, Dr. Suleiman Onuche (National President Messengers of Peace), Amb. Enefiong (Head of Diplomatic Missions), Amb. Phil Roberts (President Rock music Federation), Sir Agility Onwura (President Association of Entertainment practitioners), King Fajilo (President Abrema), King Fajag (President Association of Beauty Pageant Organizers), Mr Twenty Mouth (Chairman Actors Guild of Nigeria), Mr Emma Eyaba (President Directors guild of Nigeria), Mr Barry Avotu (President Association of Political Entertainers), Mr Alex Nwankwo (chairman Alex Report), Abel Wealth of Toktok9ja and many others.
Here are the points raised and questions asked by stakeholders;
What can we do to make more money?
Why are entertainers in Lagos paid higher?
Why are our events not pronounced on Social and mainstream media?
Most Abuja entertainers are not diligent in the trade, they are not committed or take the trade and other colleagues for granted.
Most Abuja entertainers are not united they condemn their colleagues to raise themselves up to be seen as better option for a job. They are selfish and lack synergy
Little or no proper publicity of events. Little or no documentation of past events to present to investors for sponsorship.
Most Abuja Entertainers lack education as regards the trade. Treat people around them badly
Originality is lacking
Continuity is missing, children of entertainers are encouraged to do other types of trade and discouraged from doing the same trade their parents are using to feed them.
They lack professionalism and they don't take the industry seriously and they need to improve and develop themselves in the trade.
Most Abuja entertainers are not passionate or exposed or educated. They do not understand innovation & creativity. They do not teach and encourage younger entertainers in the trade. They do not engage in critical thinking.
Talents are less appreciated.
There is no division of Labour, no research is done.
No partnerships, no teamwork, no packaging.
No entertainment managers to professionally manage raw talents to make money for themselves and the artists
Lack of favorable government policies.
SOLUTIONS
Their is need to be a re-definition of the Abuja entertainer industry (a.) Entertainer for Cash or (B.) Entertainer for fun
Abuja Entertainers need to upgrade their game, like be more stylish, network together, be proactive, be educated on the trade and educate others via mentorship, be humble and consult others.
Division of labour, build a circle of trust, and do proper research.
Synergize with government agencies as regards dissemination of information to instill positivity in younger Nigerians.
Partnership with media houses to ensure proper publicity.
Unions should be formed and entertainers should be serious with the trade and respective union bodies
Entertainers should be united, encourage young people in the industry and stop complaining and take reasonable actions.
Entertainers should be professional, be team players, and should be able to manage young talent to make money for themselves as well as the raw talents.
Partnerships with Major bloggers and influencers in Abuja to propel publicity of events.
More pictures: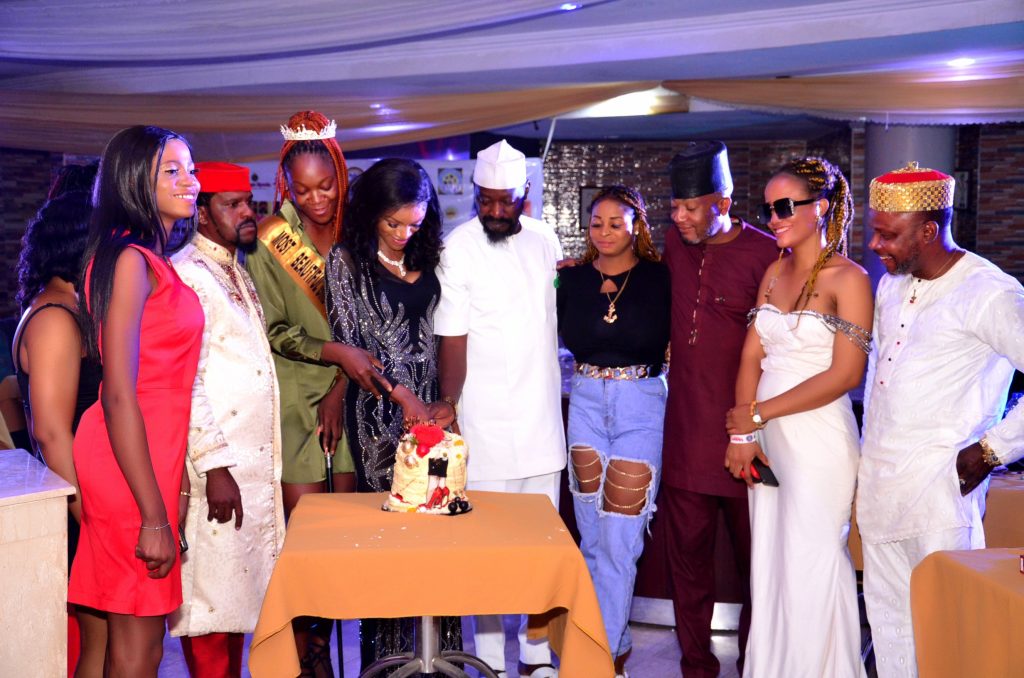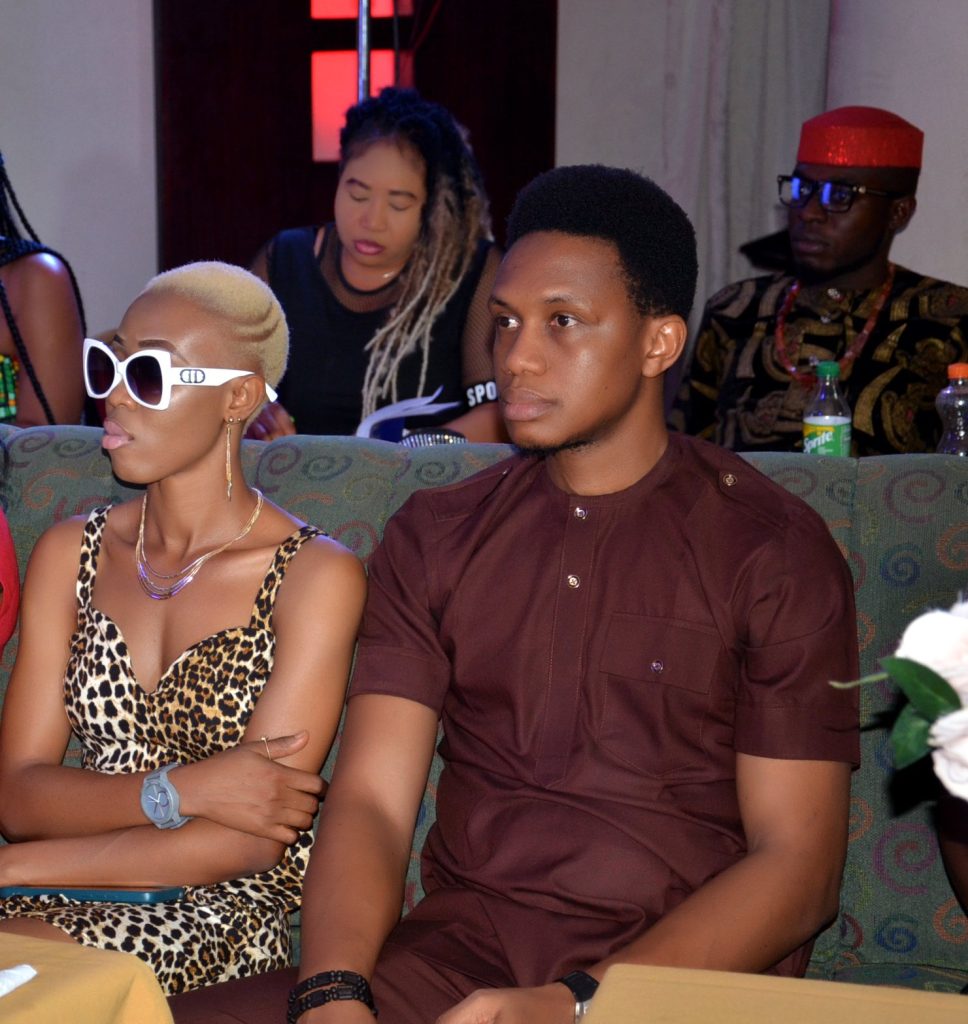 DO YOU HAVE ANYTHING YOU WANT TO TELL US ABOUT NIGERIA? CLICK HERE TO JOIN ESSENCE FORUM AND SHARE YOUR TOPICS WITH OVER 4000 MEMBERS.
WATCH MORE NEWS ON OUR YOUTUBE CHANNEL CLICK HERE TO SUBSCRIBE
Abuja Creative Industry Brainstorming Dinner Records Massive Turnup of Stakeholders – Pictures and Event Highlights.
Professional freelancer and webmaster.
From Toktok9ja Media
The views expressed in this article are the writer's opinion, they do not reflect the views of the Publisher of TOKTOK9JA MEDIA. Please report any fake news, misinformation, or defamatory statements to toktok9ja@gmail.com