ENDTIME!!! Woman Caught Having Carnal Knowledge of Her Biological Son After Giving Birth To Three Children For Him.
A woman was arrested by the Nigeria Security and Civil Defence Corps (NSCDC) Kwara State Command for allegedly having canal knowledge with her biological son and bearing three children for him.
Fati Sime who was also identified as an immigrant from Benin Republic reportedly also had carnal knowledge of her other biological son who is at large.
Adamu Sabi Sime (Son) and Fati Sime (Mother) were also discovered not to have the necessary papers to stay in Nigeria so the suspects were handed over to the Nigeria Immigration Service for background check and further actions.
The incestuous family were reported to the authorities by one Mallam Bandede, the district head of Mosne Had community in the Kaiama local government area of the state where they resided.
Spokesperson of the command, Babawale Afolabi, who disclosed the issue in a statement in Ilorin on Saturday, September 11 said:
"Men from the intelligence unit and NSCDC operatives in Kaiama swung into action and the outcome of the investigations established the fact that the mother (Fati) has three children for her biological son. A further check revealed that the younger brother of the accused, who was also confirmed to be sleeping with the mother is now at large."
"We Are In The End Times" – Nigerians React
My mother is my grandmother 😂
Normally world suppose don end 2020, we dey use extra time like this
This is truly ENDTIME 😢
Finally p*rnhub don make impact 🤝
This is SPELL . Èdì . God forbid – what's going on ?!
This Matter Is More Spiritual Than Physical
Tufiakwa 🤮
Nnukwu Alumelu!😂😂😂😂😂
The mother is the one tormenting those children … Tell her to free her sons.. witchcraft that she will use to make her sons rich she is using it to torment them..
Ha💔💔
Can I unread this
Lannister no do pass this one oo 😂😆😁
Omorrrr…this one na FAMILY INCEST PART 100😂
This world is too dark😢
Is this a police matter??
God please May this kind of calamity never befall us 🙏🏻
Na wa o, things Dey happen o
14 Years Imprisonment For Those Found Guilty Of Incest – Nigeria Criminal Code Act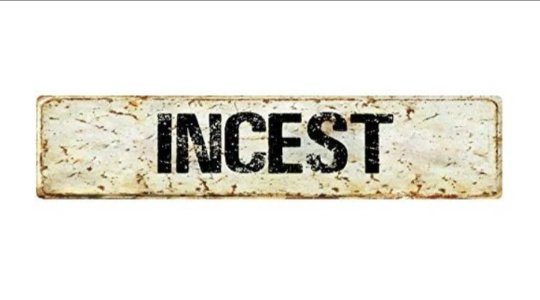 Did you know that Section 214 (3) of the Criminal Code Act (a criminal law that is applicable in and covers all parts of Nigeria), Caption 77, Law of the Federation of Nigeria (LFN) prescribes a minimum of 14 years imprisonment for those found guilty of incestuous liaison, which it referred to as "offense against morality."
Also, Section 33 of the Marriage Act forbids s*xual relations and marriage among people who are related by blood. It is captured as "Prohibited degree of consanguinity."
Incestuous relationships or marriages are further prohibited in the 1st Schedule (Section 3) of the Matrimonial Causes Act, Cap 220, Law of the Federation of Nigeria (LFN) 1990, where it lists the prohibited degree of consanguinity to include that between father and daughter, mother and son, brother and sister, uncle and aunt, niece, and nephew.
Incest is frowned upon by culture, religion, science and medicine.
Products of incestuous relationships face a high risk of becoming imbeciles or worse, suffer from chromosomal irregularities as a result of shared bloodlines.
The Most Common Form Of Incest Is Between Cousins. True/False?
Incest between father and daughter, mother and son like the above get a lot of backlash from the society but one form of incestuous relationship that most times goes unnoticed is the one that exists between cousins.
They are blood relations but not so closely related so the lines become somewhat blurry to judge but fact remains that a relationship between cousins are still incestuous.
Some time back. a Nigerian lady took to Instagram to vent out her exasperation of uncovering an incestuous act between her 37-year-old and 17-year-old cousins.
Sharing screenshots of chats to back her claim, the Instagram user who seems to be an indigene of Ikwerre community of Rivers State revealed that her 17-year-old cousin denied the act when she confronted her.
@AdaIkwerre also revealed that the punishment for the act in her community is death if cleansing is not done.
Read The Screenshots Below
In another instance, a Twitter user shared the gist of an incestuous affair between his landlord's 15-year-old cousin who got pregnant for her 35-year-old cousin!
According to @GospelJosiah, the incestuous affair was discovered when the uncle visited them and the mother noticed her 15-year-old daughter going to his room at an ungodly hour.
Read The Tweets Below;
"Fast forward to last night, this brother of his had come to spend a few days with his family because they had some business to discuss. His wife found their daughter sneaking into his room at very odd hours so she tried to observe. She wanted to go open the door & send her to bed
But what she heard blew her away. Her daughter was telling her uncle that she's pregnant again and is not willing not to abort the baby that the last time was too painful and she bled for days the idiot was still trying to convince and fvck her on top of this sh*t.
That was when she got angry and left only to open the door and meet her mum standing there in tears. The wife dragged her to her room where she confessed that he started sleeping with her last year and he has been giving her money with lots of threats.
Soon as he got home that morning at about 6 am from where he went to check on the goods he imported, his wife downloaded the gist to him and that's where the whole brouhaha started from.
Before you blame the girl, she's a naive minor spoilt with the good things of life by her parents &the only exposure she has is the internet Before you blame the parents, they never expected their own relation to defy their daughter This life na okoto meow kututu meow skrrrr ba
If you were the father of the girl, what would you do?
DO YOU HAVE ANYTHING YOU WANT TO TELL US ABOUT NIGERIA? CLICK HERE TO JOIN ESSENCE FORUM AND SHARE YOUR TOPICS WITH OVER 4000 MEMBERS.
WATCH MORE NEWS ON OUR YOUTUBE CHANNEL CLICK HERE TO SUBSCRIBE
Professional freelancer and webmaster.
From Toktok9ja Media
The views expressed in this article are the writer's opinion, they do not reflect the views of the Publisher of TOKTOK9JA MEDIA. Please report any fake news, misinformation, or defamatory statements to toktok9ja@gmail.com