Families of 26 Church Youths Who Drowned in River Benue Still in Tears
Families of 26 Church Youths Who Drowned in River Benue Still in Tears.
Wailings from an inconsolable young lady in her 20s, Renance Vincent, moved many sympathisers to tears.
The lady's younger siblings identified as triplets were among the 26 youths of the Evangelical Church Winning All who drowned in River Benue last Sunday.
Many sympathisers thronged the MOPOL 13 barracks located in Adeke, a suburb of Makurdi, Benue State capital, to condole with families of the victims.
READ: 20yrs Old College Student Raped and Macheted to Death in Illorin – Nigeria
It was a sad sight at Adeke at the time our correspondent visited the barracks on Monday. Residents, comprising women and children, were seen weeping and men wore sober looks, discussing the calamity involving children of policemen, many of whom were on special duty in the North-East.
The mourners took turns to visit some blocks in the barracks to console with the bereaved families.
At one of the flats, the unidentified mother of the triplets; namely Paul, Peter and Paulina, sat dejectedly on the floor of their living room, oblivious of the presence of many sympathisers including our correspondent.
The parlour was as quiet as a graveyard except for intermittent cries from mourners gathered outside and other affected families few blocks away.
The woman gazed at the ceiling occasionally, deeply lost in thought. The family in one of flats lost two children to the boat accident while another lost one of their two children.
ALSO READ: How Save is Ankara Nose Mask – Are They 100% Protective Against COVID-19?
At the extreme of the barracks is the flat where the family of a 29-year-old leader of the youth, Shedrak Sanni, lived and the Bulus family lives opposite the flat. The Bulus lost five family members; two children, a grandchild and two relatives.
During the cacophony of cries, our correspondent heard an unidentified resident in the barracks shouting, "I have lived here for the past 23 years and never heard that even a motorcycle brushed anyone not to talk of witnessing calamity of this magnitude."
The voyage
Saturday a report from PUNCH said the church youths were traveling to an annual conference known as 'New Life for All' (Sabo Rai in Hausa parlance)  when the boat they were in capsized and they all drowned.
Their destination was an island opposite Kwaghter called Ole-Gabu in the same Makurdi Local Government Area of the state and to get to the area, the youth had to cross the River Benue.
Our correspondent learnt that the youth leader arranged for a bigger boat which would convey them. But at the time they left the church and arrived at the River around 12:30pm that day, the boat operator had gone and they were left to seek alternative means of getting to their destination.
It was further learnt that they had to get a smaller boat and before they moved, one of them, according to reports, called to find out from one of the attendees already at the venue if the event was still on.
MORE READ: Many International Students Will Not Return Back to US Because of Trump's New Rules
According to Saturday PUNCH, the caller was informed that the event was over and that they shouldn't bother coming but upon informing others, they were said to have insisted ongoing. Sadly, on the way to the programme venue, the boat capsized midway around Ijaha community.
Ironically, some of the attendees returning from the programme saw the capsized boat and quickly alerted villagers at Ijaha community who formed a search party to find the bodies which had sunk into the water.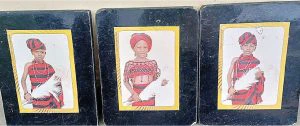 The grieving families
Renance is the eldest child of a policeman identified only as Supol Vincent who is on a special duty in Borno, Maiduguri. Renance lost her siblings who were triplets to the boat accident.
Her regret was that she couldn't stop the trio from embarking on the journey.
She said amid flowing tears, "Paulina was a female while Paul and Peter were male. They were born in 2003.
"Paulina was committed to church activities. Some of her friends after service on Sunday saw her collecting N200 for the trip and told her not to attend. But she replied them that they wanted to stop her from serving God.
"Paul and Peter were learning tailoring and I thought that due to the nature of the work, they couldn't attend practice. I told them that since they couldn't attend rehearsals they wouldn't cope. I asked them not to go. But Paul said they attended the practice and would go. If I had known, I would have insisted that they should not go.
"Our father is on special duty in Maiduguri and our mother returned to Makurdi on Sunday after two months, only to find out that her children went on a journey and didn't return."
On how she heard news about the accident, Renance said, "Around 4pm that Sunday, a sister named Ellen called me to ask if my siblings had returned. Then, I thought I heard a voice which sounded like Paulina's outside, so I told her that they had returned. It was when the conversation ended that I called Paulina and no one answered. I went outside to check and discovered that nobody was there.
"It was later I heard someone say the youth who went for the programme were involved in a boat accident. That was when I started calling the phones of my siblings. The phones rang out."
Renance who was visibly heartbroken said Paulina who was in SS 11 planned going to the Nigerian Defence Academy after secondary school while Paul and Peter, though learning tailoring and in SS1, loved football. She added that the incident was too much for her family to bear.
For Lamido Sanni, younger brother of Shedrak, he described his elder brother's death as shocking to his family and an act of God.
Lamido said his last discussion with Shedrak that Sunday was to know if he could use his motorcycle because he wanted to go somewhere.
He added, "He told me that I could use it as he would be attending the programme. Shedrak became the eldest child in our family when we lost the first child sometime ago and now, he too is no more.
"He completed the mandatory one-year National Youth Service Corps scheme last year and was teaching at a school. He was the leader of the youth group in the church."
On how he heard of the tragedy, Lamido said he was at 72 Battalion when someone called him to ask if his brother had returned home.
Lamido stated, "It was a friend who called me on the phone to ask if my brother was back from the trip and I said he had yet to return home. He told me to call my brother's phone because he heard that a boat capsized.
"I tried his phone four times and it rang but nobody picked it. I also called the phone of another person I knew they were together, the person's phone rang but there was no response too.
"Immediately, I went to the Marine Police at the river and told them that there was a boat accident on the river and they should help to search for the victims.
"To my surprise, the policemen just looked at me and said what did I want them to do. Infact, I wanted to make trouble with them but I sensed it would not help. I had to run to the river to see if I could get local divers to help. By the time I got there, I saw many people and what was left was to pray for divine intervention."
Lamido, who said that they were from Taraba State, hinted that their father was currently serving at the Kaduna State Police Command.
John Bulus, an Assistant Pastor with the ECWA, Adeke chapter, Makurdi, is a member of the Bulus family who lost five persons to the boat calamity.
He noted that God always revealed things, adding that he couldn't say why things were different regarding the incident.
The cleric said, "Five members of the family were involved in the accident; Dogara Bulus and Mary Bulus were my siblings, Precious Kalbari was a niece, Mary Ibrahim and Saadutu Kalbari were our relations.
"I was at a prayer meeting when I missed my mother's call and when I returned the call, she asked me if I heard that my siblings who went for a programme did not get to the place.
"I did not believe it, so I called other people and was told the same thing. I quickly gathered some of my friends committed to God's work and we went to the river. When we got there, we prayed. Normally, when things are to happen, I always hear from God. But on this, I heard nothing. This tragedy is too much for us."
He added that their father, Etsu Bulus, is a police inspector serving in Zamfara State.
The Secretary, District Church Council of ECWA in Makurdi, Rev. Benjamin Dooga, who led the district pastors to commiserate with families of the victims, told journalists that as sad as the incident was, the church had surrendered to the will of the all-knowing God.
He noted that 26 members of the church were involved in the incident.
The cleric said, "When they learnt that the boat they arranged for the journey had left and one of them called and was told that the conference was over, they shouldn't have gone. But they still went to arrange for a small boat and decided to go. It was those returning from the conference that saw the capsized boat and made contact.
"The church as believers in Jesus believes God is Supreme and no human can question his authority. Since we are humans, we cannot understand what happened but He understands.
"Pastors of EWCA within Makurdi have come to identify with the affected families. We should all know that this world is nothing so people should come back to God because we don't know when we will leave the earth. We should live our lives as if we are going to die tomorrow."
Please drop your thoughts in the comment box below and share this post with someone.
Follow us on Facebook, Instagram & Twitter to keep up to date with trending news as it happens.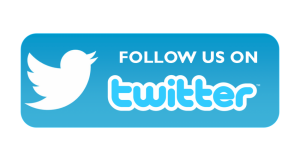 Professional freelancer and webmaster.
From Toktok9ja Media
The views expressed in this article are the writer's opinion, they do not reflect the views of the Publisher of TOKTOK9JA MEDIA. Please report any fake news, misinformation, or defamatory statements to toktok9ja@gmail.com