How Save is Ankara Nose Mask – Are They 100% Protective Against COVID-19?
Ankara Nose mask is the new trend and Nigerians wear it on the street as a preventive measure against the spread of COVID-19.
The locally-made nose mask comes in different native attire very colourful and unique.
Now the question is, does Ankara Nose Mask really protect you from contracting the virus when you put it on?
To answer this question, let's take a look at the composition and types of nose masks so we can arrive at which one is recommended for the prevention of COVID-19.
READ: 4 Foods That Can Damage Your Sperm Cells You Should Avoid Eating
There are three types of nose mask:
1. Home made face mask (e.g Ankara Face Mask)
2. Surgical Nose Mask
3. N95 Respirators
1. Home Made Face Mask
Home Made face masks are made from woven cloths and materials. A very good example of a homemade face mask is the popular Ankara nose mask which is the topic of our discussion.
Home Made Face mask can protect against dust and maybe germs but definitely not a virus.
It is therefore advisable for those using this nose mask for the prevention of COVID-19 to practice social distancing based on the fact that it doesn't have the capacity of filtering viruses.
ALSO READ: How to Stay Alive When Infected with Covid-19
For best result, it is also advisable to wash the mask regularly after use.
Please note; children under the ages of 12 should not wear this nose mask.
Furthermore, people who are unconscious or patients who have difficulty in breathing are not to wear this nose mask as well.
2. Surgical Nose Mask
The second type of nose mask we are going to be looking at is the surgical nose mask which is common, very popular and virtually everyone knows about it.
Surgical Mask is made from non-woven materials(Fabrics, Clothes) and it allows bacterial filtration compared to homemade masks.
It is designed for surgical operations for the purpose of preventing germs and bacteria from entering the mouth or nose of surgeons and the medical team during operations. Surgical masks do not have the capacity of filtering viruses.
This nose mask can prevent the spread of infectious respiratory secretions from the surgeon(s) to others.
Viruses such as COVID-19 are smaller in size than germs and as such cannot be seen with the eyes except under designated microscope.
Unlike respirators, a surgical mask just acts as a barrier to splashes such as sneezing and moisture, so it doesn't really filter the air.
Surgical mask are made mainly from polypropylene, but can also be made from polystyrene, polycarbonate, polyethylene, or polyester.
3. N95 Respirators
When you are looking for a nose mask that can prevent you from contacting of the novel coronavirus (COVID-19), then N95 respirators is the last bus stop.
N95 respirators are more high-tech, tight-fitting nose masks that have the capacity to not just to prevent splashes such as sneezing and moisture but can also filter about 95% of micro-mini particles, bacterial, germs, viruses and many more.
This type of nose masks have the capacity of enhancing breathing and the buildup of heat and humidity for proper filtration processes.
So yes this nose mask can prevent you from contacting COVID-19.
So there you have it, we have been able to talk about the various types of nose mask and all their functions.
It now up to you to choose which one best fit your needs.
Share and drop a comment for others to learn.
Please drop your thoughts in the comment box below and share this post with someone.
Follow us on Facebook, Instagram & Twitter to keep up to date with trending news as it happens.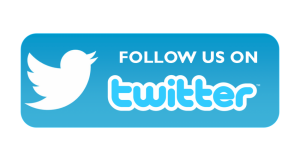 Professional freelancer and webmaster.
From Toktok9ja Media
The views expressed in this article are the writer's opinion, they do not reflect the views of the Publisher of TOKTOK9JA MEDIA. Please report any fake news, misinformation, or defamatory statements to toktok9ja@gmail.com