How Bakassi Boys Executed A Popular Prophet In Anambra State – Edward Onyebuchi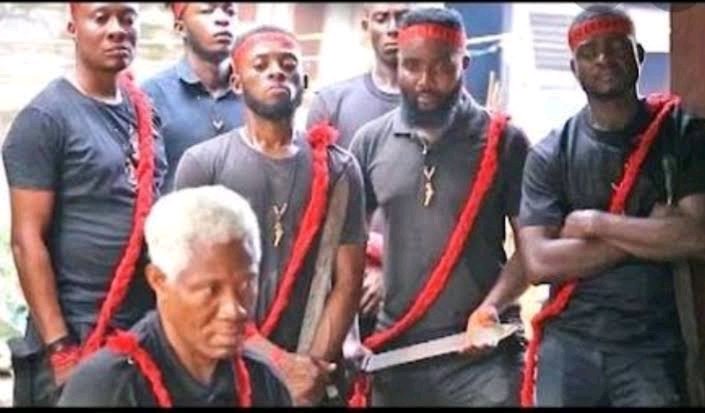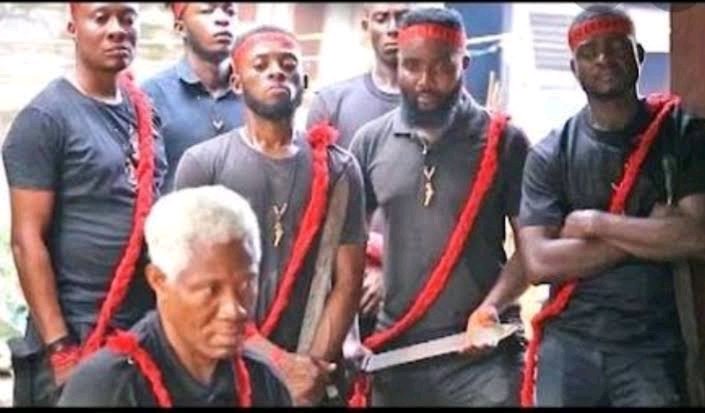 Edward Onyebuchi was a self-acclaimed servant of God and voodoo practitioner. He was known by several nicknames in the course of his lifetime but was mainly referred to as ' Eddy Nawgu' mostly spelled as ' Eddie Nawgu' among the igbos. His other known nicknames were ' Eddy na Nawgu' which means ' Eddy of Nawgu' in English. This came about due to the fact that he was from the Nawgu community in Dunukofia local government area of Anambra State.
When Eddy was 29 years old, he claimed that he had a spiritual encounter with God and was given the powers to ' perceive' and " see" what the ordinary mortal eye or other four human senses could not apprehend.
READ: Character Assassination Kill Faster Than Any Disease Or Sickness, This is Proof
Eddy started his ministry shortly after he built a structure and called it ' Anioma Healing Centre'. The self-acclaimed spiritualist said that the purpose of the ' Anioma Healing Centre' was to heal the sick people in the community and restore hope to people who had thought previously that their existence on earth was meaningless and was without bearing. The healing center was situated in his compound at his village at Nawgu.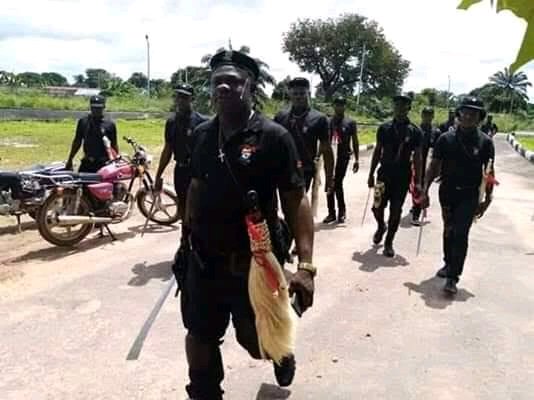 Eddy Nawgu became a famous religious leader and had managed to gather a good number of the community people as followers.
In the year 1999, Eddy, the spiritualist had become a key person in numerous crimes committed not only in the community but across the entire state. As a result of this, he had begun to be a cynosure of the Bakassi Boys, a vigilante security group that was set up when Chinwoke Mbadinuju was the governor of Anambra state because of the high level of anarchy in the state.
READ: EXPOSED: The Real Biological Father Of Michael Jackson's 3 Kids As Alleged by His Nephew
The Bakassi Boys were not like any other vigilante group because they were said to be in control of very great metaphysical powers which assisted them in apprehending criminals and hooligans in general.
Eddy Nawgu was being accused of kidnapping, aiding, and abetting infamous criminals, partaking in rituals involving the use of human body parts like the human skull, illegal possession of firearms, and human sacrifice. This made him be on top of their most-wanted list.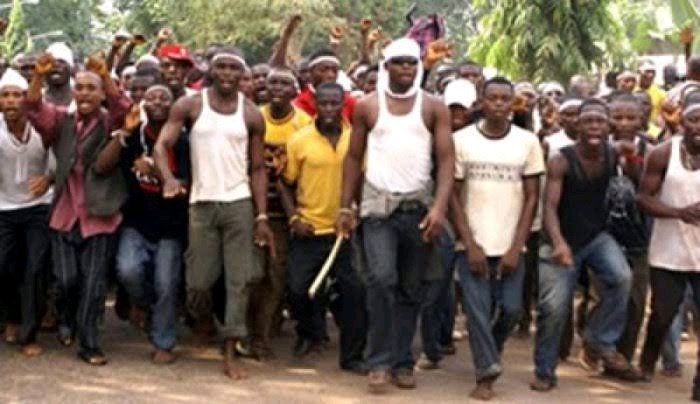 Eddy Nawgu when apprehended on the 14th trial by the vigilante group, was taken to their base of operation for further interrogation. His release to the Nigerian police was vehemently opposed as the Bakassi boys argued the police were very much corrupt and could easily be influenced.
High-profile government workers and officials allegedly interceded for the release of Eddy Nawgu as reported by the head of the vigilante group, Mr. Ngwuro; however, the names of the political figures and government officials interceding for his release were never published.
READ: 100 Years From Now This is What Will Happen In 2120
During his stay in the custody of the Bakassi Boys, he allegedly made shocking confessions and agreed he was guilty of human sacrifice. The number of people Eddy Nawgu killed according to his statements was approximately 93 people.
Eddy Nawgu was later executed by Bakassi Boys at the Ochanja Market in Anambra state.
DO YOU HAVE ANYTHING YOU WANT TO TELL US ABOUT NIGERIA? CLICK HERE TO JOIN 9JA FORUM AND SHARE YOUR TOPICS WITH OVER 4000 MEMBERS.
WATCH MORE NEWS ON OUR YOUTUBE CHANNEL CLICK HERE TO SUBSCRIBE
Professional freelancer and webmaster.
From Toktok9ja Media
The views expressed in this article are the writer's opinion, they do not reflect the views of the Publisher of TOKTOK9JA MEDIA. Please report any fake news, misinformation, or defamatory statements to toktok9ja@gmail.com