HOW TO DRIVE MASSIVE TRAFFIC TO YOUR WEBSITE USING 200 WHATAPP AND 500 FACEBOOK GROUPS
So now you have set up your blog, the next line of action is "how do I drive traffic to my site. Driving traffic to a site is one task bloggers face which is quite challenging. Most of them engage in the traditional way of dropping links on other blogs by commenting.
Others drive traffic by dropping links on Facebook groups which definitely leads to them being banned from such groups by admins. Some Facebook groups even restrict posting of content to only admins.
While this can yield little results, how would you feel if you can simultaneously share links to 100 Facebook groups and 200 Whatapp groups in just one click without getting banned or spamming?
Now I know you are surprised…
You will probably be asking how this is possible, not to worry, this article would expose tricks you can use in driving over 10,000 visits to your site. Imaging the Alexa ranking such traffic would result in a month.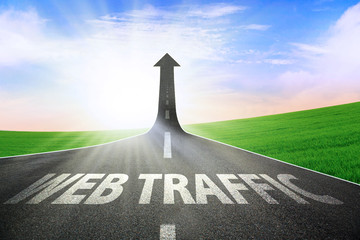 Are your ready to go on this ride? Let's proceed then.
First you need to have access to the Facebook groups that allow links. Also you need to have access to Whatapp groups you can share links.
We are releasing 20 Facebook pages you can drop your link, and 20 Whatsapp groups you can also drop your likes.
HERE ARE THE FACEBOOK GROUPS:
*Buy Sell Swap Abuja
*Abuja Products and Service place
*Make money fast
*Abuja shopping
*Love and love poems
*Perception dating relationship and marriage
*Akwa Cross Community
*Singles and Married Network
*Football talks 27
*Gretest Napasit University of Abuja Chapter
*NYSC Page 2016/2017
*Premier Legue Discussions
*Advertise, Buy Trade Sell Nigeria
*Dating Groups for Single Marriad Uk
*Dating group uk, Australia
*Romeo and Juliet
*Trini Buy & Sell
*Greatest Akwa – Cross + Nigerian People
*Akwa Ibom Online
*Single and Married Network
HERE ARE THE WHATAPP LINKS:
(Disclaimer, toktok9ja is not liable for the content of any of these links. By clicking the links bellow you agree to our disclaimer)
Toktok9ja Mega News Group
SOME OF THE WHATAPP GROUPS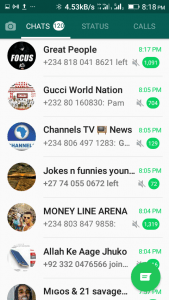 SUPER LIFE GLOBAL PARTNERS GROUP
NOTE: TO GET THE FULL PACKAGE OF 200 WHATAPP GROUPS AND 500 FACEBOOK PAGES YOU CAN DROP YOUR LINKS, KINDLY CLICK HERE.
HOW TO USE THE FACEBOOK PAGES WITHOUT SPAMMING
Sign up a Gmail account you'll use for this purpose, please note, don't use your main Gmail account, signed up a new one that wouldn't cost you anything if blocked.
Use the Gmail account to sign up for Facebook and make some new friends.
Copy the group names listed above and run a search on Facebook, Locate the groups and request for membership
Chill and wait for the admin to accept your request
After gaining access to these group(s), proceed to your Gmail account, click on compose new message, copy a short introductory part of an article people would be interested in reading from your site and drop the link to  the complete article on your site.
In add recipient menu of the composed mail, impute the name of the Facebook pages you joined in step 3, and click send. You can add up to 50 Facebook groups at a go.
If it's well done, the Message would look like this.
Did you notice the pop-up display of the article on our site? If you observe, here we only composed messages for five groups and we included some friends.
Hit send and the message would automatically be sent to the Facebook groups with the link to your site.
Genius isn't it?
It's an easy to use technique right?
Let's move on…
HOW TO USE THE WHATAPP GROUP
Click on the Whatapp group links listed above to join the groups
The groups are of different category; sports, gist, gossip, politics etc. You have to take note of this, only share contents that are related to each group to avoid being removed from the groups.
You can share the links to different articles on your site, in two ways:
Copy the link manually and paste it on the WhatApp Group(s), wait for a while to have a pop-up display preview of the message before hitting the send button.

This is how it should look like if done properly

You can automatically send the link from your site, but this can only work for wordpress blogs. Blogger does not support this.
If you're using wordpress, make sure you enabled WhatApp sharing button on your dashboard.
DON'T KNOW HOW TO ENABLE WHATAPP SHARING ON WORDPRESS? CLICK HERE
Immediately you click on the button, it would automatically redirect you to Whatsapp, there you can select the groups your wish to share the link.
I hope this helps in driving the desired traffic you seek.
Professional freelancer and webmaster.
From Toktok9ja Media
The views expressed in this article are the writer's opinion, they do not reflect the views of the Publisher of TOKTOK9JA MEDIA. Please report any fake news, misinformation, or defamatory statements to toktok9ja@gmail.com