South Africa Becomes the First African Country to Embrace Church of Satan
South Africa Becomes the First African Country to Embrace Church of Satan
Anton Lavey is known widely around the world as the founder and author of the infamous Satanic Bible.
Even today Satanism still grows and manifests to places no one ever imagined it would reach and now South Africa is one of those places.
Slay Queen Napped While Trying to Deposit Fake N200,000 Banknotes At POS
A satanic church which was established in early February has now been given the go ahead by state officials, given the freedom of expression, practice and gathering for the main goal of worshipping the devil in peace.
Co-founder Riaan Swiegelaar says the registration process took a whole four years and has finally proven to be worth the wait hence they are finally a registered satanic church of South Africa.
Riaan says the mission of the congregation is to educate people about the satanic religion, address common misconceptions about it as well as ease something they like to call "satanic Panic" which is the unfounded fear of anything that includes voodoo.
"Never Have I Ever": Regina Daniels Reveals the Number of Men She Slept with Before Marriage
"When I discovered Satanism by myself, it wasn't really an organized organization. And there was no representation so I had to find a way. Through the dark, so as to speak, till I met fellow satanists and we became a very close-knit set of people. So it's important to have a group that resonates with the philosophy and be able to meet" said mr Swiegelaar
As someone who grew up in a middle class family of Christians Riaan also expressed the difficulties they encounter from other religions and the immense need for them to keep strong and not let other religions taint their image.
The satanic church council consists of 7 people who are dedicated to the representation of Satanism and it is still unclear whether they aim to recruit further.
In a radio interview Riaan went on to define the core business of the organization by saying "The main philosophy of Satanism is underfiled wisdom of oneself and living completely free of the guilt invoked by other religions as a result of natural human instinct"
Many south African people expressed fear and amazement while other rejoiced, saying this is a sign of absolute freedom of religion by South Africa. Even neighbouring Zimbabweans were tool by surprise by the news and say this is a start of a long chain of bad luck for South Africa, some even went on to say that god should harshly punish the south African government.
Ikpeazu's Second Coronavirus Test Returned Positive
In some states such as the neighbouring Zimbabwe worshipping the devil is illegal and has been for a long time without much resistance too, what are your thoughts on this move, do you think this was a good decision and why?
Please drop your thoughts in the comment box below and share this post with someone.
Follow us on Facebook, Instagram & Twitter to keep up to date with trending news as it happens.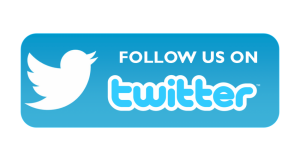 Professional freelancer and webmaster.
From Toktok9ja Media
The views expressed in this article are the writer's opinion, they do not reflect the views of the Publisher of TOKTOK9JA MEDIA. Please report any fake news, misinformation, or defamatory statements to toktok9ja@gmail.com