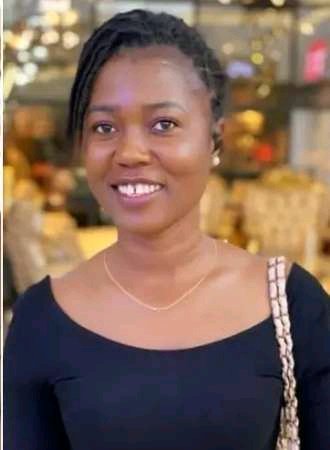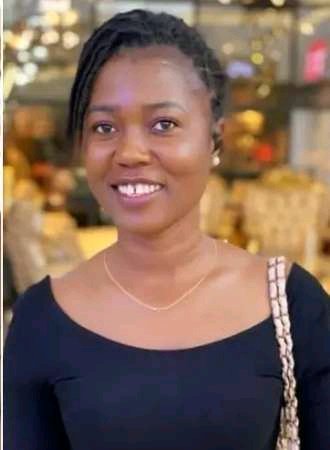 TERRIFYING!!! Man Crush His Wife to Death With His Car Over Some Misunderstanding in Abuja.
Marriage is sweet there's no doubt about that but it can also also be challenging at times especially when you pick the wrong partner or a partner who can't control their temper.
We have heard cases of couples fighting and killing themselves just because of little issues which can be solved amicably. Before you go into marriage always ask yourself if you're ready for the challenges that are ahead of you because marriage is a lifetime thing.
READ: My secondary school crush – Winnie and our little love story
Something terrible happened between a man his wife a few days ago. According to reports, this terrible incident happened in Abuja between Makunjuola Ayedun and his wife who is identified as Nike. It was reported that Makunjuola allegedly crushed his wife to death after they had the little misunderstanding.
Let's dive into the gist…
A source who knows what actually happened revealed that the trouble began when the late wife, Nike, realized that the saving box she has been putting money in has been broken and she couldn't find any money Inside it. According to the witness, she said Nike was planning to surprise one of her sons on his birthday so she decided to save money for it.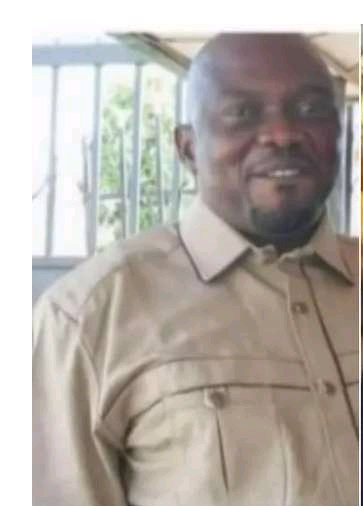 READ: Fresh Attacks Leaves 88 People Dead in Kebbi State, Nnamdi Kanu, Deji Adeyanju Spit Fire
After Nike discovered that the saving box had been broken, she challenged her husband over it. That was how the trouble started. Her husband became annoyed to the extent that he beat her up.
After the beating, Makunjuola threatened his wife never to tell anyone about the incident. He also collected her phone from her to make sure that she doesn't call anyone. While he was going out in his car, his wife went to block him from going out until he returns back her phone.
The angry husband threatened to knock her off if she doesn't move away from the front of the car but Nike didn't listen to the husband. Unfortunately, Nike was sent to her early grave after her husband crushed her with his car.
READ: Panic!!! As CRUTECH Students Protest Over Insecurity Burns Down Administrative Building
That is why it's good to learn how to control your anger. No matter how frustrated you are, you should never allow your anger to take a hold of you.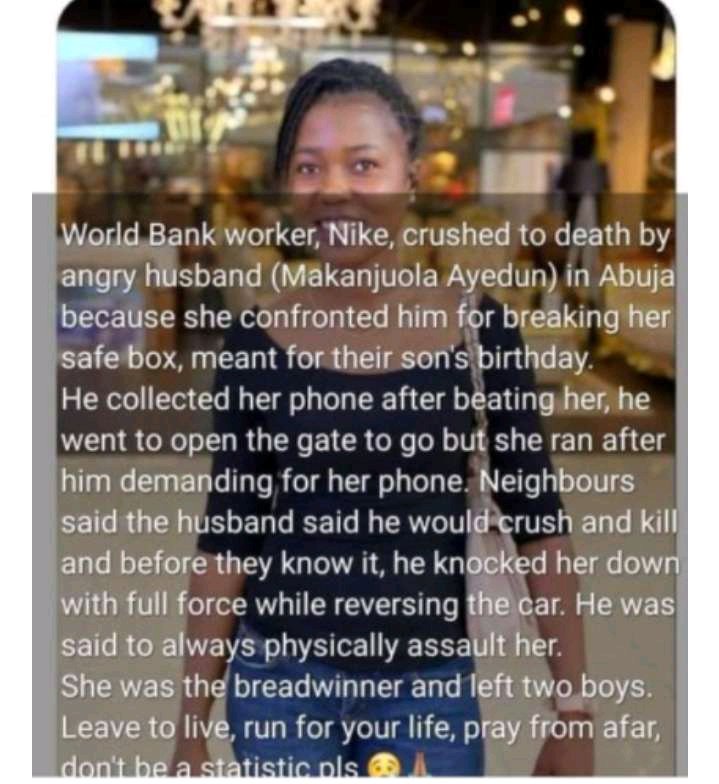 If you allow it to overpower you might do something you will later regret. I'm sure the husband will be regretting his action towards his wife because he might probably be sentenced to death or life imprisonment.
Let's have your thoughts on this via the comment section of this blog.
DO YOU HAVE ANY NEWS YOU WANT TO REPORT? CLICK HERE TO REGISTER AND SUBMIT YOUR NEWS FOR PUBLICATION ON TOKTOK9JA
WATCH MORE NEWS ON OUR YOUTUBE CHANNEL CLICK HERE TO SUBSCRIBE
Professional freelancer and webmaster.
From Toktok9ja Media
The views expressed in this article are the writer's opinion, they do not reflect the views of the Publisher of TOKTOK9JA MEDIA. Please report any fake news, misinformation, or defamatory statements to toktok9ja@gmail.com