450 Million Jobs to be Created Through AUDA-NEPAD "100,000 MSMEs Programme in 2030
African Union, regional development banks, development financial institutions, international organisations, and commercial banks in Africa have agreed to implement the AUDA-NEPAD "100,000 MSMEs by 2021" programme.
AUDA-NEPAD (the African Union Development Agency) and Ecobank Group are committing resources to Africa's Micro Small and Medium Enterprises (MSMEs).
CBN Commence Disbursement of N50 Billion COVID-19 Targeted Credit Facility
This was disclosed at the second virtual workshop facilitated by McKinsey on June 11, where stakeholders had yet another opportunity to reaffirm the importance of sustaining market access and strengthening capabilities for MSMEs.
MSMEs require collective resources to secure and create new jobs on the African continent. As such, the AUDA-NEPAD MSME programme would have five pillars: AUDA MSME Academy; MSME Financing Support Programme; MSME Marketplace; MSME Micro-health insurance Scheme; and MSME digital platform.
The five pillars are designed to ensure that MSMEs across the continent are supported to become more resilient, improve their market access and take advantage of technology to tap into the African market of 1.3 billion consumers and leverage the Africa Continental Free Trade Agreement.
In his remarks, AUDA-NEPAD Chief Executive Officer, Ibrahim Assane Mayaki, commended the contribution of all the financial institutions, development partners and other stakeholders who participated in designing the "100,000 MSMEs by 2021" programme. He emphasised the need for all actors to work together and support the private sector in Africa, in order to protect employment and to create the 440 million jobs the continent would need by 2030.
Also speaking, Ecobank Group CEO, Ade Ayeyemi, reiterated the bank's commitment to the initiative and specifically confirmed its support in building the digital platform, developing content for the MSME Academy and participating in lending to African MSMEs.
Top 10 Profitable Business That Can Make You a Millionaire in 3 Months
Governments have committed to support MSMEs at the national level. The AUDA-NEPAD programme would pool African resources, capabilities, financing, market access and technology, to help achieve a continental response to MSMEs.
AUDA-NEPAD COVID-19 Response Plan of Action is a proactive, efficient and direct response in enhancing continental coverage, and improving access to sustainable and resilient health services while ensuring the protection of Africa's economic foundations.
South Africa Becomes the First African Country to Embrace Church of Satan
The set of thematic areas that have been addressed by the plan create an ecosystem for the private sector to contribute to its implementation and to benefit from its added value, by opening new markets based on a win-win approach.
AUDA-NEPAD would be a recipient of financial investments and donations for its COVID-19 Response Plan of Action. The agency plays the role of broker between various service providers and governments, as well as coordinate the value chain from operations to institutional mechanisms.
Please drop your thoughts in the comment box below and share this post with someone.
Follow us on Facebook, Instagram & Twitter to keep up to date with trending news as it happens.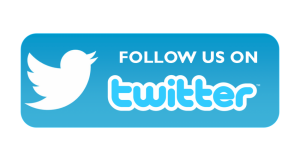 Professional freelancer and webmaster.
From Toktok9ja Media
The views expressed in this article are the writer's opinion, they do not reflect the views of the Publisher of TOKTOK9JA MEDIA. Please report any fake news, misinformation, or defamatory statements to toktok9ja@gmail.com