Arrest Asari Dokubo Within 72- Hours – Trouble As Tinubu Receives Ultimatum To Arrest Niger Delta Activists
Asari Dokubo Land In Trouble As Tinubu Receives 72- Hour Ultimatum To Arrest Him.
The Human Rights Writers Association of Nigeria (HURIWA) has issued a stern ultimatum to the Federal Government, demanding the immediate arrest of former Niger Delta agitator, Mujahid Asari- Dokubo.
In a statement released by HURIWA' s National Coordinator, Emmanuel Onwubiko, the organization condemned the inaction of the Department of State Services (DSS), the Army, and the Nigeria Police Force in response to a viral video showing Dokubo brandishing multiple AK- 47 rifles and making threats against the Igbo community.
According to Onwubiko, the video, which has been verified as authentic by various media outlets, clearly shows Dokubo openly flaunting the AK- 47 rifles in broad daylight. HURIWA asserts that the ex-militant must be apprehended without delay for his dangerous actions and statements.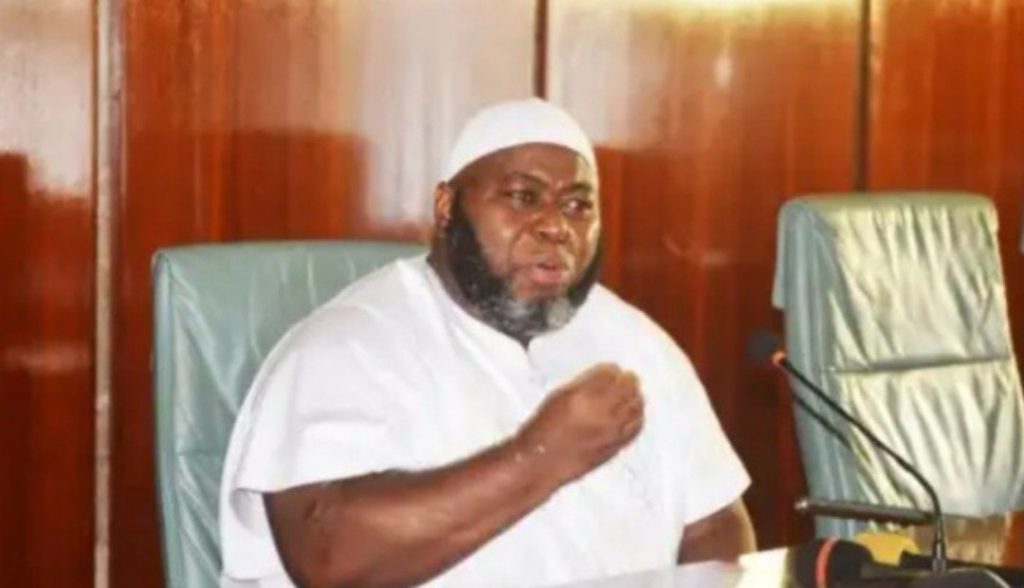 It is worth noting that Dokubo recently met with President Bola Tinubu at the Aso Rock Villa in Abuja. During their encounter, he expressed his opposition to the release of Nnamdi Kanu, the leader of the Indigenous People of Biafra (IPOB). HURIWA highlights Dokubo's deep-seated hatred towards the people of the South- East, and Nnamdi Kanu, using the viral video as evidence of his vile intentions.
" Asari Dokubo's mortal hatred towards the people of the South-East and Nnamdi Kanu is evident to everyone. His despicable actions were recently captured in a viral video where he openly threatened to kill the Igbo people. Furthermore, he proudly displayed his illegally obtained AK- 47 rifles in the same video.
"The security agencies and their newly appointed leaders should promptly initiate investigations and apprehend the former militant Asari Dokubo, He has been inviting his followers in the creeks to commit acts of violence and abduction against the Igbo community. it is crucial to determine if Dokubo is the mastermind behind the so-called unknown gun n activities in the South – East, especially since he admitted to receiving a military contract from Muhammadu Buhari to combat armed bandits.
"Dokubo and his mercenary group pose a significant threat to Nigeria's sovereignty. Immediate action must be taken to disarm Dokubo. His recent confession in a widely circulated video where he discussed the death of the Igbo people strongly emphasizes the urgency of his arrest.
"The Nigerian Government must promptly arrest Asari Dokubo, or else it indirectly encourages Igbo youths, Igbo supporters, and various groups advocating for the well-being of the Igbo people to initiate peaceful protest simultaneously.
"It is imperative that illegal activities are not allowed to persist the whole thing the security agencies either feign ignorance or deliberately avoid taking action. Asari Dokubo must bee apprehended without delay. Nigeria should not be treated as a Banana Republic."
Arrest Asari Dokubo Within 72- Hours – Trouble As Tinubu Receives Ultimatum To Arrest Niger Delta Activists
DO YOU HAVE ANYTHING YOU WANT TO TELL US ABOUT NIGERIA? CLICK HERE TO JOIN ESSENCE FORUM AND SHARE YOUR TOPICS WITH OVER 4000 MEMBERS.
WATCH MORE NEWS ON OUR YOUTUBE CHANNEL CLICK HERE TO SUBSCRIBE
Arrest Asari Dokubo Within 72- Hours – Trouble As Tinubu Receives Ultimatum To Arrest Niger Delta Activists.
Professional freelancer and webmaster.
From Toktok9ja Media
The views expressed in this article are the writer's opinion, they do not reflect the views of the Publisher of TOKTOK9JA MEDIA. Please report any fake news, misinformation, or defamatory statements to toktok9ja@gmail.com