At least 50 killed as raging fire rips through Covid isolation ward at hospital in Iraq after 'oxygen tank explodes'
2 min read
At least 50 killed as raging fire rips through Covid isolation ward at hospital in Iraq after 'oxygen tank explodes'
AT least fifty people have died in southern Iraq after a fire swept through a coronavirus isolation ward last night.
Dozens of people suffered severe burns as the blaze engulfed the ward at the Al-Hussein hospital in the city of Nasiryah.
4 Smoke rises after fire broke out for an unknown reason in a COVID-19 isolation at the Al-Hussein hospital in the city of Nasiryah Credit: Getty
READ: Seven killed & baby shot in head after 'war-like' riots erupt in South Africa over Jacob Zuma jail sentence
4 At least 50 people have been killed in the blaze Credit: Getty
Officials said the flame was sparked by an electric short circuit, but did not provide more detail.
READ: How Will Nigerians React? National Assembly Flooded Again After Heavy Downpour (photos)
Another health official said the fire erupted when an oxygen cylinder exploded.
Iraq's health ministry has not provided an official account of the cause of the fire.
Ammar al-Zamili, spokesman for the local health department, told Iraqi media there were at least 63 patients inside the ward when the fire began.
READ: Presidency Finally Speaks On What Sunday Igboho Must Do To Get DSS, Police Off His Back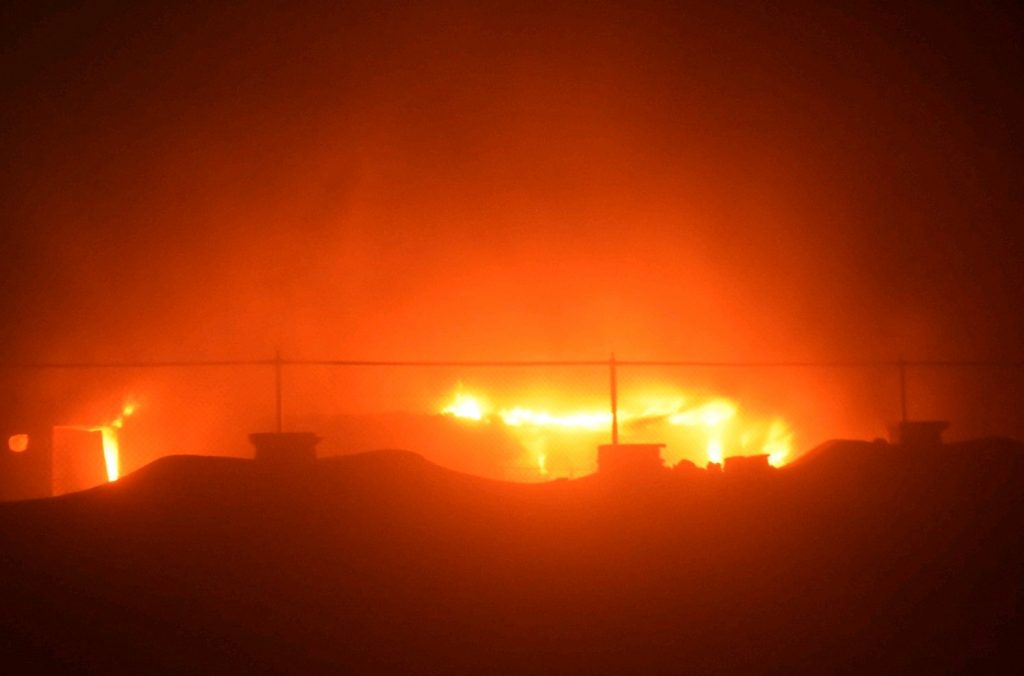 Maj. Gen. Khalid Bohan, head of Iraq's civil defense, told the press that the building was constructed from flammable materials and prone to fire.
It marks the second time a large fire has killed Cvid patients in an Iraqi hospital this year.
At least 82 people died at Ibn al-Khateeb hospital in Baghdad in April when an oxygen tank exploded, sparking the blaze.
Doctors in Iraqi have blasted the government for system mismanagement of the country's hospitals, accusing them of lax safety rules.
Meanwhile, the country is experiencing a devastating new wave of Covid cases – with daily infections peaking last week at 9,000.
DO YOU HAVE ANY NEWS YOU WANT TO REPORT? CLICK HERE TO REGISTER AND SUBMIT YOUR NEWS FOR PUBLICATION ON TOKTOK9JA
WATCH MORE NEWS ON OUR YOUTUBE CHANNEL CLICK HERE TO SUBSCRIBE
Professional freelancer and webmaster.
From Toktok9ja Media
The views expressed in this article are the writer's opinion, they do not reflect the views of the Publisher of TOKTOK9JA MEDIA. Please report any fake news, misinformation, or defamatory statements to toktok9ja@gmail.com