Chelsea could cope with losing Hazard and Courtois – Gallas
The former France centre-back says that sometimes you simply have to "accept" that players will leave and states that replacements are available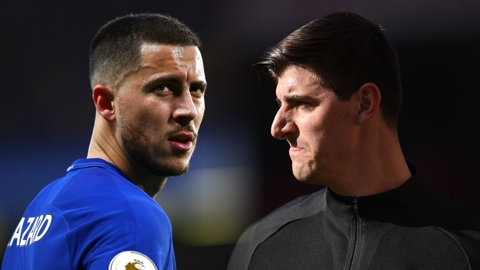 Losing both Eden Hazard and Thibaut Courtois this summer would not be ideal for Chelsea, but they would remain a top team, former Blues defender William Gallas has argued.
Both have been linked with moves to Real Madrid in the summer, and the ex-France international centre-back believes that the club may simply have to accept that the two regular starters want to try their luck elsewhere.
Indeed, he feels neither is indispensable.
"To be honest, you have got so many great players in the world that if Hazard or Courtois has to leave, you can find a good goalkeeper to replace Courtois," he told Goal . "You have good wingers who can replace Eden Hazard. That's the job of the scouts to find the right players.
"Sometimes you have to accept your best players have to leave or want to leave. Maybe because they want to play in a different league. Maybe because they have already won the FA Cup, Premier League and Carabao Cup.
"I don't think they have won the Champions League with Chelsea, so maybe that's why they want to leave and go to another club. You have to ask the question which team they supported when they were kids.
"So many kids will say: 'I used to support Real Madrid' or 'I used to support Barcelona'. So maybe you have to ask that question to Eden Hazard? His dream was to go and play for Real Madrid and maybe you have to accept it.
"You have to accept it. You don't have to be upset because he has played for Chelsea for many years. All the time he was playing with that blue shirt and giving everything for that club."
Chelsea have endured a poor season by their high standards, having failed to muster a significant defence of their Premier League title. Leaders Manchester City are 25 points clear of them in the standings, while Antonio Conte's men are also five marks short of fourth-placed Tottenham.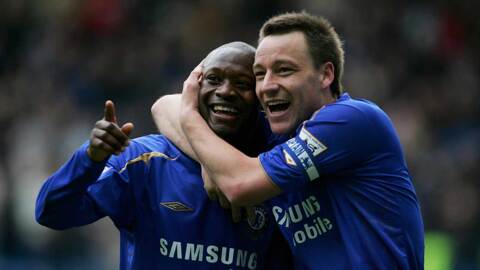 Despite this intimidating deficit, Gallas believes it is a gap that can readily be bridged.
"At the moment, Manchester City are the best team in the UK and we have to accept it," he said. "Maybe they will be the best team in Europe, maybe they are going to win the Champions League, but for next season, I don't think that City will be champions because every team will know how they play.
"Teams will play differently against them than this season. I am sure that some clubs will find how they can compete against Manchester City. Chelsea have the opportunity to do something."
If Chelsea are to regain their status as the Premier League's best side, there is a simple solution in the eyes of the 40-year-old, despite the uncertaintly over the long-term future of their manager.
"Everything is about money so you have to sign the best players," he said. "You have to pay a lot of money, but sometimes you don't have to pay so much. You have to sign the right players, which is different. You have to sign the players who play in your system.
"The question is that we don't know if Antonio Conte will stay for the next season. Even if he doesn't stay for the next season, Chelsea will have time to chose another manager. They will have time to chose the right players for Chelsea."
Professional freelancer and webmaster.
From Toktok9ja Media
The views expressed in this article are the writer's opinion, they do not reflect the views of the Publisher of TOKTOK9JA MEDIA. Please report any fake news, misinformation, or defamatory statements to toktok9ja@gmail.com