Coup in Mali, Mutinying Soldiers Arrest President and Prime Minister as Country's Crisis Deepens
Coup in Mali, Mutinying Soldiers Arrest President and Prime Minister as Country's Crisis Deepens.
Mali's President, Ibrahim Boubacar Keita, and Prime Minister, Boubou Cisse, have been arrested by mutinying soldiers, according to several reports.
READ: See Photos of the Cow that Was Born with Two Heads
Al Jazeera Media Network reports that the development on Tuesday came hours after soldiers took up arms and staged an apparent mutiny at a key base in Kati, a town close to the capital, Bamako.
It followed a weeks-long political crisis that has seen opposition protesters taking to the streets to demand the departure of Keita, accusing him of allowing the country's economy to collapse and mishandling a worsening security situation.
Earlier, protesters gathered at a square in Bamako while regional and international powers urged the soldiers to return to the barracks and foreign embassies advised their citizens to stay indoors.
The Chairperson of the African Union Commission, Moussa Faki Mahamat, has condemned the arrests of Keita, Cisse and other officials.
Mahamat also condemned any attempt at "anti-constitutional" change and called on the mutinying soldier's to respect the state's institutions.
"I energetically condemn the arrest of President Ibrahim Boubacar Keita, the prime minister and other members of the Malian government and call for their immediate liberation," he wrote on Twitter.
Russian Deputy Foreign Minister Mikhail Bogdanov has said Russia has received information about the arrests of Mali's president and prime minister, RIA news agency reported without providing further details.
He also said, according to the media outlet, that Moscow is concerned about the events in Mali.
Developments are moving fast in Mali.
AFP news agency, citing a source identified as a leader of the mutiny, said the soldiers have detained Keita and Cisse.
"We can tell you that the president and the prime minister are under our control," the leader, who requested anonymity, told AFP.
He added that the pair had been "arrested" at Keita's residence in Bamako.
Another military official, who also declined to be named, said the president and prime minister were in an armoured vehicle en route to Kati.
Reuters news agency has reported, citing two security sources, that Keita has been arrested by mutinying soldiers in Bamako.
The arrest came after soldiers mutinied at the Kati army base and rounded up a number of senior civilian and military officials, according to Reuters.
French President Emmanuel Macron discussed the soldiers' mutiny in Mali on Tuesday with his Malian counterpart and other West African leaders, expressing his support for mediation efforts by the ECOWAS regional bloc, the presidency in Paris said.
Macron discussed the unfolding situation with Keita and the leaders of Niger, Ivory Coast and Senegal, and "condemned the attempted mutiny under way," the Elysee Palace said in a statement.
The French presidency did not say precisely when Macron's talks with the African leaders took place.
In Bamako, hundreds of people have poured into the square around the Independence Monument, the site of mass protests since June, calling for Keita to quit over alleged corruption and worsening security.
"Whether he's been arrested or not, what is certain is that his end is near. God is granting our prayers. IBK is finished," Haidara Assetou Cisse, a teacher, told Reuters news agency, referring to the president by his initials.
"We have come out today to call for the total resignation of Ibrahim Boubacar Keita. Because we heard there were shots fired by the military and we have come out to help our soldiers get rid of IBK," opposition supporter Aboubacar Ibrahim Maiga said.
Protesters have also attacked the justice minister's personal offices, setting parts of them on fire, a Reuters witness said.
Cisse, the Malian prime minister, called on the mutinying soldiers to stand down and urged dialogue to resolve the situation.
In a statement, he said the mutiny "reflects a certain frustration that could have legitimate causes. The government of Mali asks all the authors of these acts to stand down."
France denounced "in the strongest terms" what it described as a mutiny launched by soldiers in Mali.
"France has become aware of the mutiny that has taken place today in Kati, Mali. It condemns in the strongest terms this serious event," Foreign Minister Jean Yves Le Drian said in a statement that also urged the soldiers to return to their barracks "without delay."
Opposition supporters react to the news of a possible mutiny of soldiers in the military base in Kati, outside the capital Bamako, at Independence Square in Bamako, Mali August 18, 2020.
The West African bloc ECOWAS called on the soldiers "to return to their barracks without delay".
"This mutiny comes at a time when, for several months now, ECOWAS has been taking initiatives and conducting mediation efforts with all the Malian parties," the bloc said in a statement.
Gunfire was heard at an army base near Bamako, with the Norwegian embassy talking of a possible military mutiny. Soldiers fired their guns into the air in the base in Kati, some 15km (9 miles) from Bamako.
Witnesses said armoured tanks and military vehicles could be seen on the streets of Kati, The Associated Press news agency reported.
Please drop your thoughts in the comment box below and share this post with someone.
Follow us on Facebook, Instagram & Twitter to keep up to date with trending news as it happens.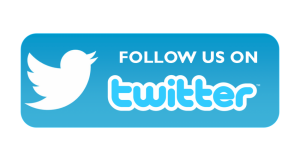 Professional freelancer and webmaster.
From Toktok9ja Media
The views expressed in this article are the writer's opinion, they do not reflect the views of the Publisher of TOKTOK9JA MEDIA. Please report any fake news, misinformation, or defamatory statements to toktok9ja@gmail.com