For Those Who Registered for National Identity Card and are Yet to Collect, See How to Get Your NIN Instantly
For Those Who Registered for National Identity Card and are Yet to Collect, See How to Get Your NIN Instantly.
The National Identity Card has become an important asset that every Nigerian should possess, it's a valid means of identification of Nigerian citizens. In order to participate or do many things in the country today, one must possess either the National Identity Card, Driver License, International Passport, or Voter's Card.
Out of the above valid means of indentation in Nigeria, only two are affordable and easy for the masses to obtain, these are National Identity card and the Voters Card. While voters cards can only be enrolled for periodically, which is every 4 years, the National identity card can be enrolled at any time.
However, despite the fact that the National Identity Card can be enrolled at any time, it is very disappointing that the process of enrollment for the Identity card has been bastardized. To get enrolled, one needs to know someone working at the registration center or bribe your way through.
READ: Nigerian Embassy In Canada Reopens After One Month
More so, after enrollment for the National Identity card, the collection becomes a tug of war, as one can wait for as long as 5 years without any success. I personally did my National Identity Card enrollment in June 2017 and up till now, I have not been able to collect it, whenever I approach their office for collection, they will say it is not ready. This has been the trend as you see many students who need the Identity card lined up at the NIMC office from morning till evening on a daily basis.
The good news, however, is that once you registered for the Identity card, you have already been allocated your National Identity Number which is known as NIN. To access your NIN for future usage, you only need to dial the following numbers on your phone via a USSD *364# on the phone number you used for registration, if you truly registered, your NIN would be revealed to you, a service charge of #20 would be charged by the operator.
This is useful for some online registrations where your NIN will be required before you can be qualified for such a particular application.
Please drop your thoughts in the comment box below and share this post with someone.
Follow us on Facebook, Instagram & Twitter to keep up to date with trending news as it happens.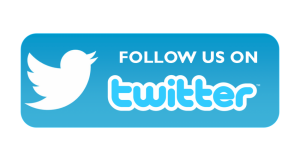 Professional freelancer and webmaster.
From Toktok9ja Media
The views expressed in this article are the writer's opinion, they do not reflect the views of the Publisher of TOKTOK9JA MEDIA. Please report any fake news, misinformation, or defamatory statements to toktok9ja@gmail.com