The Aid Talent Hunt Show for Persons with Disabilities (PWD) Press Release
3 min read
The Aid Talent Hunt Show for Persons with Disabilities.
Theme: Harnessing the talent inherent in person with disabilities
Over the years in Nigeria, we have had series of Reality Shows which produced stars like KCEE, Chidinma, Iyanya and many others but the opportunity has always eluded young people with disabilities due to marginalization they face in many forms in the entertainment industry, their gifts/talents have not been harnessed, in order to harness more talents in the mould of Cohbams Asuquo, Crazy legs, Yinka Ayefele and Kenny Blind. It is pertinent that we have a talent hunt specifically for persons with disabilities. It will be a great sight to behold a young man with physical disability cracking ribs, or singing in a melodious voice, a blind dancing so good, a deaf who can act or sing popular song with sign language of lyrics you know he have never heard. There are many talented persons with disabilities waiting to take the world by storm but their hopes and dreams are always dashed before they are even conceived.
READ: African Goodwill Ambassador Awards 2020 – Meet Your Nominees
As a person who is passionate about disability issues, the Project Director, Mr.Nick bebiem is elated that God is about to answer the pray of many young people with disabilities who have been so good in one art or the other but they have limited opportunity. They are always face with several challenges ranging from inaccessibility of public buildings and rejections they get even when they succeed to meet producers or show promoters. Mr Nick Bebiem also said that the AID TALENT HUNT- The first Nigerian Reality TV Show packaged exclusively for persons with disabilities to harness their potentials and talents in Entertainment is a prayer answered.
Miss Health International Foundation packaged The AID TALENT HUNT to give them a sense of belonging, there is now an opportunity for PWDs to show the world that they too can become superstars.
The AID (Ability in Disability) Talent Hunt is designed to discover, develop and promote Talents inherent person with disabilities
The aid is aimed at boosting the self-esteem and independence of People with Disabilities to ensure their full participation in the entertainment industry, creating a world of endless possibilities, with the desire to empower them with skills necessary to be included in Entertainment sector. A person with disability seeing the post of a portal about this Reality TV show and apply for free by making a 2 minutes' video and her video convince the organizers, She stand a chance in 13 weeks to have her life transformed and realize her lifelong dream of becoming a successful entertainer with great endorsement deals.
There is no doubt that The AID Talent Hunt will also enhance our overall skills needed to compete favourably with others in the entertainment industry. This talent hunt is historic as it will help to bring PWDs to the limelight and build their self-esteem which they are lacking in their quest of becoming super stars.
It will be glorious seeing 50 contestants with disabilities being groomed and trained in an in-house camping for 13weeks to become amazing entertainers. The lives of the 50 contestants will never be the same because the popularities and exposure are the tonic they need to excel in the entertainment world.
Singers, dancers, comedians, artists, actors and poetics with disabilities, it is your time to show the world if one remove the DIS in DISABILITY, it is ABILITY.
Nick Bebiem
Executive producer
The Aid talent hunt
@theAidtalenthunt
Please drop your thoughts in the comment box below and share this post with someone.
Follow us on Facebook, Instagram & Twitter to keep up to date with trending news as it happens.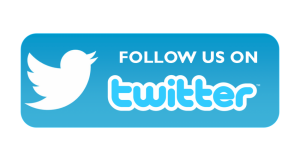 Professional freelancer and webmaster.
From Toktok9ja Media
The views expressed in this article are the writer's opinion, they do not reflect the views of the Publisher of TOKTOK9JA MEDIA. Please report any fake news, misinformation, or defamatory statements to toktok9ja@gmail.com