How I was Kidnapped by Suspected Herdsmen With AK 47 – Yoruba Woman Shares Her Experience.
Sunday Igboho' s aide, Olayomi Koiki took to his Facebook account to post a video of a Yoruba lady who alleged that Fulani herdsmen armed with AK 47 rifles abducted her on a site and released her after they dragged her for a while.
In the video, the lady said that she wasn't the only one that was abducted but they released her for some reasons best known to them.
In her words;
" I' m a supplier and I was at the site very early today when I heard gunshots. I didn't know what was going on until I saw 7 men coming, they were Fulanis, and they dragged a woman along with them. They were holding English guns, not locally made guns and I had to hide because they were coming in my direction. As they were passing, my phone rang and they heard it. "
" I was ordered to step out of the bushes and I thought they were going to kill me but they abducted me instead. They dragged me with another woman and when we got to a pipeline, they released me. "
The lady spoke in Yoruba and she is revealed that they didn't release her bag, ATM, and phone. The video also showed that she packed her loads and was ready to leave her house due to the fear of the abductors coming back for her in the night.
Here are some reactions by Nigerians:
" Enough of this talk talk talk talk, if no strategies to stop fooleries menace rather than praying, is better to stop exposing these innocent people. "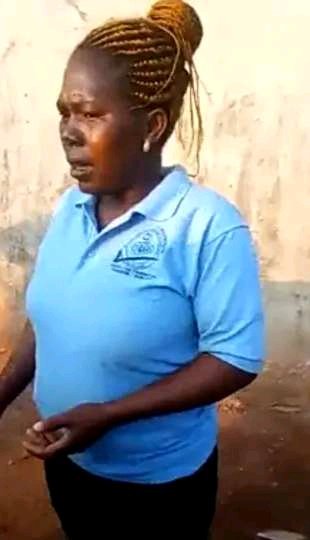 " You don' t need this unnecessary propaganda. Talk less, keep your warfare strategies to trusted members of the group, be more organized with and ensure proper coordination. "
" Dose criminal are just 7 in nub since they have been killing people, that' s the nub their victims has been saying, Olorun to mu Pharaoh Bawa mu won ooo 🙆😭"
" You sure say we Yoruba go cooperate sha of its all this were that this happened to what do you think would have happened, I have or than 10 families in igangan"
" This happened in my area yesterday. The Fulani' s issues are unbearable. Yoruba Nation now"
You can add your own voice via the comment section.
DO YOU HAVE ANY NEWS YOU WANT TO REPORT? CLICK HERE TO REGISTER AND SUBMIT YOUR NEWS FOR PUBLICATION ON TOKTOK9JA
WATCH MORE NEWS ON OUR YOUTUBE CHANNEL CLICK HERE TO SUBSCRIBE
Professional freelancer and webmaster.
From Toktok9ja Media
The views expressed in this article are the writer's opinion, they do not reflect the views of the Publisher of TOKTOK9JA MEDIA. Please report any fake news, misinformation, or defamatory statements to toktok9ja@gmail.com