How Ibrahim Bako Was Killed While Trying To Arrest Ex. President Shehu Shagari In 1983
2 min read
Ibrahim Bako was said to have been killed by his own people for trying to arrest Ex. President Shehu Shagari In 1983.
We'll be sharing with you, the brief history of Ibrahim Bukola and how his people conspired against him and killed him based on an assignment given to him.
Ibrahim Bako was born in the year 1941. He joined the Nigerian Army in the year 1963 as a Lieutenant. He was among the gallant military men who took an active role during the 1966 coup and that of 1983, the coup which led to his death.
READ: This Muslim Lady Was Stoned To Death In Iran – See What Really Happened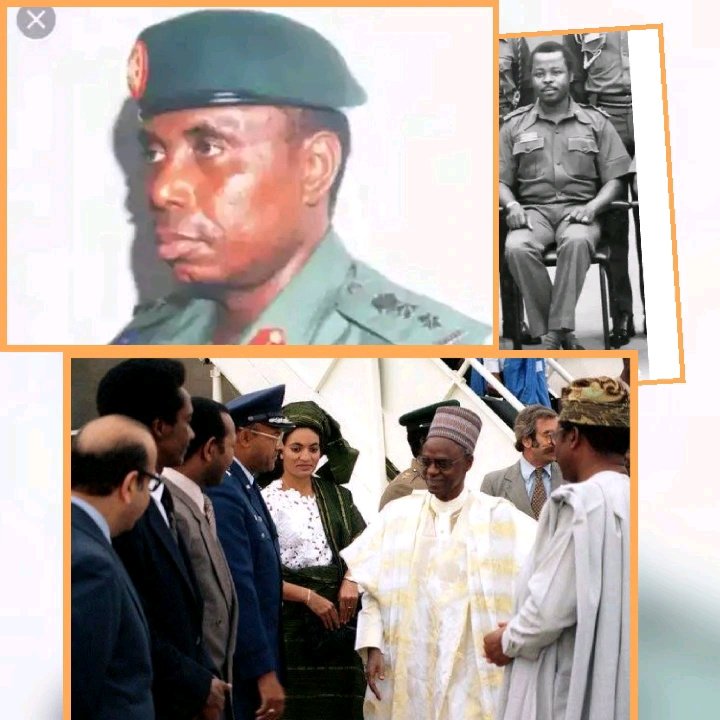 It was made known that during the coup in 1983, Ibrahim Bukola was given the assignment to arrest the Shehu Shagari who happened to be the president then because his father was a good friend to Shehu Shagari.
Unfortunately, Ibrahim Bako decided to carry out the assignment without the knowledge that some of the people who sent him the errand have informed the president about what Ibrahim Bako was coming to do. This made the president tighten his security and informed his security men to be at alert.
READ: See What Lord Lugard Said About The Igbo, Hausa, And Yoruba Tribes That Turns Out To Be True
It was said that Ibrahim Bako was killed in the process of carrying out the assignment of arresting the president on the 31st of December in the year 1983 during the coup which brought General Muhammadu Buhari to power.
READ: See How Us-Based Organization – "End Trafficking International" Rescued Nigerian Woman Sold Into Slavery in Libya
So sad the power of betrayal.
DO YOU HAVE ANY NEWS YOU WANT TO REPORT? CLICK HERE TO REGISTER AND SUBMIT YOUR NEWS FOR PUBLICATION ON TOKTOK9JA
WATCH MORE NEWS ON OUR YOUTUBE CHANNEL CLICK HERE TO SUBSCRIBE
Professional freelancer and webmaster.
From Toktok9ja Media
The views expressed in this article are the writer's opinion, they do not reflect the views of the Publisher of TOKTOK9JA MEDIA. Please report any fake news, misinformation, or defamatory statements to toktok9ja@gmail.com