316 total views, 5 views today
I Don't Want to Serve Again, Hold Your money, I'll Hold My life – NYSC Corps Member Tells FG.
Nigeria is a wonderful country to stay and it appears each week there is always something new to talk and laugh over.
Well, this week's matter is the trending video of a corps member sent to serve his fatherland in a remote village which has gone viral on social media.
In the video can be seen the corps member seated on a bike while describing the village he was sent to serve. Though he didn't show his face for obvious reasons, you can feel the agony in his voice as he spoke.
"Abeg colleagues make una help me look this road, Na place where they suppose send person bikin to go serve be this, if no be indirectly Federal Government won use me for money rituals. Make una see this road abeg na where I won serve road be this oh, for over thirty minutes I dey on top bike inside bush, me fear don dey catch me self, because I no even know where I dey go. So abeg make una help me beg Federal Government, I no wan serve again, make them hold their money, make I hold my life abeg." He said in pidgin language.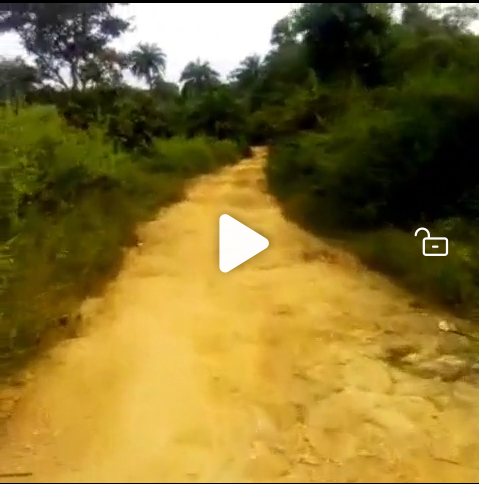 For the benefit of those who don't understand the pidgin language, the young corps member was lamenting over the poor nature of the village he was sent to serve in Nigeria. The road network was bad, narrow looking like a forest. He was afraid for his life, so he sent a message to the Federal Government of Nigeria that he will not gamble with his life, that they should hold their money or do I say monthly allowance, and he will hold his life.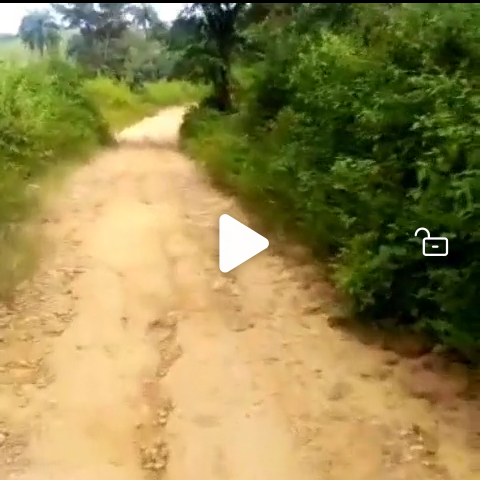 The idea of NYSC was to unit Nigerians all over the country. It's an opportunity to learn the culture of other communities within the country.
With the high demands by corps members for redeployment every year, one can only imagine if the reason for creating the program is not defeated.
It's worth deliberating on, and I would like to hear your opinion.
The identity of the corps member and the location of the village was not ascertained at the time of filing this report.
Watch the video  Below
DO YOU HAVE ANY NEWS YOU WANT TO REPORT? CLICK HERE TO REGISTER AND SUBMIT YOUR NEWS FOR PUBLICATION ON TOKTOK9JA
WATCH MORE NEWS ON OUR YOUTUBE CHANNEL CLIKC HERE TO SUBSCRIBE