Pastor Chris Allegedly Reveals Names of Fake Pastors in Nigeria
Pastor Chris Allegedly Reveals Names of Fake Pastors in Nigeria.
The founder and president of Believers Love World aka Christ Embassy says any pastor who has refused to reopen their worship centres for Christians to congregate is fake.
READ: Mali Crisis: Buhari Speaks, Says Nigeria Stands By ECOWAS Decision on Constitutionality
Although Pastor Chris Oyakhilome did not mention any pastor directly, however, these two popular men of God fall into that category: Pastor Tunde Bakare of Citadel Global Community Church and Pastor Sam Adeyemi of Daystar Christian Centre.
Both have expressed concerns about the safety of members if churches are reopened immediately following a nod to do so by authorities.
But for Pastor Oyakhilome, "if you refuse to open church for fear of being infected, you were never a believer," he said during a service.
"This is a great concern because there were churches that were thought to be churches until recently. We find a lot of ministers who were thought to be advocates of the gospel advocating for shutting down the churches."
READ: Good News! Nigeria Records Highest Power Transmission of 5,420.30MW, TCN Declares
He went on: "It is pressure like this that reveals what is a church and what is not.
"Do they really believe in God, the same God of the patriarchs in the Bible?"
Th 56-year-old who has consistently slammed COVID-19 regulations said that he had "laid hands on some of the most infectious people on earth and had no fear of being infected". "The Word of God guarantees life in Christ."
He added: "When you get to that point where you are afraid of opening churches for fear of being infected, you have denied the faith. You never believed."
He further spoke on COVID-19 testing, describing it a a fraud.
"From different countries, we have heard complaints about this fraud of a test. Those who are doing the test are behind the fraud.
"Every government needs to wake up now and question the fraud! Paid Journalists had better be sincere to themselves, their country and to God. I have done my research. You do yours!"
Pastor Oyakhilome is not alone at all.
Chris Okotie, Senior Pastor of the Household of God Church, also claimed recently that wearing face masks to church was against the finished work of Jesus Christ on the cross.
"When a man is standing before God in church wearing a shield or mask, he is denying the finished work of the cross.
"We must only follow the protocols outlined in the Bible, not any directive that violates the basic tenets of our faith," Okotie said.
Please drop your thoughts in the comment box below and share this post with someone.
Follow us on Facebook, Instagram & Twitter to keep up to date with trending news as it happens.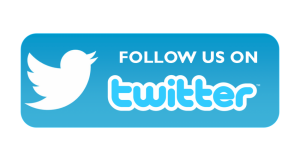 Professional freelancer and webmaster.
From Toktok9ja Media
The views expressed in this article are the writer's opinion, they do not reflect the views of the Publisher of TOKTOK9JA MEDIA. Please report any fake news, misinformation, or defamatory statements to toktok9ja@gmail.com