Insecurity: See The Famous And Tactical Police Officer Sent To Fight Armed Robbers In Imo State.
The Inspector-General of Police in his quest and concern to fight armed robbers and hoodlums in Imo State has deployed the famous crime-fighter popularly known as Abba Kyari to Imo State to help fight crime in the state.
The police deputy commissioner Mr Abba Kyari and his team of police officers were seen in Imo state as they keep themselves ready for security operations. The tactical police officer and his team have become famous for their track record of tackling armed robbers, kidnappings, and cattle rustling in Nigeria.
READ: ENDTIME!!! "We Were Instructed To Sleep With Our Sisters Before Going Out To Rob"- Suspect Confesses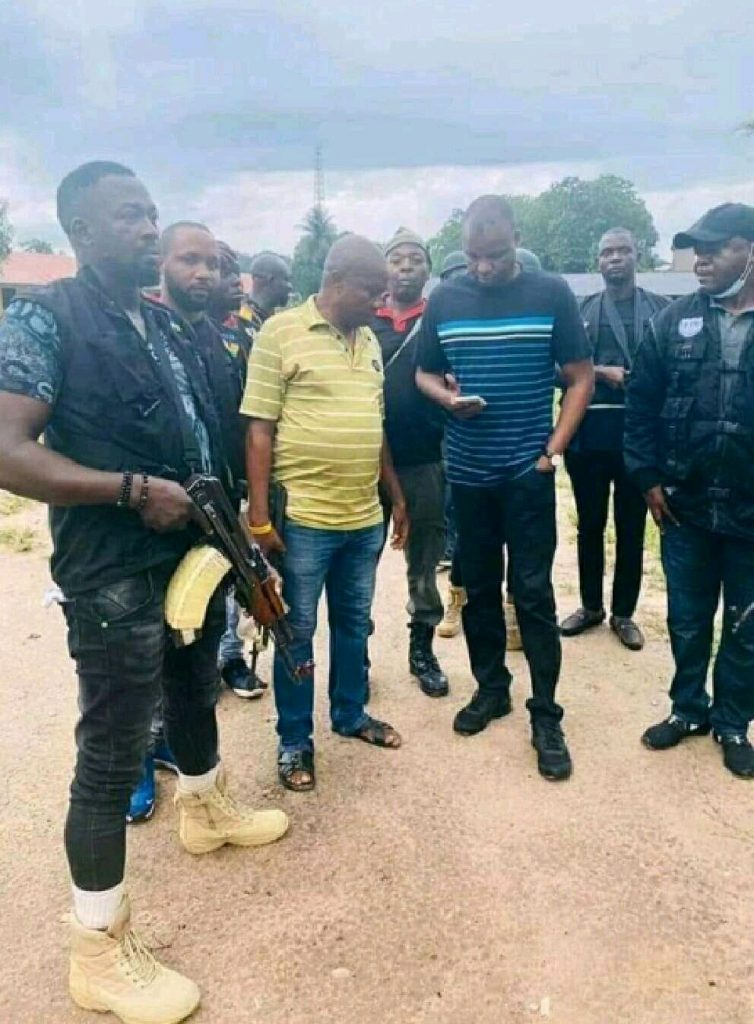 The deputy commissioner of police became so popular the day he arrested the notorious kidnapper Evans who has been wanted by the police for a very long time.
READ: 6 Ways to End The Insurgent in Nigeria Real Fast
READ: "No Bullet Can Penetrate us Except Our Pot Of Juju Is Broken"- Deadly Arm Robber Gang Leader Confess
Imo State has been attacked by series of hoodlums on security problems in the state. Hoodlums and armed men have caused So many attacks on critical facilities belonging to the federal and state government and their report has gotten to the Inspector General of Police. As a result of this series of reports, the Nigerian Police Force under the watch of the Inspector General has deployed a special tactical team that will conduct a special operation in order to bring an end to these problems in the state.
The popular police officer Abba Kyari is well known in the country, he is a very Tactical and deadly police officer, who has caught so many criminals in the country.
He has succeeded in arresting so many notorious criminals with his special skills and the police force has found him worthy and capable of bringing back peace in Imo state.
DO YOU HAVE ANY NEWS YOU WANT TO REPORT? CLICK HERE TO REGISTER AND SUBMIT YOUR NEWS FOR PUBLICATION ON TOKTOK9JA
WATCH MORE NEWS ON OUR YOUTUBE CHANNEL CLICK HERE TO SUBSCRIBE
Professional freelancer and webmaster.
From Toktok9ja Media
The views expressed in this article are the writer's opinion, they do not reflect the views of the Publisher of TOKTOK9JA MEDIA. Please report any fake news, misinformation, or defamatory statements to toktok9ja@gmail.com