Man Gets His Pen! s Stuck in Enl@rgement Tube While Enj0ying Himself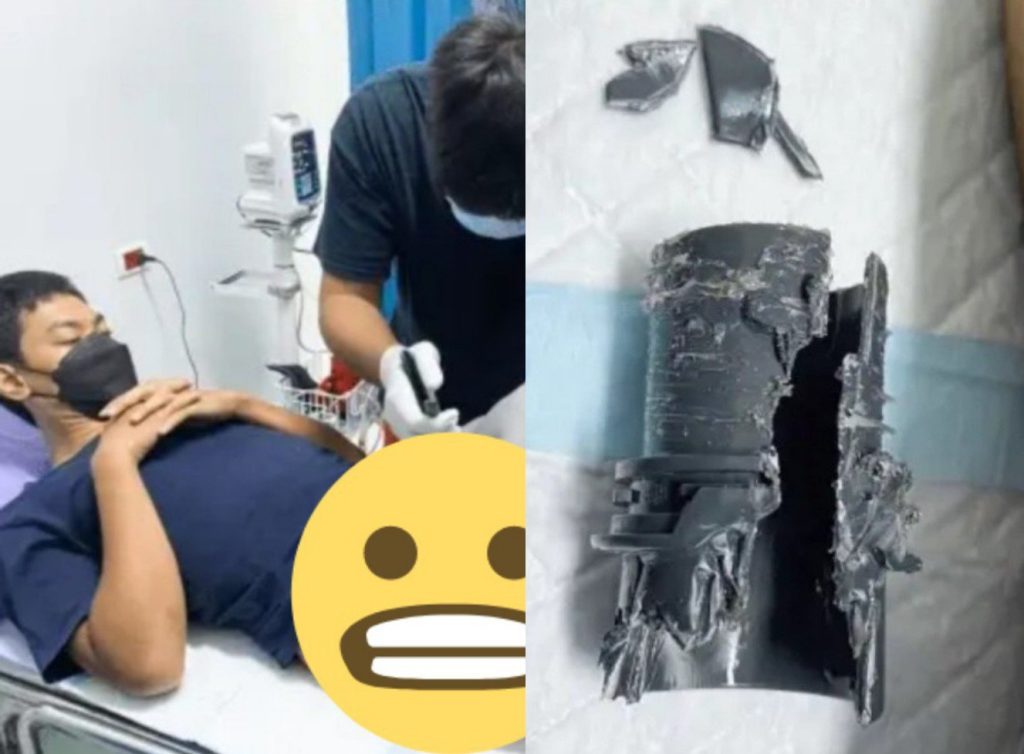 Man Gets His Pen s Stuck in Enl@rgement Tube.
In a b!z@rre incident in Bangkok, Thailand, a man found himself in a rather embarrassing situation after his pen! s became lodged in an enl@rgement tube.
The man, who had recently undergone pen!le enl@rgement injections, wanted to test the effectiveness of the procedure. Little did he know that his curiosity would lead to an unexpected and uncomfortable predicament.
While engaging in a pr!v@te moment at home, the man's pen! s became trapped in a one-inch wide gray PVC tube typically used in kitchen sinks. As the enl@rgement treatment took effect, his member rapidly swelled, leaving him in desperate need of medical assistance.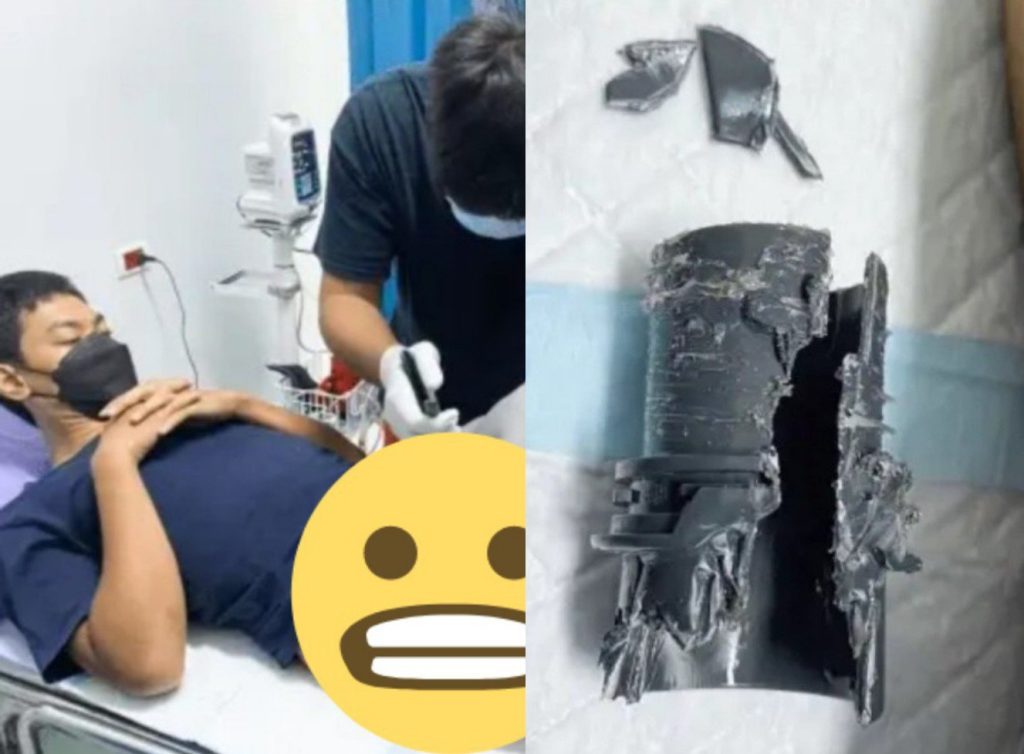 Initially, help arrived at his flat but was unable to remove the pipe. Consequently, the man was transported to a hospital, where a specialized team of experts was called upon to tackle the unusual case.
The rescue team, comprised of volunteer firefighters, employed various tools such as pliers, a circular cutter, and lubr!cating gel to liberate the man's shaft. Due to the tightness of the tube, the procedure took over 20 minutes, during which they took extra precautions to prevent injury by placing a protective sheet between the pipe and the pen! s.
In an unexpected twist, the man revealed that he had recently undergone a controversial pen! s augmentation procedure involving fillers injected into his glands. He lamented the unfortunate situation, stating, "I'm irritated because I spent a lot of money on it, and now I'll have to pay for medical bills as well."
The size and swelling of the man's pen! s made the pipe removal even more challenging for the rescue squad. However, after a grueling effort, they managed to break the plastic object and free him from his predicament. The young man was subsequently admitted to the hospital for further treatment.
It remains uncertain whether his pen! s will fully recover and resume normal function after this unusual ordeal.
While seeking enhancement procedures is a personal choice, it is essential to consult qualified professionals and weigh the potential consequences.
Taking such precautions can help prevent unfortunate incidents like this one.
DO YOU HAVE ANYTHING YOU WANT TO TELL US ABOUT NIGERIA? CLICK HERE TO JOIN ESSENCE FORUM AND SHARE YOUR TOPICS WITH OVER 4000 MEMBERS.
WATCH MORE NEWS ON OUR YOUTUBE CHANNEL CLICK HERE TO SUBSCRIBE
Man Gets His Pen s Stuck in Enl@rgement Tube.
Professional freelancer and webmaster.
From Toktok9ja Media
The views expressed in this article are the writer's opinion, they do not reflect the views of the Publisher of TOKTOK9JA MEDIA. Please report any fake news, misinformation, or defamatory statements to toktok9ja@gmail.com