Opobo: Land Of King Jaja Where Dogs Are Forbidden And Also Noise Making At Night
3 min read
Opobo: Land Of King Jaja Where Dogs Are Forbidden And Also Noise Making At Night.
The land of the great King Jaja of Opobo is an ancient kingdom with beautiful structures which welcome you at first sight.
Not until recently, Opobo could only be accessed through speed boats or jetty, but today there is a road (yet to be completed) through which one could access the town easily.
Opobo was said to have being one of the first Nigeria community to have had contact with the white.
Opobo is said to also have a lot of things it forbids which some are unique to the people of its island and has been passed on and preserved from generation to generation.
READ: Story of Nigerian Footballer Who Divorce His Muslim Wife And Married A Christian Who Converted Him Because Of Love
One of such things are that Dogs are not allowed in this ancient town.
Its people are allowed to eat dog meat (not in the town but at Ikot Abasi in Akwa Ibom State) but can never keep one as a pet.
It is said that the punishment to anyone who breaks this law is usually death.
READ: The Becheve Tribe of Nigeria Where Fathers Allegedly Use Their Daughters To Play Bet, Sell Them For N3,500
Another one is that it is forbidden for one to step foot on the crossbar located at the Palace of King Jaja of Opobo. Flouting any of these rules attracts severe sanctions.
Another most important one is that of making noise in Opobo town.
You could be labeled an enemy of the town for making noise.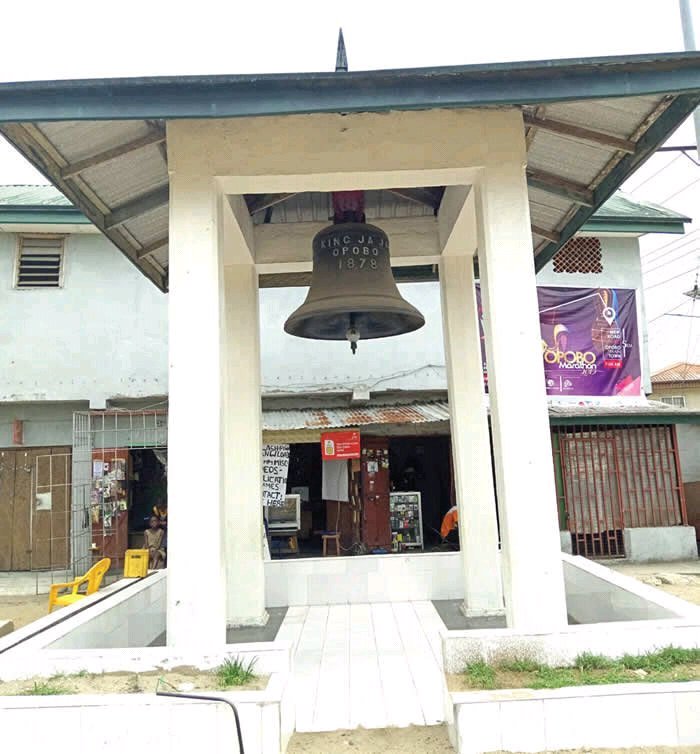 READ: 19 Years After His Death, The Memory of Eze Ego Still Lives In the Hearts of Many
It is also a great taboo to quarrel at night in Opobo.
An Opobo bride is expected to fulfill some right before she is being recognized as a woman.
She is locked up in a fattening room for one week, where she is trained on how to make a happy home.
After this, she is then allowed to tie a wrapper called ' George' around her waist.
Not minding the great stories about Opobo, it has no much development.
It is said that there is no light and people rely on generators for electricity.
It also does not have a bank.
The community it' s self has failed to preserve its history as a walk to the very building where the great King Jaja, once lived would confirm that.
DO YOU HAVE ANY NEWS YOU WANT TO REPORT? CLICK HERE TO REGISTER AND SUBMIT YOUR NEWS FOR PUBLICATION ON TOKTOK9JA
WATCH MORE NEWS ON OUR YOUTUBE CHANNEL CLICK HERE TO SUBSCRIBE
Professional freelancer and webmaster.
From Toktok9ja Media
The views expressed in this article are the writer's opinion, they do not reflect the views of the Publisher of TOKTOK9JA MEDIA. Please report any fake news, misinformation, or defamatory statements to toktok9ja@gmail.com