See the Recent Photos of Hushpuppi and How Malnourished He Looks in Prison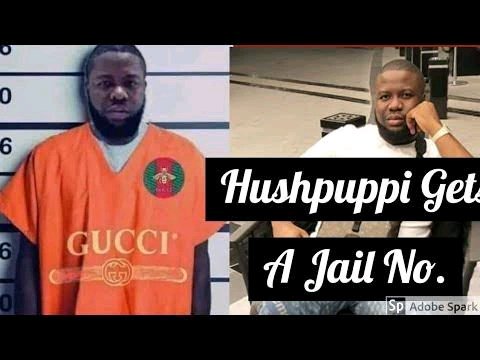 See the Recent Photos of Hushpuppi and How Malnourished He Looks in Prison.
I do not even pray for any of my enemies to be caught up in a prison case, the reason is that the experience is tragic and it is not cool for anyone to go through painful processes.
Serving a punishment sentence in the prison could be very traumatizing, even after the person is released from the prison, they end up with terrible memories which in turn haunts them for the rest of their life.
Also the stigmatization attached to crime prevents the person from accessing certain benefits and Government jobs.
Hushpuppi, Hush, or Ray Hushpuppi is a Nigerian Instagram celebrity who goes by the names Hushpuppi, Hush, or Ray Hushpuppi.
READ: Remember The Yahoo Boy Who Killed His Guests After Birthday Party? You Need To See This!
Hushpuppi is currently charged with conspiracy to launder money obtained through business email compromise frauds and other scams in the United States.
Abbas had a global Instagram following of 2. 5 million people until his arrest by Dubai police in June 2020 and extradition to the United States.
READ: Yawa – See The Leaked Chat of An SHS Student Offering To Ch0p Her Mathematics Teacher For Small Money
His Instagram page was flooded with pictures and videos of his expensive cars, watches, designer clothes, and Gucci, Fendi, and Louis Vuitton bags, among others.
He also has photographs of himself boarding helicopters alongside celebrities, footballers, and Nigerian politicians. He pretended to be a property developer. He is a St Kitts and Nevis passport holder.
Since his arrest in July 2020, Hushpuppi, also known as the Billionaire Gucci master, has been living in a harsh and unpleasant prison environment.
READ: 10 Hilarious Yoga Positions With Funny Captions Captions
In recent photos, he has lost a lot of weight and appears to be undernourished.
A close comparison demonstrates how depressing prison would be and should serve as a warning to others.
Well, everyone should learn to avoid getting into trouble so that they do not end up getting caught in police net.
what do you think about this?
DO YOU HAVE ANY NEWS YOU WANT TO REPORT? CLICK HERE TO REGISTER AND SUBMIT YOUR NEWS FOR PUBLICATION ON TOKTOK9JA
WATCH MORE NEWS ON OUR YOUTUBE CHANNEL CLICK HERE TO SUBSCRIBE
Professional freelancer and webmaster.
From Toktok9ja Media
The views expressed in this article are the writer's opinion, they do not reflect the views of the Publisher of TOKTOK9JA MEDIA. Please report any fake news, misinformation, or defamatory statements to toktok9ja@gmail.com