See The Tribe Where Only 600 People Exist And They Kill Their Visitors Because Of What They Want – Sentinels
2 min read
See The Tribe Where Only 600 People Exist And They Kill Their Visitors Because Of What They Want – Sentinels.
Anybody who goes to this particular island is close to death and may be killed by the people of the island. Two Fishermen were the last to come into contact with the Sentinels in the year 2006, and unfortunately for them, they were both killed near the beaches.
North Sentinel is one of the Bay of Bengal's Andaman Islands (Indian Ocean). It is located on the west side of South Andaman Island in the southern part and covers an area of 72 km2.
READ: Memory Lane: Meet The Nigerian Woman Who Became A King Through Prostitution and Had Many Wives –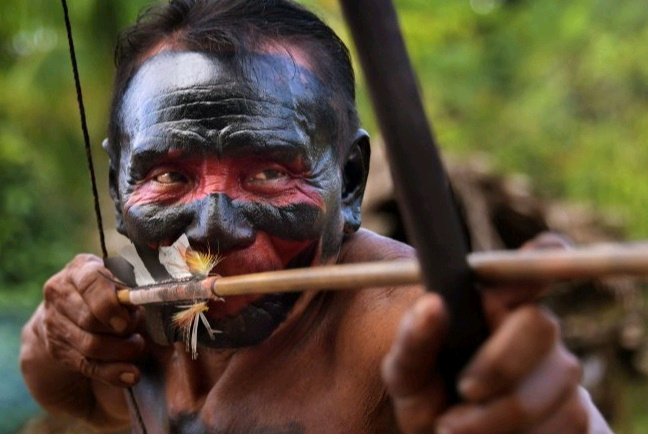 READ: See the Black Innocent Boy Arrested and Electrocuted But He Did Not Die, Later Murdered A Year After
The island has been officially managed by India since the year 1947 and is part of the Andaman and Nicobar Islands territory. The Sentinels are considered to be one of the last tribes in the world to be entirely separated from the modern world.
It is a sovereign territory protected by India which has been strictly prohibited an approach since the year 2010 through establishing a security system that surrounds the island by several miles and the warriors who don't hesitate to kill trespassers with their arrows.
READ: The Last Wish of an Inmate on Death Row That Went Viral, Read What He Said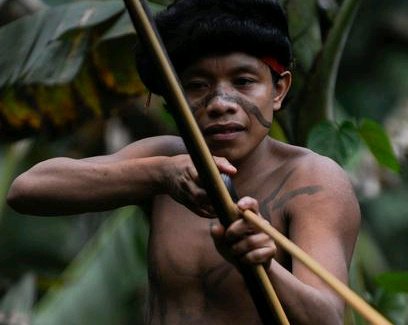 The government in India has declared that it has no intention to interfere in indigenous affairs and that it wishes to leave them for peace to reign.
Do you think the government should allow them to continue living in this darkness?
Your opinion is important to us, leave them via the comment section of this blog.
DO YOU HAVE ANY NEWS YOU WANT TO REPORT? CLICK HERE TO REGISTER AND SUBMIT YOUR NEWS FOR PUBLICATION ON TOKTOK9JA
WATCH MORE NEWS ON OUR YOUTUBE CHANNEL CLICK HERE TO SUBSCRIBE
Professional freelancer and webmaster.
From Toktok9ja Media
The views expressed in this article are the writer's opinion, they do not reflect the views of the Publisher of TOKTOK9JA MEDIA. Please report any fake news, misinformation, or defamatory statements to toktok9ja@gmail.com