"The Way Fulani Herdsmen Are Being Maltreated In Southern States Is Unacceptable" – Governor Ganduje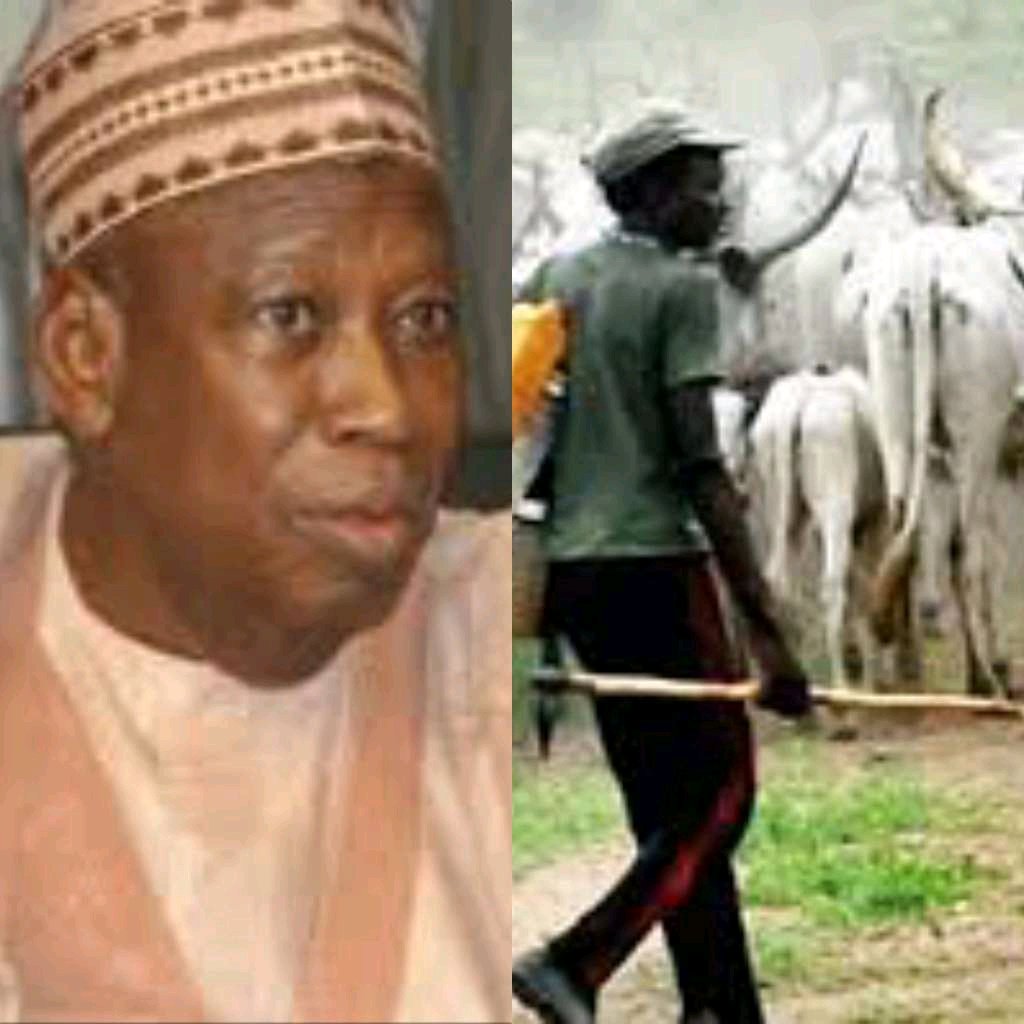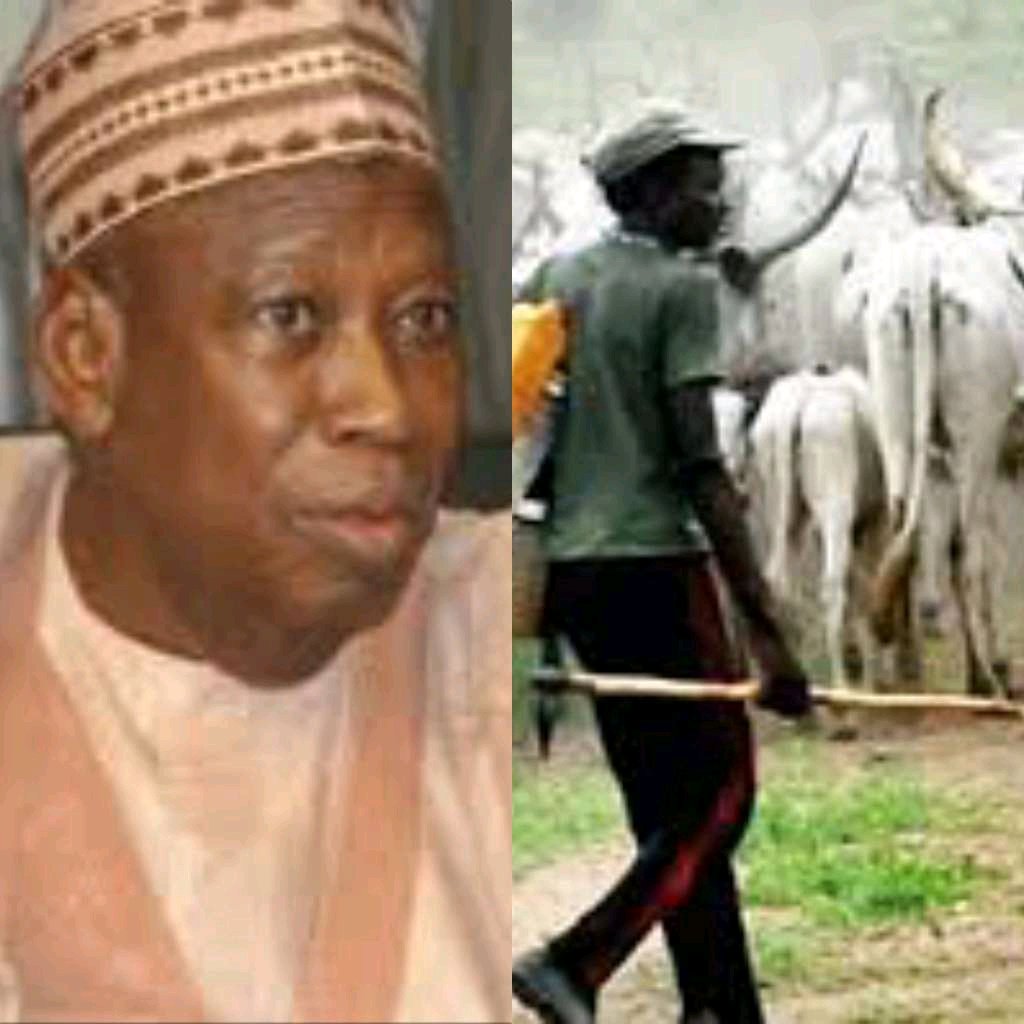 "The Way Fulani Herdsmen Are Being Maltreated In Southern States Is Unacceptable" – Governor Ganduje.
For donkey years, Fulani herdsmen have been living in parts of Nigeria peacefully. But the Fulani herdsmen lost favour with many Nigerians, when some herders entered into criminality, killing, molesting, and kidnapping Nigerians. Because of this, 17 governors of the Southern states in Nigeria decided to ban the open movement of cattle in their various states.
Reacting to the ban on open grazing, the Bauchi state chapter of Miyetti Allah, told all Fulani herdsmen living in the Southern parts of Nigeria to return to Bauchi state.
READ: GIRLS BE CAREFUL!!! See What Happened to 22 Underaged Girls Who Were Promised Jobs in Ogun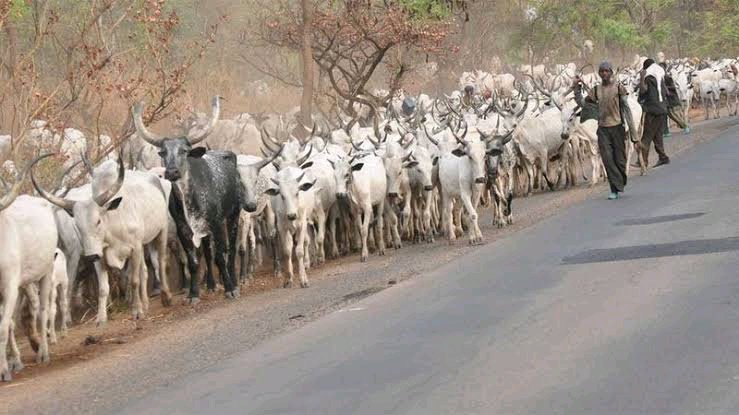 A Northern governor has joined Miyetti Allah, in advising Fulani herdsmen to return to the North. According to reports, the Governor of Kano state, Umar Abdullahi Ganduje has told all Fulani herdsmen living from Kano state to return, because there is a modern mode of cattle grazing in Kano.
Speaking at the Kano State Government House when he received the Emir of Kano, Governor Umar Ganduje was not happy with the way Fulani herdsmen are being maltreated in the Southern part of Nigeria. He said Fulanis are also Nigerians and do not see any reason, why they are being subjected to hate by the Southerners.
READ: Video: Police Arrest Dangote Truck Transporting Over 150 Hausa Men, Children To South- East
He said, " However, the way and manner Fulani herders are being subjected to untold maltreatment and agony in the Southern part of this country is not acceptable and this should change because they are equally Nigerians, who have rights of living anywhere".
Speaking on insecurity, Governor Umar Ganduje advised all Nigerians to be united in facing the country s problems. He added that winning the war against insecurity is a collective effort and should not be left for President Muhammadu Buhari alone.
READ: More Tension!!! As Gunmen Kidnap University Of Jos Professor And Her Husband In Jos
DO YOU HAVE ANY NEWS YOU WANT TO REPORT? CLICK HERE TO REGISTER AND SUBMIT YOUR NEWS FOR PUBLICATION ON TOKTOK9JA
WATCH MORE NEWS ON OUR YOUTUBE CHANNEL CLICK HERE TO SUBSCRIBE
Professional freelancer and webmaster.
From Toktok9ja Media
The views expressed in this article are the writer's opinion, they do not reflect the views of the Publisher of TOKTOK9JA MEDIA. Please report any fake news, misinformation, or defamatory statements to toktok9ja@gmail.com