They Tortured Me to Change My Religion, Raped Me Every Single Day – Rescued 17yrs Old Christian girl
They Tortured Me to Change My Religion, Raped Me Every Single Day, Rescued 17yrs Old Christian girl.
Faith Ibrahim was a 14-year-old girl when she was abducted by the dreaded Boko Haram sect in her school in Borno State.
Now 17, Faith whose name was changed to Aisha by the sect and married off to a Boko Haram commandant, was in the hands of the insurgents for three years during which she suffered untold hardship, sexual abuse and became an unplanned mother.
She was lucky to be among the recent batch of victims rescued by the gallant men of the Nigerian Army who stormed the enclave of the sect to effect the rescue of over 60 captives.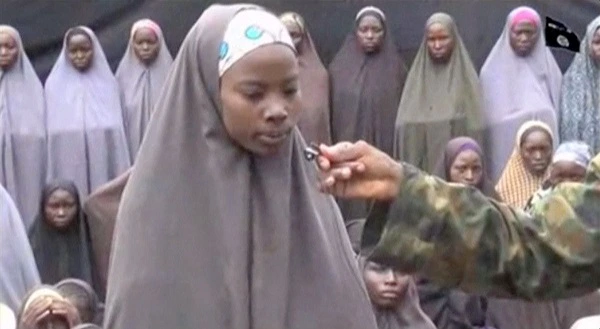 Narrating her ordeal, Faith recounted how she was singled out for being a Christian, tortured mercilessly for her faith and raped repeatedly by the man she was married off to and other Boko Haram fighters.
Read her story here.
"My name is Faith Ibrahim. I am 17-years-old and I was in the hands of the Boko Haram for three years before I was rescued alongside others by Nigerian soldiers.
I was in Junior Secondary School Two (JSS11) when the bad people came to our school one night to kidnap us.
We were about 30 that they kidnapped that night but along the way, they stopped at a village and also kidnapped some other people.
They loaded us into a truck and drove into the forest where they stopped and made us trek for over 12 hours before we got to their settlement. All these while, they did not give us food but they beat us mercilessly and kept telling us we would not see our parents again.
When we got to the settlement, they asked us our names and religion and anyone who was a Christian was taken aside for what they called Kaffir (infidel) treatment.
They told us that Christianity was the problem of Nigeria and they wanted to wipe out all Christians unless they changed their religion and become Moslems.
We were maltreated, beaten, abused and assaulted just because we were Christians. At the end of the day, they forced us to denounce our religion and anyone who refused was beaten severely.
They kept reminding us that what happened to Leah Sharibu would happen to us if we refused to become Muslims.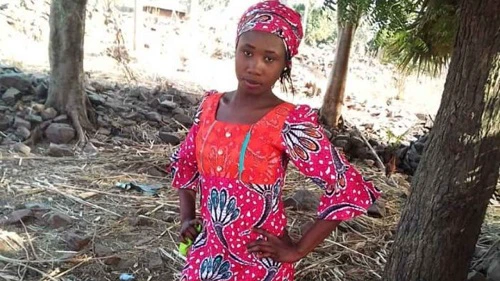 When the punishment was too much, we had to accept what they wanted and they changed our names and conducted a renaming ceremony for us. I was named Aisha and handed to one old man, Khalif, whom they said was going to be my husband and he took me to his shack built with sticks and roofed with mats.
I was crying all through and was thinking I will never see my parents again. That night, the man came to the hut I was in and said he wanted to enjoy me. I did not what he meant by that but when he pulled off his clothes and told me to do the same, I realised what he wanted to do.
I was a virgin at that time and begged him to spare me but he just laughed, brought out a gun and said he would just kill me if I behaved funny.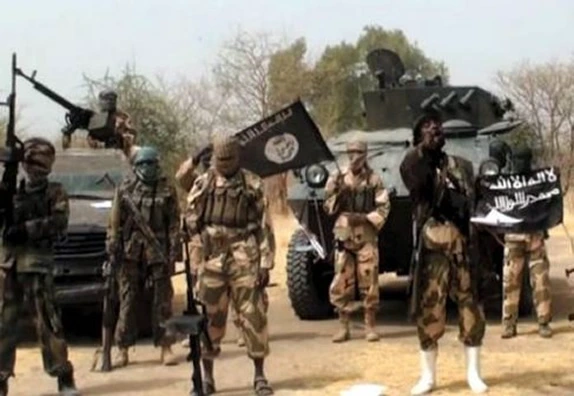 The sight of the gun scared me and I quickly pulled off my clothes. The man raped me that night and did not mind the blood that was gushing out of my private part.
That was the beginning of the sexual abuse I suffered as the man would rape me anytime he wanted and later, he would also bring other men who would rape me repeatedly. It happened almost every day till I became pregnant.
Even during my pregnancy, they still raped me and anytime I tried to put up a resistance, they would beat me, telling that Christian girls were only good to be raped.
I later gave birth to a baby boy who died after six months but that did not stop Khalif and the others from raping me.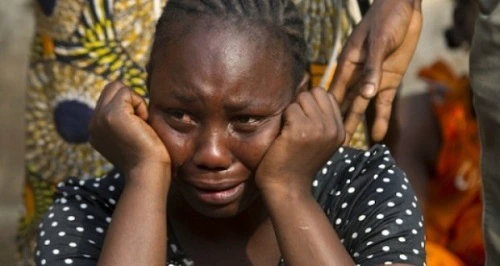 In the three years I was with them, they moved us on more than 10 occasions whenever they felt that soldiers were getting close to them. There was a time we moved to a place where they said was in Niger Republic.
I kept praying every day for God to do a miracle and set me free and I was very happy when God did His wonders as soldiers attacked the camp one night and rescued me and others.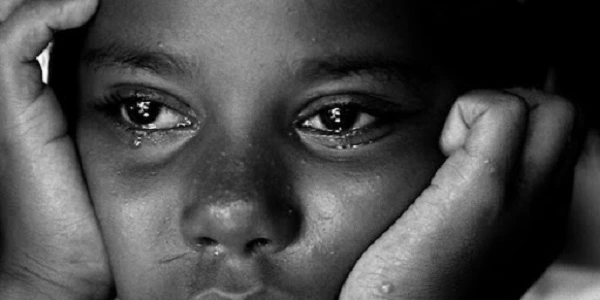 My greatest happiness was that the army managed to kill so many of the insurgent including that Khalif who made me suffer so much and for taking away my pride."
Kindly follow us on social media to get trending updates as they come.
Have something to add to this story? Please share it in the comments box.
Follow us on Facebook, Instagram & Twitter to keep up to date with
trending news as it happens.
NEXT READ: Tribalism and Religion are Artificial Problems Created by Selfish Leaders for their Own Personal Interest
Professional freelancer and webmaster.
From Toktok9ja Media
The views expressed in this article are the writer's opinion, they do not reflect the views of the Publisher of TOKTOK9JA MEDIA. Please report any fake news, misinformation, or defamatory statements to toktok9ja@gmail.com