Aisha Yesufu Reacts to Video of the Killing of Usman Buda – A Butcher In Sokoto Over Blasphemy
Aisha Yesufu Reacts to Video of the Killing of Usman Buda – A Butcher In Sokoto Over Blasphemy.
Nigerian activist Aisha Yesufu has expressed her deep sadness and outrage in response to the tragic and brutal killing of Usman Buda, a butcher in Sokoto State.
The sh0cking incident occurred when a mob attacked Buda, alleging that he had committed blasphemy during an argument with another trader at the Sokoto main Abattoir.
Despite attempts by local leaders to save him, the crowd overpowered them, and Buda was mercilessly st0nned to death by his fellow butchers.
The senseless killing of Usman Buda highlights a disturbing trend in which people are targeted and brutally attacked in the name of religion.
Aisha Yesufu, known for her outspoken advocacy on various social issues, took to her official Twitter handle to express her grief and frustration.
In her tweet, she wrote, "Innalillahi wa inna ilayhi rajiun. As long as murderers are allowed to go scot-free in the name of religion, they will continue to perpetrate evil and kill more. Today's victims were yesterday's survivors. Who is next?!"
The incident has sparked widespread condemnation from Nigerians across the country. One concerned Nigerian expressed his disbelief, stating, "No blasphemous act is worthy of death. It's truly sad how fanatics are inflicting pain on others in the name of religion. Each and every one of us has sinned against God Himself, but He didn't kill us, so why will humans kill others over alleged blasphemy? It's a wrong mindset."
This tragic incident serves as a grim reminder of a similar case that occurred in the past—the killing of Deborah Samuel, a young Christian girl who suffered a similar fate due to accusations of blasphemy.
These incidents shed light on the urgent need for Nigeria to address the issue of religious intolerance and the violence it breeds.
The question that arises from these heart-wrenching incidents is, when will this cycle of violence end? It is essential for the Nigerian government and religious leaders to take decisive action to prevent further loss of innocent lives. Justice must be served, and those responsible for these heinous acts must be held accountable.
Watch the video on our Telegram Channel: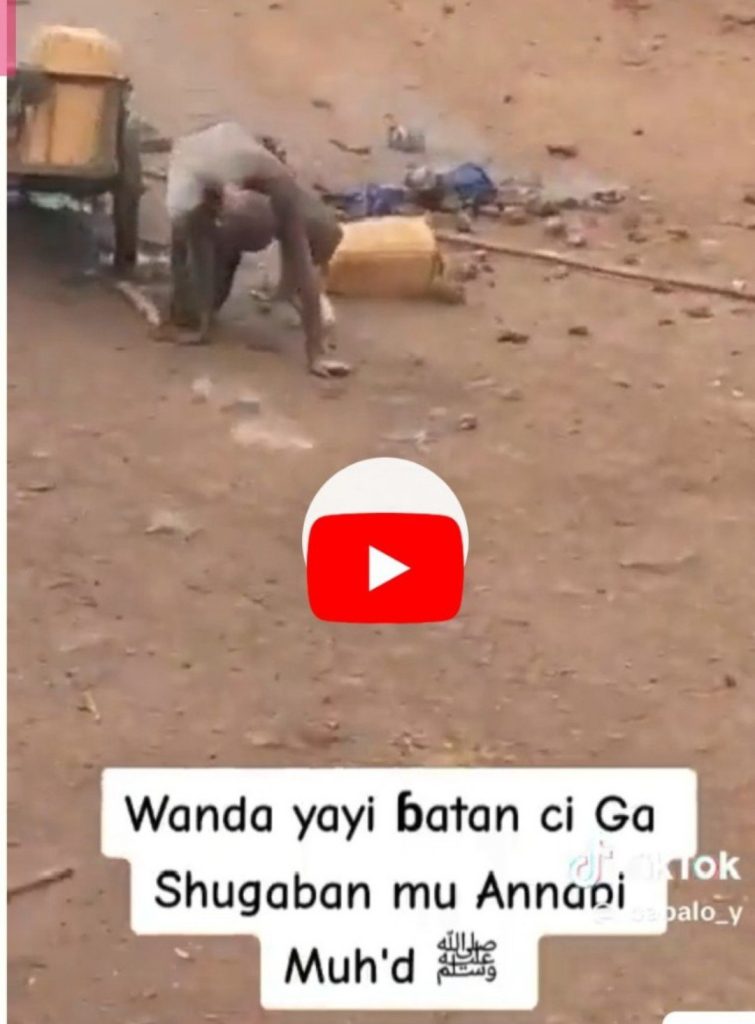 As a society, we must strive to promote tolerance, respect, and understanding among different religious groups. It is only through dialogue and education that we can build a harmonious coexistence and put an end to these tragic incidents.
JUST IN: President Tinubu Suspends EFCC Chairman AbdulRasheed Bawa
In the face of such senseless violence, Aisha Yesufu and other concerned Nigerians continue to raise their voices, demanding justice, and urging an end to religious extremism. It is our collective responsibility to stand against hatred and violence and work towards a Nigeria where every individual can live in peace and security, regardless of their religious beliefs.
CLICK HERE TO JOIN OUR TELEGRAM CHANNEL AND WATCH THE VIDEO
DO YOU HAVE ANYTHING YOU WANT TO TELL US ABOUT NIGERIA? CLICK HERE TO JOIN ESSENCE FORUM AND SHARE YOUR TOPICS WITH OVER 4000 MEMBERS.
WATCH MORE NEWS ON OUR YOUTUBE CHANNEL CLICK HERE TO SUBSCRIBE
Aisha Yesufu Reacts to Video of the Killing of Usman Buda – A Butcher In Sokoto Over Blasphemy.
Professional freelancer and webmaster.
From Toktok9ja Media
The views expressed in this article are the writer's opinion, they do not reflect the views of the Publisher of TOKTOK9JA MEDIA. Please report any fake news, misinformation, or defamatory statements to toktok9ja@gmail.com