YAWA: See How This Lady Was Disgraced In A Salon After Her Boyfriend Refuse To Pay The Bills and Ran Away
YAWA: See How This Lady Was Disgraced In A Salon After Her Boyfriend Refuse To Pay The Bills Ran Away.
In the present world especially in Africa, most ladies depend on their husband and boyfriend for almost everything. From feeding to clothing to make-ups and even hair making just as in this case of this woman who recently got disgraced.
READ: My calaber girl secondary school crush – Winnie and our little love story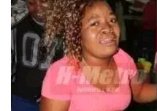 Let's dig deep into the gist..
Some of these ladies are now so lazy that they can't work to make money and take care of themselves but instead they go around parading themselves and proclaiming that they need men who can take care of them and them.
READ: Regina Daniels Refuse To Attend Her Mother's Wedding Ceremony Because She Married A Younger Man
The outcome is that they get used by men or in some cases even get disgraced in the process.
In Zimbabwe, a woman by the name Nothando was embarrassed in a hair salon after she was left there by her boyfriend who refused to pay the outrageous hair bill and opted to ran away instead.
Nothando is part of those ladies who usually depends on a man to get whatever she wants, but unfortunately for her, she learnt a lesson that day.
Her boyfriend had earlier asked he out when he confessed his feeling to her, Nothando used that as an opportunity to extort him of his money, in just a few months of their relationship she has demanded all sorts of things from him and he has been striving and ran helter-skelter to see that she is satisfied.
READ: The Origin of SHS Girls and The Reason Why They Always Trend Online
On that faithful day she said she wanted to make her hair and took him to a very expensive hair salon, after finished making her hair, he was told how much it costs and when he saw how much the money was he pretended that he was going to ease himself then he ran away.
After Nothando saw that her boyfriend had run away she tried fleeing also but she was caught and humiliated, the owner of the salon took her bag and then used scissors to cut off the new hair that was made.
Hope she learned her lessons.
Let's have your thoughts via the comment section of this blog.
DO YOU HAVE ANY NEWS YOU WANT TO REPORT? CLICK HERE TO REGISTER AND SUBMIT YOUR NEWS FOR PUBLICATION ON TOKTOK9JA
WATCH MORE NEWS ON OUR YOUTUBE CHANNEL CLICK HERE TO SUBSCRIBE
Professional freelancer and webmaster.
From Toktok9ja Media
The views expressed in this article are the writer's opinion, they do not reflect the views of the Publisher of TOKTOK9JA MEDIA. Please report any fake news, misinformation, or defamatory statements to toktok9ja@gmail.com