Eight things your camera can do, other than selfies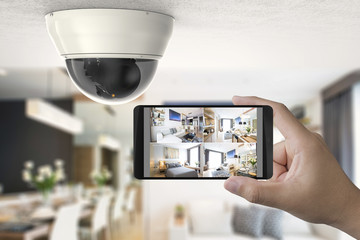 Smartphone cameras let you take advantage of every available photo opportunity. But they can do more than take pictures of partying friends and sweeping landscapes.
With the right apps, your camera can perform feats from translating texts to scanning paperwork.
Here are some of its handiest superpowers.
Translate foreign text


With a typical translation app, you have to tap out text in a foreign language and then convert it to your native tongue, or vice versa. This can be a tedious process—especially if a server is hovering over you waiting to take your food order. Here's a better idea: Scan the menu (or any other document) with your phone's camera and instantly view the English translation.
You can work this trick on any phone with the free Google Translate app (for Androidand iOS). Once you download the program, open it and choose the languages you'll require—the one to be translating from and the one to be translated to—from the drop-down menus at the top of the screen. Then tap the Instant translate button, which looks like a camera with a little plus sign inside. Now point your phone's camera at foreign text, from road signs to paper documents, and the screen will display the translated words as if by magic.
If you own a Samsung Galaxy phone, version S8 or later, you can pull off the same feat with the native camera app. Just open it and tap the Bixby Vision button, which looks like an eye symbol, on the lower left-hand side of the screen. Then point your camera at a document, and the phone will automatically detect the language and translate the foreign words into your phone's default tongue.
Explore the night sky


Gazing up at the stars on a clear night is dreamy, but you can make that experience even better by identifying which dot of light is which. With the right app, your phone's camera will act as a star guide. Point it at the heavens, and visual overlays will tell you whether the object you've spotted is the International Space Station or the star Polaris.
Our top pick is Star Walk 2 (for Android and iOS), which offers a nicer design and more features than similar apps. It relies on your location and input from the phone's internal gyroscope to pinpoint constellations, passing satellites, and other objects. You can also use it to see how the night sky changes as you move forward or backward in time, read up on the cosmos, and view 3-D models of constellations. The app is free with ads or $3 without.
As a runner-up, we like SkyView (for Android and iOS). Although its interface isn't quite as polished as Star Walk 2's, it can still act as a very competent guide to cosmic objects natural and man-made, with plenty of information on both. The app also has a handy feature to send you alerts about upcoming stargazing events. These baseline abilities are free, or you can pay a $1 fee to gain access to more detailed sky maps, as well as bonuses like a version of the app for your Apple Watch.
Add augmented reality


Want to see digital graphics overlaid on your phone camera's view of the world? You have more options than ever before: Both Android and iOS are adding augmented reality tweaks to their respective platforms, and third-party app developers are also jumping on the AR bandwagon.
To dip a toe into the AR waters, start with Snapchat (for Android and iOS). Install the photo and video messaging app, open the camera screen, and tap anywhere on the scene. Snapchat will immediately display a variety of AR stickers, which you can preview with a tap. Then adjust your angle, place the sticker where it fits best, and take a photo or video as normal.
If Snapchat isn't for you, you can still enjoy AR on your phone. A few examples: PGA Tour AR (for iOS only) places golf holes on top of nearby surfaces like your kitchen counter, Inkhunter (for Android and iOS) lets you preview tattoos on your skin before you apply any needles, and the Ikea Catalog app (for Android and iOS) will drop AR versions of furniture into your real rooms so you can check out how they look.
Digitize paper documents


The world hasn't gone paperless yet, but you should do your part by converting paper documents into digital form. Thanks to your phone's camera, you can scan everything from bank statements to business cards and then keep them on your local storage or upload them to the cloud.
While you can always snap photos of documents and keep them in your default photo app's gallery, a dedicated app will provide extra features like automatic cropping and even text recognition (so you can easily search through your scanned pages). For a full list of apps, check out this guide to paperless apps and gadgets. Of the items on the list, we like Google Drive and Dropbox best.
The versions of Google Drive for Android and iOS can both scan documents: Tap the Plus icon and choose Scan. However, only the Android app offers automatic optical character recognition—you won't find that ability in the iOS app.
Dropbox (for Android and iOS) also includes an integrated document-scanning feature that employs your phone's camera: From the front screen of the app, tap the Plus button, then Scan document. If you pay for a Professional ($20 per month) or Business account ($12 per user per month), you'll also unlock automatic optical character recognition and document-searching abilities.
Look up information


With a little help from the Google Lens technology built into Google Photos for Android (it's not yet available in the version of the app for iOS, although Google says it's coming soon), you can snap an image of anything and then receive information about that object.
To employ this trick, use Google Photos to open any image, then tap the Google Lens button, which looks like a simplified camera shape, at the bottom of the screen. The software will recognize an object in the photo, whether it's a historical landmark or a type of flower, and provide information about it. Think of it like a visual search tool, recognizing everything from celebrities to famous works of art.
If you own a Google Pixel phone, you can also access Lens through Google Assistant. Press and hold the Home button to bring up the Assistant, then tap the Google Lens button on the lower right and point your camera at a target. Tap the screen to confirm that the pictured item is the one you want to learn about, and information will pop up on the display.
Access websites


Photographing a QR code—those squares filled with a random-looking mosaic of black and white tiles—gives you a shortcut to open a relevant website. You'll find QR codes on menus, package, posters, brochures, stationery, and other items. For example, scanning one of these boxes on a magazine advertisement can lead you to a website with more information about the item or open a special online discount.
Those who own an iPhone can open the default camera app, point the handset at a QR code, and check out the notification that appears. Tap it to read more, including the hidden URL.
On Android, this process gets slightly more convoluted. First snap a picture of the QR code, then pull it up in Google Photos for Android. Finally, tap the Google Lens button (a simplified camera shape) at the bottom of the screen.
Act as watchdog


Your phone can do double duty as a security camera that keeps an eye on your property, pets, or even kids. For this task, you'll need two devices, one to film the video feed and another to tune into it. An old device that's been gather dust would be perfect for the job.
One of the best apps we've seen is called Manything (for Android and iOS). It lets you tap into the livestream from afar at any time, and it can send alerts when it detects motion in front of the camera. A subscription, which costs $4 to $13, adds the abilities to save footage to the cloud or set up more than one camera.
If you're focusing on baby monitoring, we like the apps Dormi (for Android only) and Cloud Baby Monitor (for iOS only). Dormi lets you connect to your monitoring phone or tablet from multiple devices, and it automatically amplifies the volume when it detects crying. The free version only provides four hours of monitoring a month; after that, subscriptions cost $1 for a month, $5 for a year, or $9 for life. With Cloud Baby Monitor, you can also tap into a live video feed from any other device. You can also receive alerts when the app detects motion or sound and send audio messages to your child from afar. It costs $4 up front.
Supplement your memory


Although this final application still involves taking photos, they're not intended for Instagram or Facebook posts. Instead, you can use smartphone images as memory aids. Think about all the times you need to memorize new information, such as the Wi-Fi code at your friend's house or the way cables fit into the back of your television. You could jot down notes on paper or a memo app, but snapping a photo is faster and easier.
If you're moving to a new house, photograph the contents of boxes so you remember what's packed where. On vacation, record your ski or park pass in case you need to replace it as some point. During an overnight stay, photograph your hotel's list of emergency numbers for future reference. Then, no matter where you go, you'll have the necessary information close to hand, where you can easily pull it up the next time you need it.
Professional freelancer and webmaster.
From Toktok9ja Media
The views expressed in this article are the writer's opinion, they do not reflect the views of the Publisher of TOKTOK9JA MEDIA. Please report any fake news, misinformation, or defamatory statements to toktok9ja@gmail.com