Finally, Northern Agress To Dividing of Nigerian, Says It's Ready For Separation in Public Declaration
Finally, Northern Agress To Dividing of Nigerian, Says It's Ready For Separation in Public Declaration.
Northern Consensus Movement, a coalition, has stated that the north is prepared for Nigeria's breakup if it occurs.
However, the group's President, Awwal Abdullahi Aliyu, said in a viral video that the North does not want the nation to disintegrate.
In his address, Aliyu suggested that the long-standing zoning system should not be taken into account when choosing a new president, but rather the qualities of a true leader.
Credibility, competence, patriotism, nationalistic thought, and " love for one another, among other things, not regional, tribal, ethnical, or anything else, " he said.
" Meanwhile, the introduction of the zoning system into Nigeria political space was to aid the smooth rotation of key political positions across the country.
READ: 9 Killed In Fresh Attacks in Omala Community, Kogi State
" This policy was to achieve fairness, peace, and equitable distribution of resources. Even President Muhammadu Buhari is in the office on account of zoning as Presidency was zoned to the North ahead of the 2015 general elections after former President Goodluck Jonathan was considered by a large section of the North to have cheated the region when he contested in 2011 following the death of then-President Umaru Yar' Adua in office. "
Aliyu also denounced the alleged criminalization of certain ethnic groups and religions in Nigeria, claiming that if one ethnic group is labeled a threat, then any Nigerian is a threat to the country's peace and stability.
He explained, " The part away from Korea splitting to the South and North Korea to Western and Eastern Germany to Cameroon here, where you have the English and French sections trying to break away, you know what' s going on- so for someone to be calling for war or thinking you can just split is not easy. "
" I believe in Nigeria, I believe Nigeria will continue to exist. Whether we like it or not, there is a problem, we need to discuss the problem. We are disagreeing with one another and we have every reason to disagree.
" The North, before now was saying we don't believe in separation but as I am standing, I am telling you if there is going to be separation tomorrow, the North is ready for it. We are also ready, let's go our separate ways and I'm telling you this with all sincerity. Northern Nigeria before now did not want to hear anything separation but as of today, as I speak to you, the North is equally ready to leave.
READ: Rival Taliban Group Vows To Defend Their Region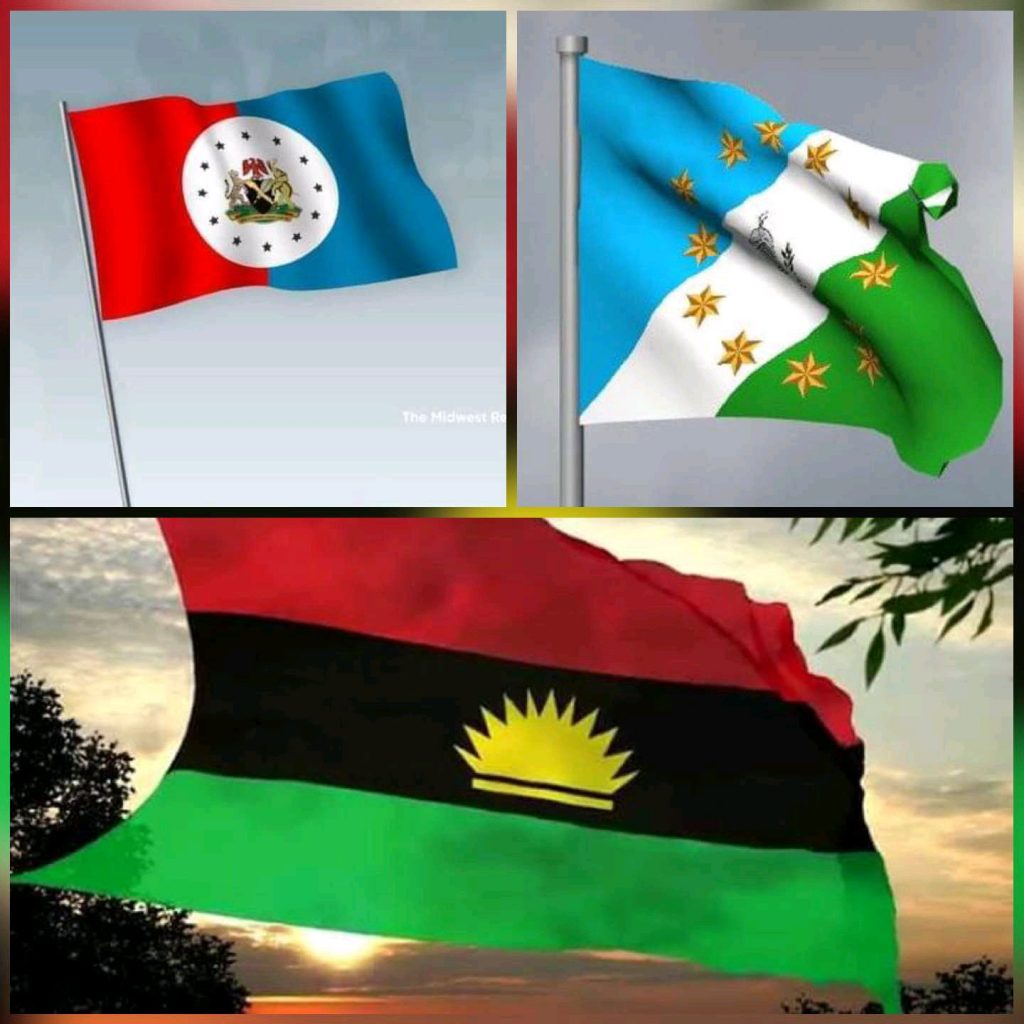 " Talking about the presidency, what I' m going to say might be controversial, you might disagree with it but it is the absolute reality and I am speaking the minds of northerners and I have no apology to anyone in this hall on what I am going to say though I respect the leaders, elders, and fathers that are here, I duly respect them but I have no apology to anybody on what I'm going to say.
" Talking about the rotational presidency, what I thought we should be looking at is credibility, competency, patriotism, nationalistic thinking, the love for one another and things like that, that' s what I thought should constitute who becomes Nigeria's president, not regional, tribal, ethnical, or any other thing.
" Let us discuss the controversy and find a solution. This is my position, this is the position of northern Nigerians. Let us look at competence, credibility, patriotism, love for the country to move Nigeria forward.
" There should be room for discussion, call it National Conference, call it restructuring, call it whatever, I agree that we should come to a round table and discuss Nigeria and discuss the way forward for Nigeria. I agree that we are disagreeing, I agree that there is a problem and if you like, call it lop-sided appointments, I am not in government so I do not speak for the government, I speak for the North.
READ: Horror! Bandits Attack Katsina Community, Kill 12, Sexually Abuse Women
" If Buhari is doing something wrong, Nigerians should call his attention to it, that what he is doing is wrong. He is a Nigerian; he is a leader; he is elected by every Nigerian but not a particular tribe or region be (sic) seen as a threat to a country.
" If one region or tribe or religion is a threat to this country then all of us are threatening Nigeria and we are all threats to Nigeria. Then, let us come and discuss the problem, find the solution to the problem, and let us move forward. "
DO YOU HAVE ANYTHING YOU WANT TO TELL US ABOUT NIGERIA? CLICK HERE TO JOIN ESSENCE FORUM AND SHARE YOUR TOPICS WITH OVER 4000 MEMBERS.
WATCH MORE NEWS ON OUR YOUTUBE CHANNEL CLICK HERE TO SUBSCRIBE
Professional freelancer and webmaster.
From Toktok9ja Media
The views expressed in this article are the writer's opinion, they do not reflect the views of the Publisher of TOKTOK9JA MEDIA. Please report any fake news, misinformation, or defamatory statements to toktok9ja@gmail.com