I Plan to Take over the World with my Scientific Methodist Style of Music – Yassy Mayaki
5 min read
Yassy Mayaki is an artist that has built reputation in Nigeria entertainment industry for making songs that promotes National unity of the country. Yassy is the CEO of Prolifik Cr8tiv Empire an entertainment company with specific bias in cinematography.
After graduating from University of Jos where he studied Business Management, Yassy switched to entertainment and majored in production making classic videos for celebrities across the country.
Aside from production, Yassy doubles as an entrepreneur, business consultant and recording artist. His latest hit single "One Family", a song that preaches peace and unity is making rounds in various TV channels across Africa.
Speaking in an interview with Abel Wealth on 'Toktok9ja Exclusive', Yassy spoke extensively on his experience as a producer and recording artist in Nigeria.
Haven given over 20 years of service, Yassy vows to take over the world with his music uniting Nigerians across all platforms.
CAN YOU INTRODUCE YOURSELF AND GIVE DETAILS OF YOUR BACKGROUND?
My Name is Yassy Yakubu Mayaki, I am a Musician, Cinematographer, Editor, Video Director, Entrepreneur, Philanthropist & Business Consultant, I hail from Lokoja, Kogi State, but based in Lagos. I am a graduate of University of Jos, my Discipline is Business Management.
HOW DID YOU COME UP WITH YOUR STAGE NAME YASSY MAYAKI?
Oh, Yassy Mayaki is my real name and I have also adopted it as my stage name
WHAT MOTIVATED YOUR INTEREST FOR  CINEMATOGRAPHY?
Well a lot of Nigerian artists find it difficult to shot musical videos because of the high cost of production fees charged by most producers, which often discourages upcoming artist who wouldn't want to compromise standards. Some of them end up abandoning their ambition due to this high cost of production. You realized so many great talents have been swept under carpet due to this, because the work of an artiste is not complete without a video shoot.
Music video helps artists showcase their talents on TV which enables them connect more with fans out there. As a result of this challenge and more, I decided to venture into Production and Cinematography, to make it easy for me as an artist and other colleagues have access to affordable and cost effective production so as to engage more fans.
PLEASE ENLIGHTEN US MORE ON MOTION PICTURE, PHOTOGRAPHY, ELECTROMAGNETIC RADIATION AS A FUNCTION OF CINEMATOGRAPHY?
The term motion picture, electromagnetic radiation and photography are related, they work hand-in-hand in cinematography. Motion Picture is a film, it is also called a movie, a moving picture, or photo-play, it's a series of still images when shown on a screen create the illusion of moving images. This optical illusion causes the audience or fans to perceive continuous motion between separate objects viewed in rapid succession.
Photography is the art, application and practice of creating durable images by recording light or other electromagnetic radiation, either electronically by means of an image sensor, or chemically by means of a light-sensitive material such as photographic film.
Electromagnetic Radiation is a form of energy that is all around us and takes many forms such as radio waves, microwaves, X-rays and gamma rays. … The study of electromagnetism deals with how electrically charged particles interact with each other and with magnetic fields.
In production all these three terms are fussed together to produce magnificent result and high integrated videos.
HOW LONG HAVE YOU BEEN IN THE PRODUCTION GAME?
I started professionally in year 2000, which would make me twenty years in the game.
WHAT WOULD YOU SAY HAS BEEN YOUR GREATEST CHALLENGE THUS FAR?
Finance
DO YOU HAVE STUDENTS WHO ARE LEARNING PRODUCTION UNDER YOUR BRAND?
Yes
HOW WOULD YOU RATE NIGERIA PRODUCERS AND PRODUCTION?
Nigeria producers are really pushing their game, production is not an easy entity, finance has always been the challenge, even at that, Nigeria producers are still working in the hard environment they found themselves, producing only the best compared to other African countries.
CAN YOU LIST SOME OF THE CELEBRITIES YOU HAVE SHOT THEIR VIDEOS?
To start with, I produced my video, "one family" which is one of my hit single, I have produced other names like; Tiv, 4real Eze, Benny bliss, De voice, and many more.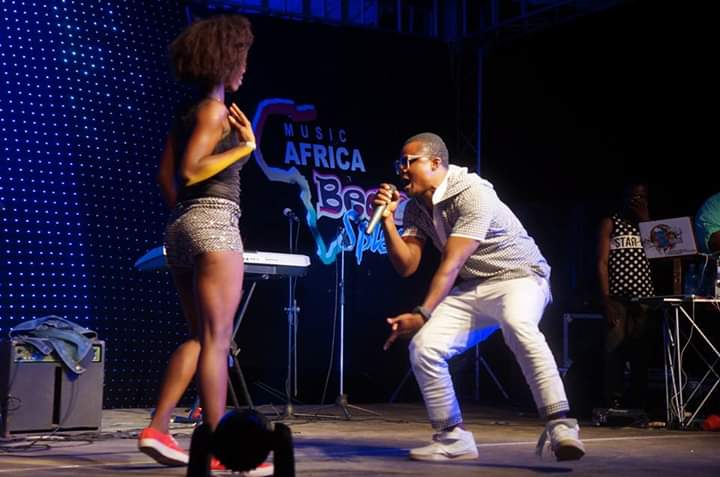 ASIDE FROM PRODUCTION, WHAT OTHER THINGS DO YOU DO?
I am an entrepreneur and business consultant.
HOW DO YOU COMBINE BEING A PRODUCER AND A RECORDING ARTIST?
The both field are synonymous, I create ideas when writing song, at the same time, I develop on the idea of the song and create a concept on how to shoot the video. Being an artist has made it easy for me to read between the lines, see through the eyes, and understand the concept behind a song which helps my production.
You have to think as an artist even while producing, I think this is one of  the principles all producers leverage on.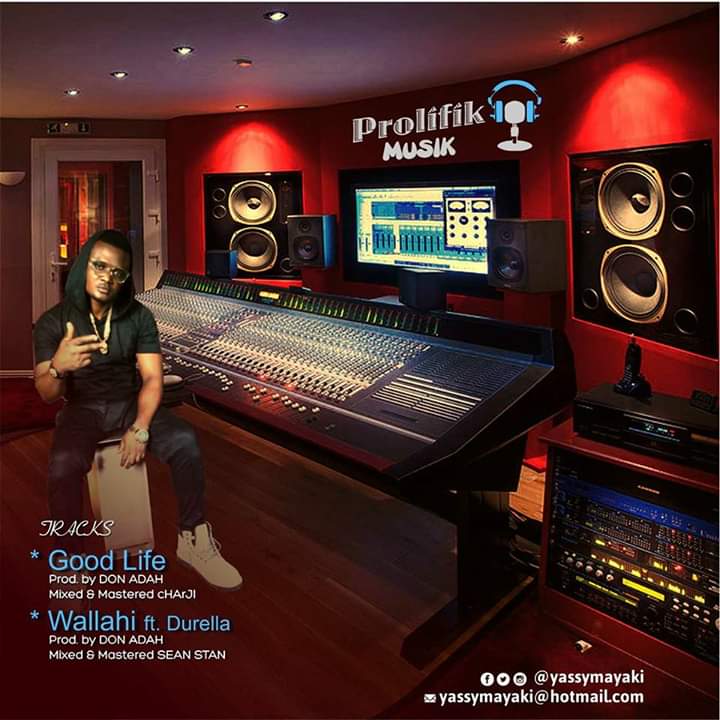 WE HEARD YOU JUST DROP YOUR HIT SINGLE (ONE FAMILY) WHAT IS THE MESSAGE BEHINDE THE TRACK?
The worId has changed from what it used to be, people are scared because of the things going on around them, ritual killings, rape, kidnapping, couple's killing each other over trivial issues, suicides here and there, I don't like the idea of Nigerians, Africans and the world not trusting each other, so in "one family" I am reaching out to everyone out there to rekindle the love between one another. We have to build the trust once again by expressing more love and live as one family.
WHAT ARE YOUR HOBBIES?
Singing, writing, dancing, reading, walking, and spending time with my kids and family
ARE YOU MARRIED?
Yes, happily married
WHAT PLANS ARE YOU SETTING ON MOTION AND WHERE DO YOU SEE YOURSELF IN 3 YEARS TIME?
I plan to take over the world with my Scientific Methodist style of music, my dream is to make "Prolifik Cr8tiv Empire" a household name, and I want to be able to touch lives positively.
WHAT IS YOUR ADVICE TO THE YOUTHS WHO WANT TO FOLLOW YOUR PATH?
Believe in yourselves, live together as One Family and pray that God grants me more wisdom so I can write good songs, shoot better videos that will make you all happy and be proud of my production.
WHAT IS YOUR ADVICE TO THE YOUTHS WHO WANT TO FOLLOW YOUR PATH?
Be patient, be yourself, keep working hard, don't give up your career or talent, always pray hard, humility pays, fight to succeed, those are the keys you need to achieve your dreams Wallahi #Heeeeeeehuuuuu
WHAT IS YOUR ADVICE TO NIGERIA GOVERNMENT?
Empower the youths and invest more in education, those are the things we need as youths to rule the world.
Professional freelancer and webmaster.
From Toktok9ja Media
The views expressed in this article are the writer's opinion, they do not reflect the views of the Publisher of TOKTOK9JA MEDIA. Please report any fake news, misinformation, or defamatory statements to toktok9ja@gmail.com