Some Funny Nigerian Abbreviations and Jokes
2 min read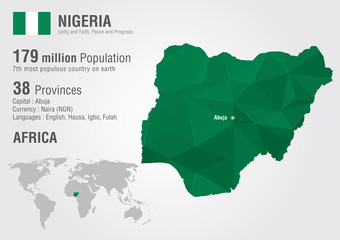 HAHAHAHAHAHAHAHAHAAAAAAAAAAAAAAAAA
Some Nigerians can be very funny. I saw these abbreviations somewhere and it caught my attention.
Look at them …….
*NAIRA* – Never Allow Igbos Rule Again
*PHCN* – Problem Has Changed Name
*HAUSA* – House Animals Using Seat of Authority
*APC* – Association of Past Criminals
*NYSC* – Now Your Struggles Continue
*PDP* – People Deceiving People.
*MTN* – Maintain Total Nonsense
*ABACHA* – After Babangida Another Criminal Has Arrived
*NEPA* – Never Expect Power Again
*BUHARI* – Brought Unnecessary Hardship Among Reasonable Individuals.
Don't laugh alone…….Let others laugh with you.

NIGERIA IS SECOND TO NONE
Na only for Naija e de happen o…..
*Na only for Naija you go see fish inside "MEAT PIE"..
*Na only for Naija we dey count money after we withdraw am from ATM because we no
even trust ATM machines.
*Na only for Naija PHCN dey say:-Win a brand new GENERATOR if you pay your NEPA
bill…
*Na only for Naija people dey horn for  traffic light make enquick change from Red
to Green…
*Na only for Naija Pharmacy dey sell Coke, Recharge Card, Chin chin, Puff puff and beer.
Wetin you no see for Naija, you no fit see am anywhere in d world…
*Na only for naija you go see one person dey use Bold5, X3, Ipad2 and Nokia N8 all at once while his mother dey sell groundnut for Junction.
*Na only for Naija, you go see mad man dey control traffic, people wey get sense dey obey.
*Na only for Naija, you go see native doctor dey use laptop connected with MTN modem. Maybe they are now consulting the spirits online..
*Na only for naija u go see a man selling a book from street to street that says HOW TO MAKE MONEY WITHOUT STRESS. I wonder why him no read d book.
I salute Nigerians……
Just laugh out DAT stress jhor
My Nigeria, Your Nigeria,  our Nigeria, if you agree, please share it
Professional freelancer and webmaster.
From Toktok9ja Media
The views expressed in this article are the writer's opinion, they do not reflect the views of the Publisher of TOKTOK9JA MEDIA. Please report any fake news, misinformation, or defamatory statements to toktok9ja@gmail.com