Meet The New Leader of IPOP and 5 Characteristics that Make Him A Potential Threat to Nigeria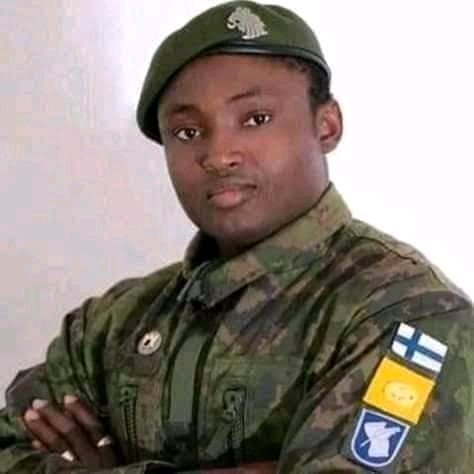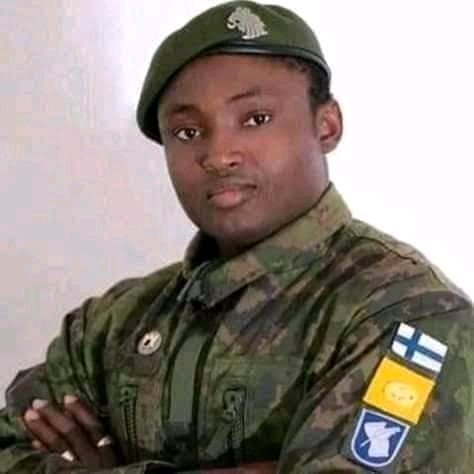 Meet The New Leader of IPOP and 5 Characteristics that Make Him A Potential Threat to Nigeria.
It is no longer news that the self-acclaimed leader of the Indigenous People of Biafra, Nnmadi Kanu has been arrested by the federal government after failed attempts in the past.
The arrest of IPOB leader Nnamdi Kanu is still getting reactions as several groups keep urging President Buhari to squash bandits and terrorists with the same zeal that was displayed in arresting Nnamdi Kanu. Some prominent Nigerians like Femi Falana SAN, Professor Wole Soyinka, Senator Abaribe among others have appealed to the government to make sure that Nnamdi Kanu's rights are not violated in custody.
READ: "I Will Bring Sunday Igboho For A peace Talk At The Appropriate Time" – Oluwo of Iwo
Before Nnamdi Kanu's arrest, the Southeast was regarded as a " danger zone" but after his arrest, peace has been restored to the region.
Meanwhile, yesterday, it was reported by Sahara Reporters that a Finland- based Nigerian Finnish citizen identified as Simon Ekpa has taken over from Nnamdi Kanu at Radio Biafra.
The appointment was revealed my Mr Ekpa on his Facebook page. He disclosed that Nnamdi Kanu directed him to start broadcasting from Radio Biafra with immediate effect.
READ: Imo Police Arrest Nekede Polytechnic Student And His Gang Member For Alleged Armed Robbery
Little is known about Mr Simon Ekpa before he took over broadcasting on Biafra radio, but these five characteristics make him a potential threat to Nigeria.
He is a former soldier in Finland, a human rights, a senior legal advisor that is vast in international and criminal law, a legal researcher, author, analyst, and a Finnish politician. His credentials are fascinating.
It is important to remember that Nnamdi Kanu started speaking to his members via this radio many years ago and his followers were increasing as they listened to his broadcasts. The intentions of Simon are still sketchy but he has taken over broadcasting since Nnamdi Kanu has been remanded in custody.
READ: WAHALA!!! See The 90-Year-Old Weed Seller Arrested in Katsina by NDLEA (Photos)
The statement Mr Ekpa made after he was appointed to start broadcasting from Radio Biafra
Mr Ekpa said he will do everything possible to see that Biafrans maintain the momentum and the legacy of Nnamdi Kanu and IPOB, adding that he is a servant who is ready to serve while Nnamdi Kanu continues to lead from wherever he is.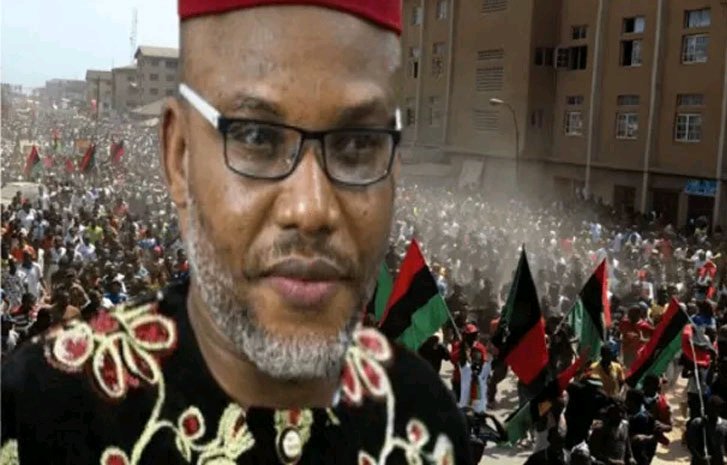 Before Nnamdi Kanu was arrested by the federal government, he was known for constantly criticizing the federal government of the day with derogatory, provocative, and abusive words. If truly Nnamdi Kanu who has already been arrested, directed Mr Ekpa to take over from him and continue broadcasting from Biafran Radio, it means Mr Ekpa will be getting instructions from the IPOB leader on what to say and what not to say.
What is your take on this?
DO YOU HAVE ANY NEWS YOU WANT TO REPORT? CLICK HERE TO REGISTER AND SUBMIT YOUR NEWS FOR PUBLICATION ON TOKTOK9JA
WATCH MORE NEWS ON OUR YOUTUBE CHANNEL CLICK HERE TO SUBSCRIBE
Professional freelancer and webmaster.
From Toktok9ja Media
The views expressed in this article are the writer's opinion, they do not reflect the views of the Publisher of TOKTOK9JA MEDIA. Please report any fake news, misinformation, or defamatory statements to toktok9ja@gmail.com