Men Stop Saying You Married Her, Read and Learn Who Marries Who In Real Sense
3 min read
Men Stop Saying You Married Her, Read and Learn Who Marries Who In Real Sense.
I'm going to ask this question which I know so many people will fail.
Between two couples (the husband and the wife), who married who?
Almost everyone will say it's the husband based on the fact that he paid the bride price and he is the head of the family.
Before Toasting Any Hausa Girl, Here Are 4 Important Things to Know
Then answer this second question, did the man ask the woman to marry him or not?
I'm sure we all know the answer to that question, then how come so many people answered my first question wrongly? You see the man asking the woman "will you marry me?" puts the woman on the giving side and the man at the receiving side.
What I'm I trying to achieve from this illustration? Well it's simple, in any marriage; the woman marries the man not the reverse. The woman has the right to either accept to put up with the man for the rest of her life or not. She's never compelled.
Married Women Use this JUJU to Handle A Cheating and Abusive Husband
Marriage is the strongest commitment and bond in life, and when a lady accepts to marry a man, she puts her whole life on the line. Marriage is like a package that hasn't been open, and each day that passes by, new things are discovered inside that package.
So when you see a couple who has been through marriage for 10 solid years then you should know they've just tested an itch of what to come. I have seen a marriage that lasted for just two weeks and I have also seen another that lasted for 2 days.
What happened?
It all comes down to understanding and tolerance. The understanding must come from the woman, while the tolerance must come from the man.
As a woman, you must be able to understand your man, know when he needs some space to figure out stuff and when he needs you badly.
As a man, you must learn to tolerate your woman, you must understand that she is just a woman, and women are wired to be funny, cheeky, and childish sometimes, so you have to overlook certain things just make to peace reign.
She married you, so she has an upper hand, don't drag about this. Among all the cute guys that came calling, she chooses you!
She could have been with your best friend or your brother, but she prefers you!
So treat her as you would treat a queen, because she is your queen.
Hope this inspires someone out there.
I'm just lazy today thinking out loud.
Feel free to share.
FeatherPEN
Please drop your thoughts in the comment box below and share this post with someone.
Follow us on Facebook, Instagram & Twitter to keep up to date with trending news as it happens.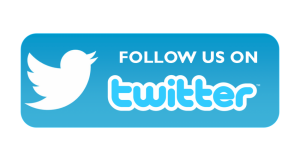 Professional freelancer and webmaster.
From Toktok9ja Media
The views expressed in this article are the writer's opinion, they do not reflect the views of the Publisher of TOKTOK9JA MEDIA. Please report any fake news, misinformation, or defamatory statements to toktok9ja@gmail.com