Could this be the photo of Nadia Buari's Secret Husband?
The face of Ghanaian actress Nadia Buari's husband may have just finally surfaced online.
The actress and mom of 4 children has for many years teased her fans with her husband ensuring in all of her photos with him, she never showed his face only his back or his side view.
YOU MAY ALSO LIKE THIS
OYIBO WIFE KNEELS DOWN TO SERVE NIGERIA HUSBAND WITH BABY ON HER BACK
Now fans are eager to know if this photo is Nadia Buari's Secret Husband.
A new photo of Nadia and the said man believed to be her husband has now surfaced showing that he is Lebanese. The photo shows the couple all loved up.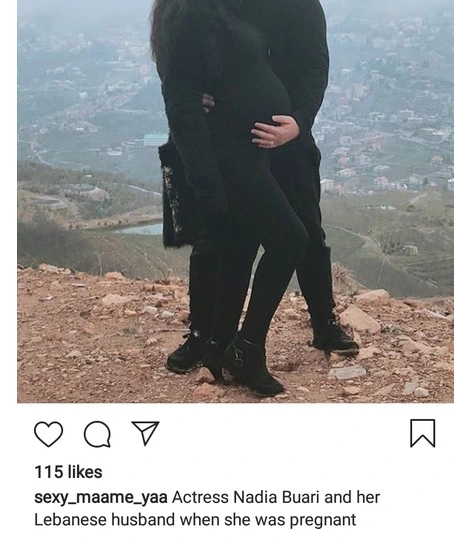 Professional freelance, highly trained and always open to conversations. Ask admin any question on this post or any general matter that relates to this site. You are always in control!