See The Female Nigeria Evangelist That Advised Ojukwu To Leave Country During The Nigeria Civil War
See The Female Nigeria Evangelist That Advised Ojukwu To Leave Country During The Nigeria Civil War.
Before the Nigeria/ Biafra civil war started in 1967, there was a very powerful female Prophetess who saw the coming of civil war earlier in 1965. She was known as Agnes Okoh.
She was a popular prophetess in the Eastern part of Nigeria, who was a native of Onitsha in Anambra state.
READ: How Ibrahim Bako Was Killed While Trying To Arrest Ex. President Shehu Shagari In 1983

Her spiritual power made her so powerful and highly recognized in Eastern Nigeria.
She has been revealing so many powerful prophecies about the future which got her lots of thousands of followers in her church.
However, in 1965, she prophesied that Nigeria which recently gets its independence as of then in 1960, will face huge chaos that will leave much death.

Though, people didn't believe in her prophecy until 1967 when the war finally broke out in the entire country, basically in the Eastern region of the country where she dwells.
READ: "I Didn't Torture The Children, They Were Fornicating", Kidnap Suspect Confesses

The war lasted for a complete thirty (30) months with about 5 million casualties as she prophesied.
On December 23, 1969, she made another prophecy about the war ending soon, after she had relocated to Alondizuogu, Anambra State due to the effect of war. But many people still don't believe in her prophesy and as a result of her prophesy many of her church members was killed.
READ: Just in – MTN, Others Set To Suspend USSD Services, Block Millions Of Nigerians From Mobile Banking Over

But, It was later rumored that the Biafra warlord, Odumegwu Ojukwu visited her in January 1970, to make inquiries from her about the Biafra war with Nigeria, he was told to leave the country within four days by the Prophetess. Within four days, Ojukwu left the country to hide at Ivory Coast.
After her prophesy was made in 1969, the Biafra soldier faced a fatal attack from Nigeria's military force, which eventually brought an end to Nigeria/ Biafra civil war in 1970 as she was predicted.
It was a very huge surprise to many people in the South East that heard her prophesy earlier before the war ended. Her prophecy converted many souls to her church after the war.
READ: Popular CAC Prophet Revealed Another Shocking Prophesy On Who Will Take Over From Buhari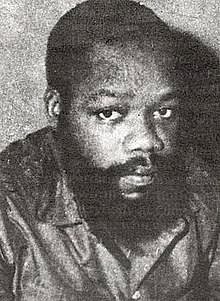 Agnes Okoh was a founder of a popular church in Eastern Nigeria. Which is known as Odozi Obodo (nation builder) a. k. a the Christ Holy Church International.

She retired 1985, from evangelism in 1985, and died on 10th March 1995, at age 90.
DO YOU HAVE ANY NEWS YOU WANT TO REPORT? CLICK HERE TO REGISTER AND SUBMIT YOUR NEWS FOR PUBLICATION ON TOKTOK9JA
WATCH MORE NEWS ON OUR YOUTUBE CHANNEL CLICK HERE TO SUBSCRIBE
Professional freelancer and webmaster.
From Toktok9ja Media
The views expressed in this article are the writer's opinion, they do not reflect the views of the Publisher of TOKTOK9JA MEDIA. Please report any fake news, misinformation, or defamatory statements to toktok9ja@gmail.com