The End of Powerful Witch Doctor – "KING OF SATAN" Who Married 59 Wives and Had 300 Children
4 min read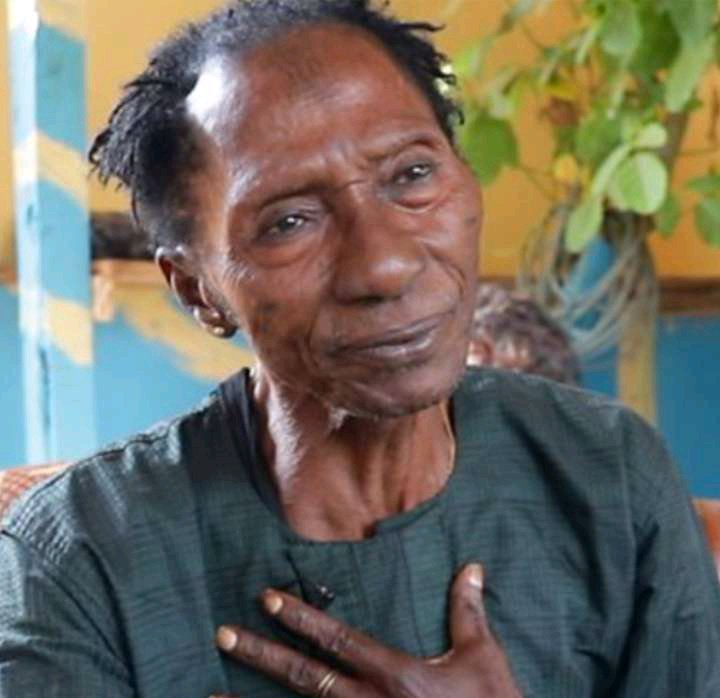 The End of Powerful Witch Doctor – "KING OF SATAN" Who Married 59 Wives and Had 300 Children.
Undoubtedly, the late Mr. Simon Odo who just died recently is the most popular herbalist in the whole of the southeastern part of Nigeria. There are hardly any of his contemporaries who does not know him or heard about him. If you do not know him for his craft (herbalist), you will know him for the controversial life he lived.
Apart from the nickname King of Satan which helped to popularize him beyond his hometown in Aji Igbo- Eze North Local Government Area of Enugu State, the late herbalist also had flocks of women and children to his name. As at the last count before his death, his wives were 59 and over 300 children.
READ: Sylvester Death And Why I Resigned From Dowen College – Ex-Teacher Opens Up
Why He Marry Multiple Women And Have Multiple Children
One of the things the King of Satan will be remembered for is his multiple wives and children. However, this was not by accident. He intentionally married those women as a result of his inability to take rejection or insult from women.
In an interview he granted to Vanguard sometime in 2020, the late herbalist said he usually marries another woman anytime the ones he has misbehaved or insulted him. He said he cannot withstand women' s insults, hence he would take another wife. That was how the numbers kept on accumulating till the present figure.
" I marry anytime any of my new wives insult me. I cannot stand a woman insulting me. " If there are 20 dead men in Nigeria for instance, only five of them died naturally. The other 15 were caused by heartbreaks and bad attitudes from their wives. That is why I marry anytime a woman insults me, " he said in the interview.
REA: UPDATES: Two Among the 5 Boys Who Allegedly Killed Sylvester Oromoni Are on the Run
How Some Of His Children Became Pastor At The Lord' s Chosen Church And Wage War Against His Practice
One of the most challenging he faced until his death was the religious crisis among his family members. The King of Satan said he was tolerant when it comes to the issue of religion, hencehe permits his children to practice any faith they believe.
As expected, most of them were Christians. But that is not the issue. The real issue and battle happened when some of them became pastors at various branches of the Lord's Chosen Charismatic Church, and they wanted him to abandon his practice and belief.
This became a war in the family. At one point, the children who were strong men of God not only in the Lord's Chosen Church but also at the Deeper Life Church were planning on destroying his shrines and idols. The old man too did not take it likely with them.
" As my child or grandchild and even my wife, I won't stop you from going to church or becoming a Christian. Christianity is a personal choice, which anybody is free to make. The only thing is that I cannot allow you to come back to my house and start preaching to me to repent or become a Christian. I won't tolerate that. Some of my children, grandchildren, and wives are Christians. They go to The Lord's Chosen, Catholic, Anglican, and even Deeper Life Bible Church. My own rule is that you should not come back and preach to me to follow you to your church. I was once a Catholic and I know so many things about Catholicism. I was baptized and confirmed in Catholic Church in the early ' 60s. There is no need for anybody to come and preach to me to repent and turn to Christianity because I am the King of Satan, " he was quoted saying in one interview.
READ:Group releases names of 102 Plateau communities forcibly occupied by armed Fulani herdsmen
In the long run, the children lost the battle because he eventually died as an herbalist known as King of Satan.
How He Was Buried With A Luxury Car
According to one of his sons known as Emeka, he said his father has left an instruction before his death that he should not be put in the mortuary when he does die. This necessitated the quick burial they arranged for him.
He said: " He has been down with illness for about three weeks now. We are having a family meeting to perfect arrangements for his burial as he left an instruction that we should not put him in the mortuary. "
However, the son did not say if the instructions left also include them to bury him inside a car and not a coffin. Sone eyewitness said the luxury car engine was on and they put the corpse of the deceased herbalist inside.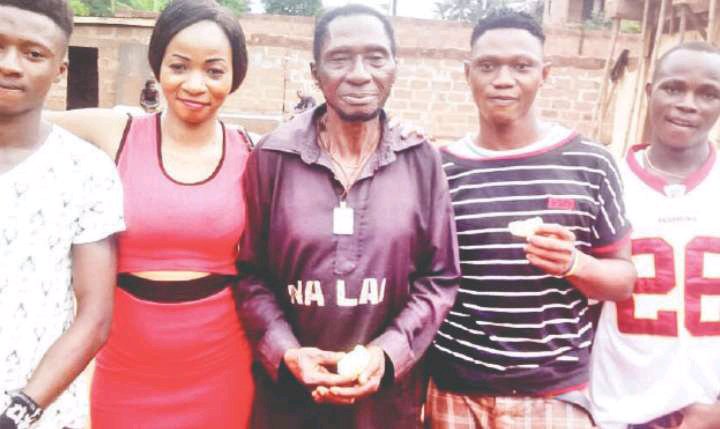 Also, the eyewitness' s account said music was playing inside the car as they lowered it into the six feet grave as he was eventually buried in what will go down as the first of his kind in the town.
DO YOU HAVE ANYTHING YOU WANT TO TELL US ABOUT NIGERIA? CLICK HERE TO JOIN ESSENCE FORUM AND SHARE YOUR TOPICS WITH OVER 4000 MEMBERS.
WATCH MORE NEWS ON OUR YOUTUBE CHANNEL CLICK HERE TO SUBSCRIBE
Professional freelancer and webmaster.
From Toktok9ja Media
The views expressed in this article are the writer's opinion, they do not reflect the views of the Publisher of TOKTOK9JA MEDIA. Please report any fake news, misinformation, or defamatory statements to toktok9ja@gmail.com