EXPOSED: See the Identity Of Kano Hisbah Commander Caught Pant Down With Married Woman
3 min read
EXPOSED: See the Identity Of Kano Hisbah Commander Caught Pant Down With Married Woman
The senior official with the Kano State Hisbah Board who was caught with a married woman in a hotel has been identified as Sani Rimo, according to SaharaReporters.
It had been earlier reported that a commander of the Islamic police was arrested in a hotel in the Sabon Gari area of the city.
READ: Evil and Heartless! Man Caught While Burying His Baby Alive for Money Rituals (VIDEO)
Rimo is said to be in charge of arresting beggars and prostitutes in Kano metro area. He was taken into custody after the husband of the woman with whom he allegedly had an affair filed complaints.
Hisbah officers regularly arrest unmarried people caught in hotels, presumably for s*xual activities, as part of their enforcement of the Sharia. They are also notorious for destroying truckloads of alcoholic drinks.
Established to enforce Sharia, Hisbah recently banned stylish haircuts, sagging of trousers, playing of music at social events by disk jockeys and seized tricycles from riders for adorning them with pictures considered to be obscene and against the tenents of Islam in some states.
READ: See What MC Macaroni Told Nigerians To Do After He Was Released From Police Custody (Video)
Hisbah also banned commercial motorcycle and tricycle riders from carrying two women at a time. This was in addition to other unusual directives reeled out by the Islamic police.

Kano Hisbah Chief Advises Parents To Stop Buying "Big Phones" For Their Children

Haryana Ibn-Sina, the commandant of Kano State Hisbah Board, has advised parents to stop 'buying big phones for children but train them to be responsible citizens of the society. Expensive, smartphones are usually referred to as big phones in the local settings.
Mr. Ibn-Sina gave the unsolicited admonition while confirming the arrest of 19 women who were alleged to be involved in immoral acts in Kano metropolis.
In a statement signed by Lawal Ibrahim, spokesman of the board in Kano on Wednesday, the commandant said that the suspects were apprehended on January 19, at a restaurant along Ahmadu Bello Way while taking intoxicants
READ: Rain of Blood in Oyo State As About 20 People Were Killed and Buried in Shasa Market Crisis (Video)
Mr. Ibn-Sina said the arrest was based on directives given by the state government on a fresh ban on the activities of viewing and event centres across the state due to the spread of COVID-19 cases.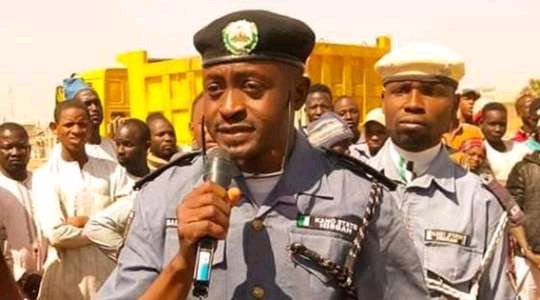 "All the 19 suspects are female and aged above 20 years.

"18 of the suspects are first timers offenders, while the remaining one had once been arrested," he said.
According to the statement, those that were first offenders have been handed over to their families with warnings, while the remaining one will be thoroughly advised. Immoral acts are banned under Sharia law operating in Kano State.
DO YOU HAVE ANY NEWS YOU WANT TO REPORT? CLICK HERE TO REGISTER AND SUBMIT YOUR NEWS FOR PUBLICATION ON TOKTOK9JA
WATCH MORE NEWS ON OUR YOUTUBE CHANNEL CLICK HERE TO SUBSCRIBE
Professional freelancer and webmaster.
From Toktok9ja Media
The views expressed in this article are the writer's opinion, they do not reflect the views of the Publisher of TOKTOK9JA MEDIA. Please report any fake news, misinformation, or defamatory statements to toktok9ja@gmail.com