For Those of Us Who Like Pressing Phone inside the Toilet, congratulations this Article is for You
3 min read
For Those of Us Who Like Pressing Phone inside the Toilet, congratulations this Article is for You.
Let's not lie many of us are guilty of this crime, or should I say unhealthy habit, "Phone Pressing inside the Toilet."
No, I'm not judging, I'm also guilty of this habit. As a matter of fact, I got the inspiration to write this article right inside the toilet, while helping myself, I'm sure you know what I mean.
Like I said earlier, pressing mobile phones inside the toilet is common, and almost all phone and social media addicts like me also engage in this terrible and unhealthy habit.
It is unhealthy. After all, I have loosed something precious to me because I refused to stop this habit, the more reason I had to put up this post so someone can learn.
It occurred at midnight right inside my apartment; I was pressed so I had to take a leak in the toilet. I picked up my MP3 player which had a flashlight on the top and headed to the toilet to help myself.
I just bought that MP3 player and it cost me 10k and I liked it so much. It had become my second best friend after my mobile phone of cos.
Yes, I know what you are thinking, how come a mobile phone is my best friend, well that question is complicated. I have had several trust issues with friends so, I don't trust anyone except my phone, but that a story for another day.
While in the toilet I placed my MP3 on top of the toilet tank while helping myself.
Note, the toilet tank happens to be where I usually put my phone after pressing and about to flush the toilet.
After I was done helping myself, I stood up and flush the toilet.
While the toilet was flushing, I reached out to take my MP3 player, it mistakenly rolled sideways, and boom it falls inside the toilet.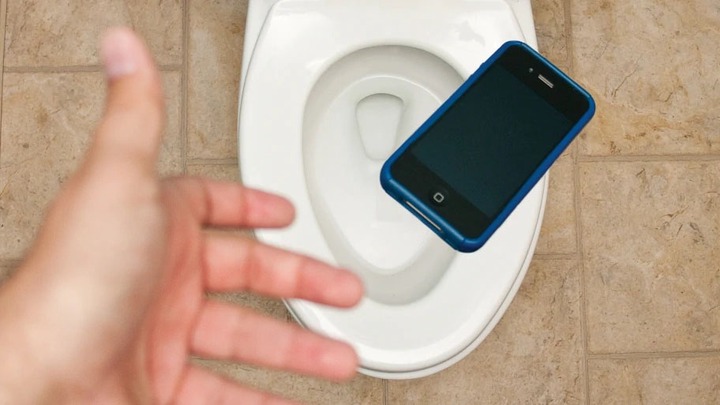 That was the end of my precious MP3 player.
I dried it for days in the sun, no way; the water spoilt all the mechanism.
It could have been my phone because I always use my phone every time while inside the toilet.
This story is not to entertain or amuse you, it happened.
I know of a friend who takes his laptop to the toilet to press while easing himself.
It's a bad habit, and I have learned.
It might not make sense to everyone, but if it makes sense to you, drop a comment, and share.
#FeatherPEn
DO YOU HAVE ANY NEWS YOU WANT TO REPORT? CLICK HERE TO REGISTER AND SUBMIT YOUR NEWS FOR PUBLICATION ON TOKTOK9JA
WATCH MORE NEWS ON OUR YOUTUBE CHANNEL CLICK HERE TO SUBSCRIBE
Professional freelancer and webmaster.
From Toktok9ja Media
The views expressed in this article are the writer's opinion, they do not reflect the views of the Publisher of TOKTOK9JA MEDIA. Please report any fake news, misinformation, or defamatory statements to toktok9ja@gmail.com