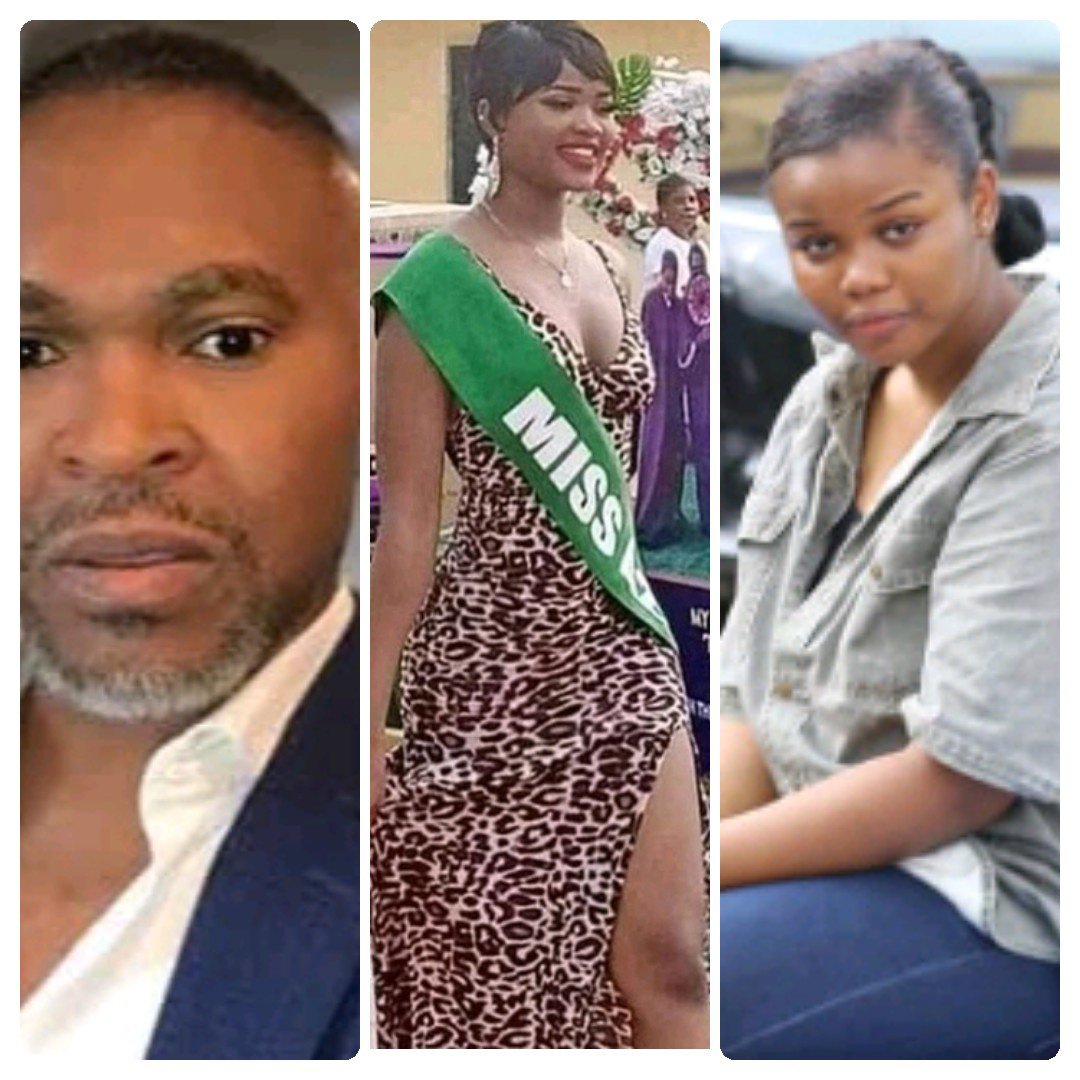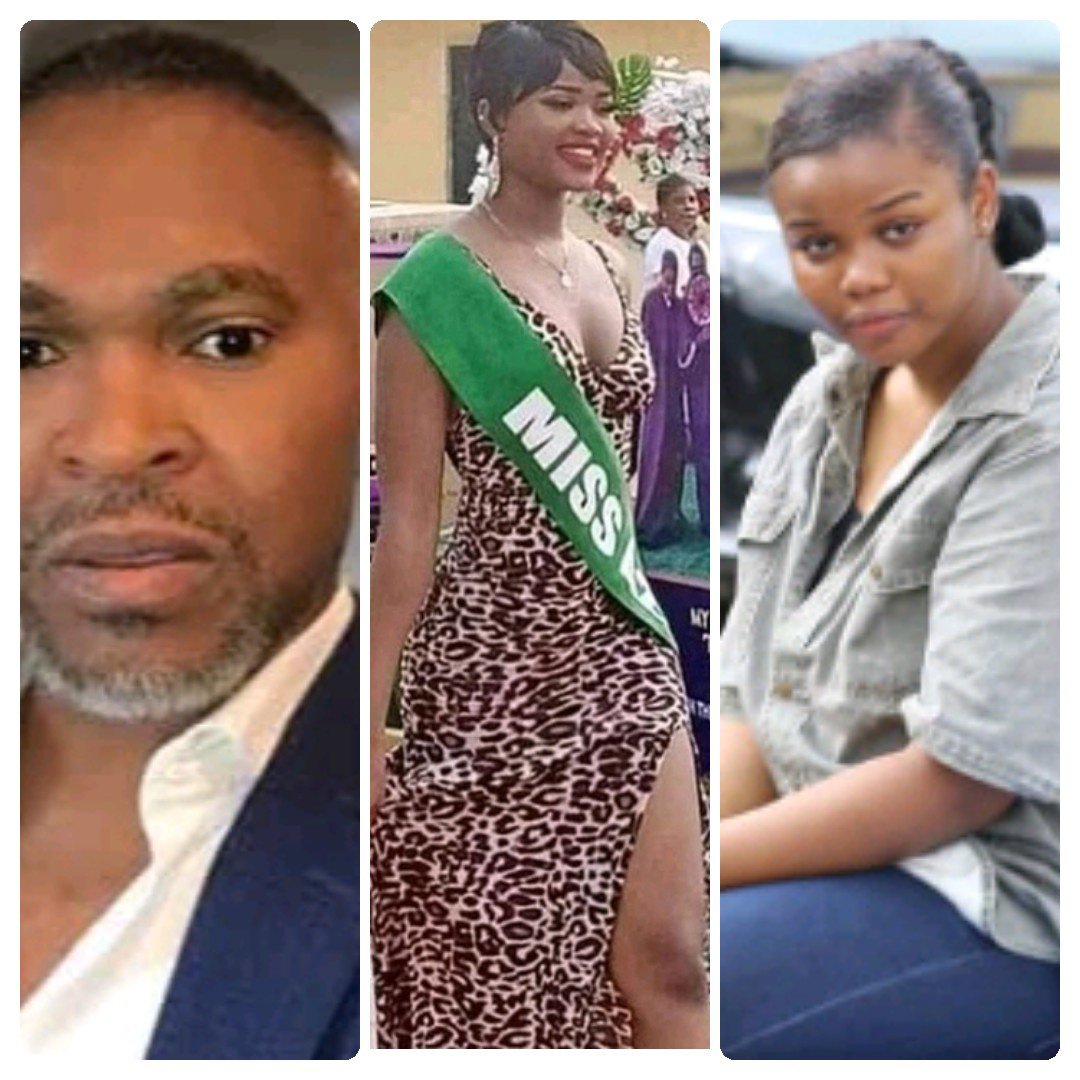 It's True: Chidinma Wins Beauty Pageant Inside Prison After Allegedly Killing SuperTV CEO Ataga.
Nigerians are reacting to recent photos of Chidinma Ojukwu, the alleged killer of SuperTV CEO, Micheal Ataga after she was crowned Miss Cell 2022. 
According to reports, the beauty pageant was held at Kirikiri correctional facility to mark the 2022 International Women's Day.
Other female inmates participated in the pageant and showcased their various talents and skills.
The beauty pageant did not sit well in the eyes of Nigerians who believe the suspect whose trial is still ongoing should not have participated.
READ: 18-year-old Teenage girl caught trying to sell boy she abducted in Adamawa State
They also opined that the photos would hurt the family of Usifo Ataga as her actions don't show remorse.
Read Some Reactions Below
WTF!!!

This is beyond preposterous. Beauty pageantry has no place in the prison. Even if passively allowed, it should be kept private to the cell environs and not publicized. Instead of grooming the inmates for a life of financial independence by acquiring new skills, they are packaging for Olosho 2.0 phase. More than 80% of their collective crimes have something to do with getting the money they either didn't want to work for or have no skill to secure. Please give them skills, not cosmetics. This is ridiculous and should be banned fast.
Misplaced priority. Rubbish and u think the family of the victim will see this and be happy.

Just wasted her life in the name I wannabe.

Tell me I'm dreaming

Orishirishi

Nigeria and misplaced priorities

Wow she looks super remorseful 🤷

Are you for real!!!!! Miss Cell
READ: Finally Billionaire kidnapper Evans, accomplices sentenced to life imprisonment
I don't know if this is suppose to be fun or more insults to the family of Ataga. She just murdered a man and is still being protected and is shilling for the camera. No wonder my dad says "don't allow anyone kill you" who don die don die fa. This is so painful to watch, she is living her best life yet.
This is barbaric. This is outrageous. This is condemnable. Why should a killer has time to laugh and celebrate??. The organizers are supporters of crimes.
People are surprised because they don't know they organize various competitions in correctional facilities.
Some people might criticize this, after all she's a 'suspected killer.' But the truth is, prisons are supposed to be rehabilitation not destabilization centers. People are supposed to come out better not worse than when they entered. I hope they extend this to men too. We're tired of seeing Excons come out ten times worse, ensuring a pattern of continuous moral decadence in Nigeria. Meanwhile, this must be an eyesore for Ataga's family and friends. That said, If she really killed him, then she deserves the cruelest punishment.
READ: Beggar arrested with N500,000 and US dollars in Abuja
Recall that Michael Usifo Ataga, the Chief Executive Officer of Super TV, and also the director in Super Network Limited was found dead on Friday morning, June 18, in a flat in Lekki phase 1 with multiple stab wounds. 
Ataga, who resides in Banana Island, was reported missing on Sunday, June 13, by his family and friends after he didn't return to his home in Banana Island and also didn't turn up at his Victoria Island office.
All efforts to reach him proved abortive and this caused distress to his wife and children, who live in Abuja. Unfortunately, he was found dead on his birthday, June 18.
The Suspect
Chidinma Adaora Ojukwu, a 300-level Mass Communication student of the University of Lagos is facing trial alongside her sister, Chioma Egbuchu, and one Adedapo Quadri, for Ataga's murder.
She was paraded by the Lagos state police command as a prime suspect in the murder of Michael Usifo Ataga.
She was picked up by the police at her parent's home in Alagomeji, Lagos, and paraded on June 24.
During her parade, she told newsmen that she was introduced to the deceased by her friend four months ago.
She mentioned that on the day of the incident, she told her parents that she was going for an ushering job but went on to meet with the deceased so they could have some fun. She said while in the apartment, they were taking drugs called "loud and SK" and that an argument ensued between them when she refused to have s*x with him. She said she stabbed him twice before she fled the apartment.
She also disclosed that she withdrew N380, 000 from his account with the intention of using it to pay her school fees.
How Atega was murdered
In the ongoing trial, Mr. Raman Saliu, a co-founder of Super Network Limited told the court on February 14th that there were seven multiple stabs on Ataga's neck.
Saliu said apart from the seven multiple stabs on Ataga's neck, there was one on the stomach; there were stabs on the two sides of Ataga's ribs, the left ventricular to the chest.
He further disclosed that the deceased was tied up like a ram waiting to be slaughtered.
Saliu who was the fifth prosecution witness said he started calling Ataga at 11 am on June 15, 2021.
"Michael didn't pick his call, everybody started reaching out to him because the only way they could get him is through me and the only way they can reach me is through him, he still did not pick my call, this was about 3:30 pm, on June 15, 2021."Then I got a WhatsApp message from him, after reading the message, I said to myself this is not Michael talking to me.
So he started suspecting something was wrong then he raised an alarm.
"Calls started coming in, I did not really know what to say, how can I say I'm looking for a 50-year-old man, to me it didn't make any sense. I wanted to go and make a complaint at the VGC police station of a missing person, when at about 6:33 to 6:35am, on Thursday 17 June 2021, I got a call from Mrs Brenda Ataga, who happens to be his wife and she said where is Usifo?.
"They Traced His Phone"
Speaking further, he said his wife, Mrs. Brenda Ataga, called him and gave him the GPS coordinate from where the direction of his phone is.
While he was on that, he got a call from their GTB bank account officer, whom he had asked to help him trace Michael's transactions, so that he can know exactly where he is.
He then got a call that Michael made transactions on Sunday and Monday and the Sunday transaction was to a lady Mrs Nkechi Mogbo the owner of the service apartment, (where the deceased was murdered).
And another transaction on Monday to Sterling Bank with the name Chidinma Ojukwu Adora.
So he asked the account officer to send him the number of the owner of the service apartment.
"Only for Brenda to call and told me that Michael is dead. I fainted, it took the Police to resuscitate me, when I was a bit ok, I called her and asked how, she is in Abuja and we are in Lagos, so she said she called the number I sent to her and the owner of the apartment said somebody was murdered that she should show his means of identification if it was the person we were looking for."
Brenda shared her husband's picture with the owner of the service apartment and she said this person was murdered here.
DO YOU HAVE ANYTHING YOU WANT TO TELL US ABOUT NIGERIA? CLICK HERE TO JOIN ESSENCE FORUM AND SHARE YOUR TOPICS WITH OVER 4000 MEMBERS.
WATCH MORE NEWS ON OUR YOUTUBE CHANNEL CLICK HERE TO SUBSCRIBE
Chidinma Wins Beauty Pageant Inside Prison.
Chidinma Wins Beauty Pageant Inside Prison.
Professional freelancer and webmaster.
From Toktok9ja Media
The views expressed in this article are the writer's opinion, they do not reflect the views of the Publisher of TOKTOK9JA MEDIA. Please report any fake news, misinformation, or defamatory statements to toktok9ja@gmail.com