Ronaldo furious with Bale, lightening start shocks Real & more: 8 things you missed on UCL
A dramatic evening of Champions League football saw Real Madrid scrape into the semi-finals with a stoppage time penalty from Cristiano Ronaldo.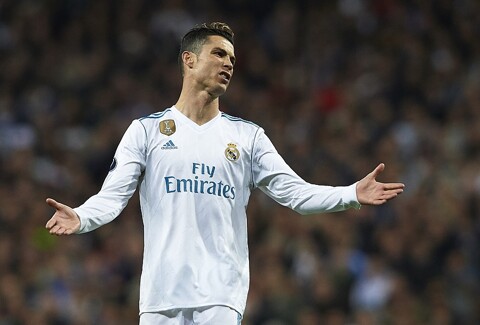 Juventus battled back from 3-0 down to make it 3-3 on aggregate at the Bernabeu before Los Blancos were awarded a penalty in the dying stages that was emphatically converted by Ronaldo to send them through.
Elsewhere, Bayern Munich also reached the final four as they drew 0-0 with Sevilla in Germany to go through 2-1 on aggregate.
As the cameras were fixed firmly on the action, Sportsmail took a look at the things you may have missed…
BT Sport have Sevilla going through
If you were a Sevilla fan tuning into BT Sport's coverage of their clash with Bayern during stoppage time you would have been ecstatic.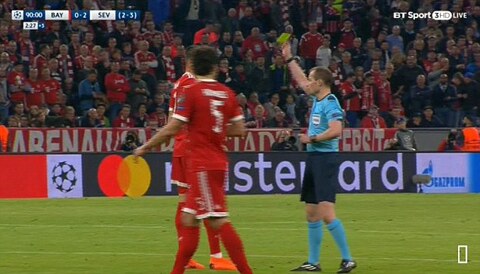 The scoreboard claimed the Spanish side were 2-0 up on the night which would have been enough to see them through 3-2 on aggregate.
However in reality the game was level at 0-0 with Bayern's two away goals from the first leg seeing them into the semi-finals.
Ronaldo furious with Bale
As Real sought an equaliser early on in the first half a perfect opportunity appeared to arise. Gareth Bale was slipped in but his first effort was blocked by Gianluigi Buffon.
When the ball rebounded to the Welshman, he could have just passed to Ronaldo to fire home into an empty net but instead Bale opted to backheel the ball towards goal.
It hit the side netting and Ronaldo was visibly furious at Bale's decision, throwing his arms out to question why he hadn't passed.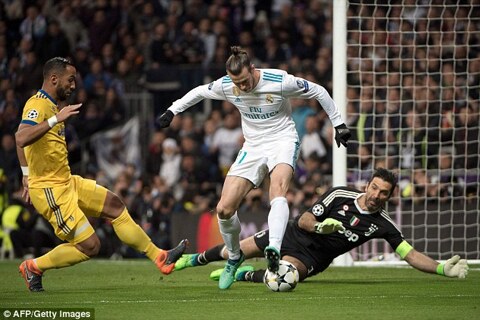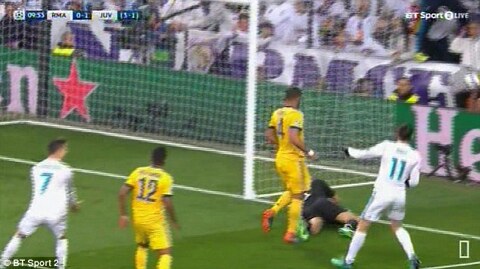 Lightening start shocks Real
Mario Mandzukic breathed new life into the quarter-final tie when he rose at the back post to score and stun the Real fans early on.
Not only did it boost Juventus' chances of reaching the semi-finals, it was also the quickest goal Real Madrid have ever conceded at home in the Champions League.
Timed at just 76 seconds, the goal handed the initiative to the Italians before the Croatian added a second to put Juve 2-0 ahead.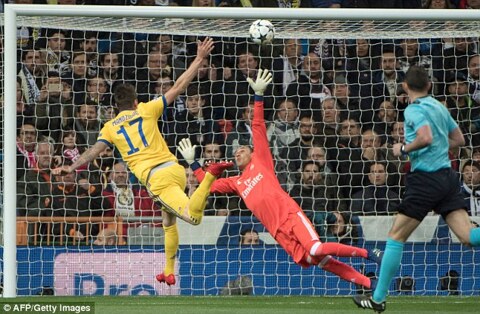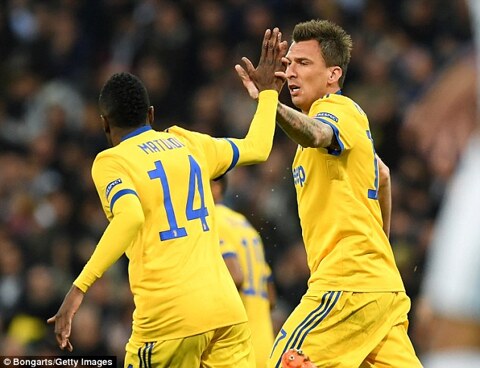 Real's great white shark
Real Madrid supporters displayed a stunning tifo as the sides made their way out onto the pitch before kick-off.
An image of an enormous great white shark could be seen covering the fans directly behind the goal with the words 'great white' either side of the deadly creature.
It was an intimidating sight that ultimately worked for the hosts as they snatched a place in the semi-finals from the jaws of extra time.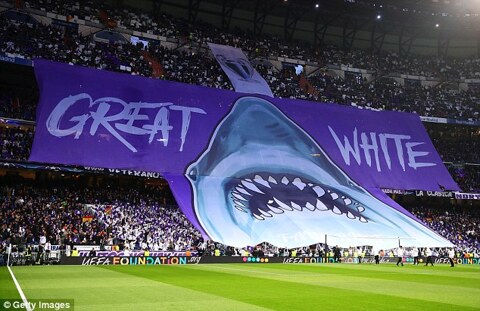 Bayern want UEFA to show them the money
Bayern fans created an impressive-looking banner as they protested against UEFA and Belgian side Anderlecht during their game.
Anderlecht were ordered by UEFA to partially refund Bayern fans for overpriced tickets in their Champions League match last November.
The Belgian club charged £89 for tickets for the European fixture, judged to be excessive by the footballing body. Anderlecht must pay €30 (£26) back to each Bayern fan but it seems the German supporters are yet to be refunded and voiced their displeasure on Wednesday night.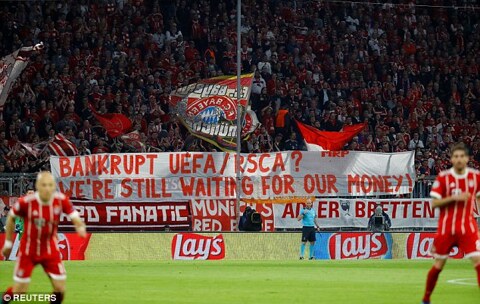 Cristiano's flying boots
Ronaldo was unable to get into the game in the first half and he certainly didn't have his shooting boots on at one point.
The Portuguese star partially lost his boot after a challenge from Stephan Lichtsteiner before proceeding to kick it into the air as a demonstration to referee Michael Oliver that he had been fouled.
Ronaldo also remonstrated that it was the second time he had been brought down by the Swiss full back and it seemed to work as Oliver awarded him a free-kick.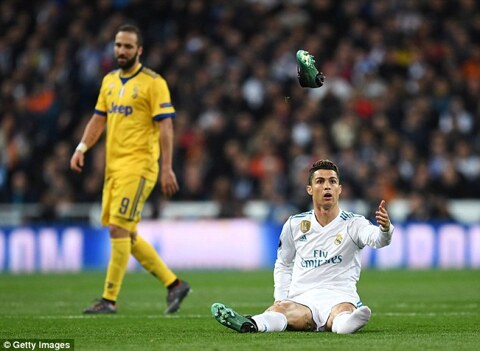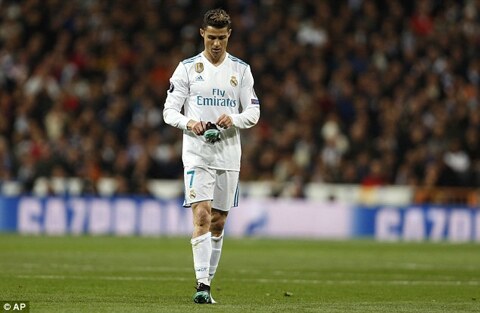 Suspended Sergio Ramos watches on before heading to the pitch
Real must have dreamt captain and stalwart defender Sergio Ramos was available as they fell three goals down.
Unfortunately the Spaniard received a yellow card in Turin last week, meaning he had accumulated too many and was forced to sit out of Wednesday's second leg.
Cameras panned to him watching on from the stands wearing a questionable hat to take in the action during the first-half. However when Real's hopes of reaching the semi-finals seemed slim, Ramos took off his hat and marched down to the touchline to cheer his colleagues on.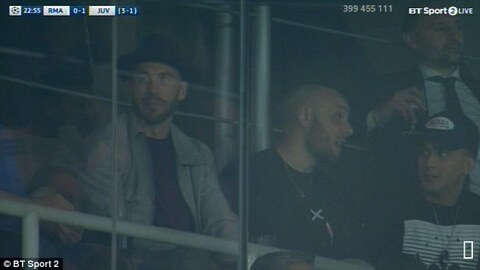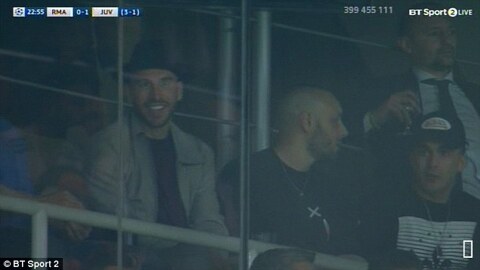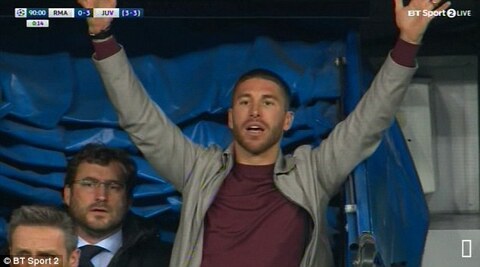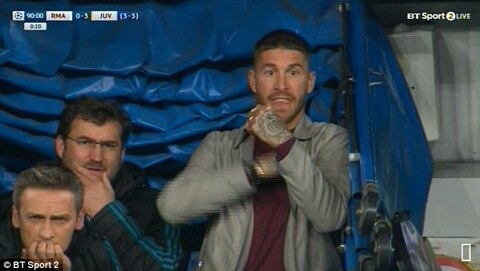 Vidal's divided loyalties
Matuidi's third goal for Juventus was not only celebrated in Turin but also in Munich as Bayern midfielder Arturo Vidal was spotted going crazy in the stands when he heard the news.
Vidal played in Turin between 2011 and 2015, making 171 appearances in total and scoring 48 goals.
It seems his feelings for the club still run deep as he punched the air in delight while watching Bayern progress at the expense of Sevilla.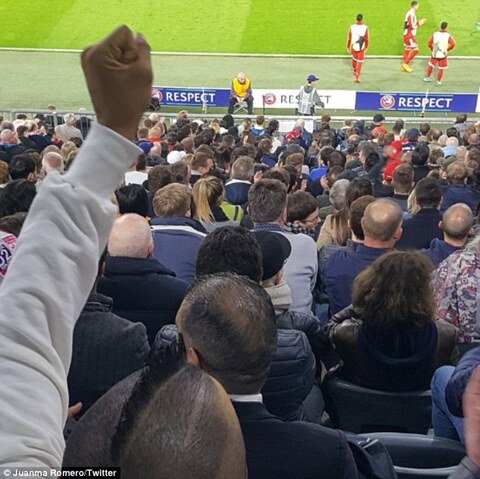 Professional freelancer and webmaster.
From Toktok9ja Media
The views expressed in this article are the writer's opinion, they do not reflect the views of the Publisher of TOKTOK9JA MEDIA. Please report any fake news, misinformation, or defamatory statements to toktok9ja@gmail.com