See The List Of Men Bobrisky Has Been With No 3 is just 21yrs
4 min read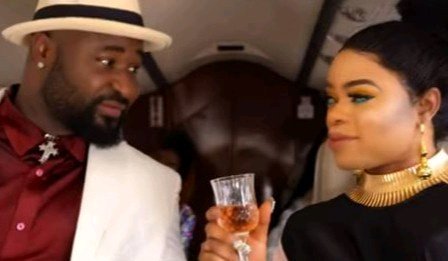 See The List Of Men Bobrisky Has Been With No 3 is just 21yrs.
Bobrisky is controversy personified and he never shies away from any conversation that will keep him on top of the trends be it good or bad.
Those who follow this Tranvestite would know that he never stops chewing on a secret "bae" that bankrolls his expensive lifestyle and satisfy his s*3u@l needs and despite the preying eyes of the media, Bobrisky has managed to keep this mysterious "bae" away from the public.
READ: Please Don't Judge Me, Yes I Have Decided to Become A Runs Girl – Pretty Girl Opens Up
In this article, we will be talking about male celebrities that have been linked to her/him over the years. Below are the number of men that have allegedly had anything to do with Bobrisky:
Pretty Mike
Social lite and king of nightlife, Pretty Mike around late November of 2016 started being linked to Internet sensation, Bobrisky. The rumor started because around that time, Bobrisky was heavily talking about a "bae" that was responsible for providing her with a lot of money and clothes. Then, one "whistleblower" on Instagram sent a direct message to Subdeliveryman pointing the finger to Pretty Mike as the alleged bae.
READ: VIDEO: See the Drunk SHS Female Student Caught Staggering on the Street of Nairobi
Around this time, Pretty Mike posted the below picture and that of course got people talking as well.
When asked about if he was Bobrisky's bae, Pretty Mike said:
"I wish I was Bobrisky's bae. With the things he is putting out and the way he is spending and growing, honestly speaking I wish I was his bae . I keep telling people that which man in our society today would give you N8m just to play around. If that was me, I wish I had that capacity but I am not his bae. I am just a friend and I knew him when he started patronising my club."
2. Tunde Ednut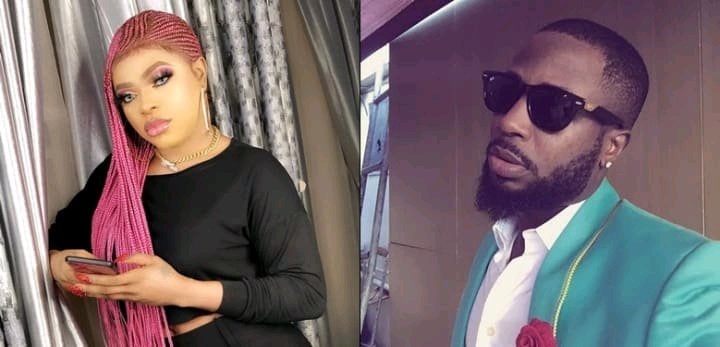 Tunde Ednut falls into the category of "Men Bobrisky Has Been Involved With" and the involvement is interesting.
READ: Wawo! See the Pretty Lady Who Married Two Men and Service Them Both Well Equally
So, around September 2017, an unflattering photo of Bobrisky started making the rounds about the internet. The picture shows the heavy layers of makeup Bobrisky applied to hide her bumps and scruffy face.
Later, Bobrisky found out that the picture came from Tunde Ednut and so took to Instagram to explain that the only reason Tunde Ednut always comes for her is because once the year prior, Tunde "toasted" her and she refused.
She said:
"There is this viral pictures I have been seeing on the internet. I got to know that the post was from Tunde Ednut. As we all know, we all know that Tunde Ednut has no future. He has no career. We don't even know if he is a comedian or a singer–maybe an artiste. Because the guy sing, the song nor blow. He did comedy and his comedy nor blow."
READ: My secondary school crush – Winnie and our little love story
"I think what Tunde Ednut does now is to laugh at people. We all know that his page on Instagram is so boring. Whenever he wants to make his page busy, he will look for my picture, probably go and edit it and post, so the page can go viral. That guy has no sense. And the only reason he is on my case [is this]: one time, early last year, he 'toasted' me, and I was like, 'what the Bleep is this'? I blocked him, and ever since, this dude has been on my case.."
3. Rema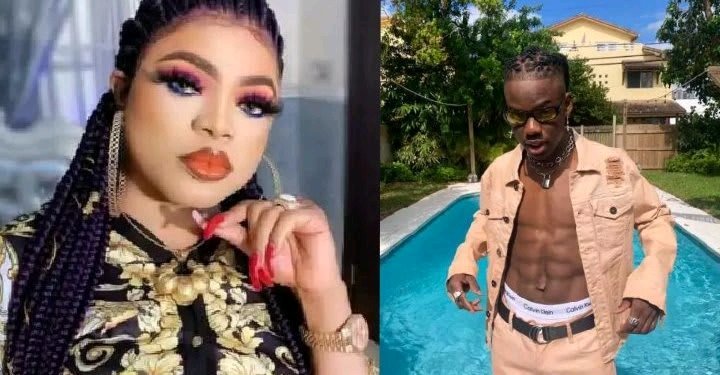 Rema's story is a recent one and is all in Bob's imagination. She took to Twitter to express her infatuation with the Mavin singer. Her phone lines are open Rema in case this is what you're looking for.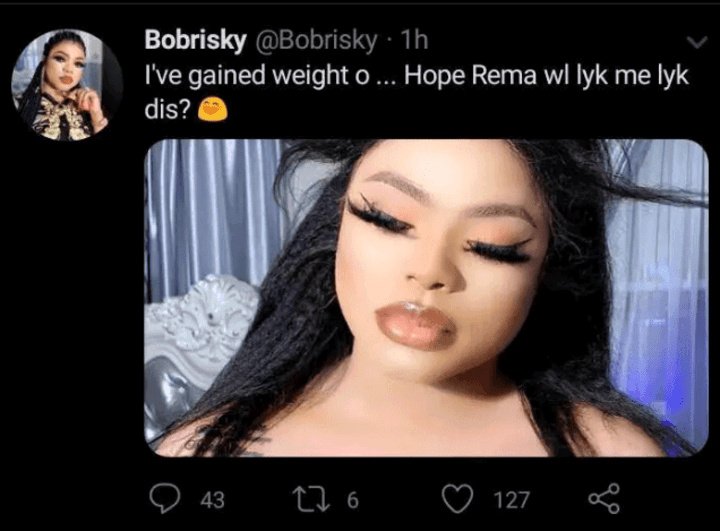 4 Mompha
Tongues got wagging when Bobrisky hosted popular bureau de change operator and IG big boy, Mompha, at her Lekki residence.
In the video, she captioned, "Boo came around so I had to cook for him", we can see Mompha eating and thoroughly enjoying the delicacies that Bobrisky whipped up for him.
The Dubai based big boy rained heaven on earth during Bobrisky's birthday recently. A vault could be built for the cash he sprayed on the celebrant in a lavish birthday celebration that was reported to be thrown by the billionaire.
We all know Bobrisky has no qualms dating married men, plus Mompha has a lot of money. He definitely ticks all Bobrisky's boxes.
4 Harrysong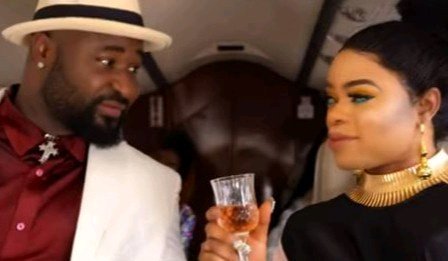 For someone who many people deem a riffraff, Bobrisky has found a knack for hanging out with people that matter in the entertainment industry
Tongues again got wagging when pictures surfaced online of Harrysong and Bobrisky chilling sweetly on an airplane.
Later on, the pictures that got the entire internet space gossiping and hypothesizing turned out to be pictures from a music video shoot. The pictures are from Harrysong's music video, Report Card, which Bobrisky happens to be in as the video vixen.
DO YOU HAVE ANY NEWS YOU WANT TO REPORT? CLICK HERE TO REGISTER AND SUBMIT YOUR NEWS FOR PUBLICATION ON TOKTOK9JA
WATCH MORE NEWS ON OUR YOUTUBE CHANNEL CLICK HERE TO SUBSCRIBE
Professional freelancer and webmaster.
From Toktok9ja Media
The views expressed in this article are the writer's opinion, they do not reflect the views of the Publisher of TOKTOK9JA MEDIA. Please report any fake news, misinformation, or defamatory statements to toktok9ja@gmail.com