Trending Story of 10-year-old Chrisland School Girl and Her Dance Channel On Popular Video App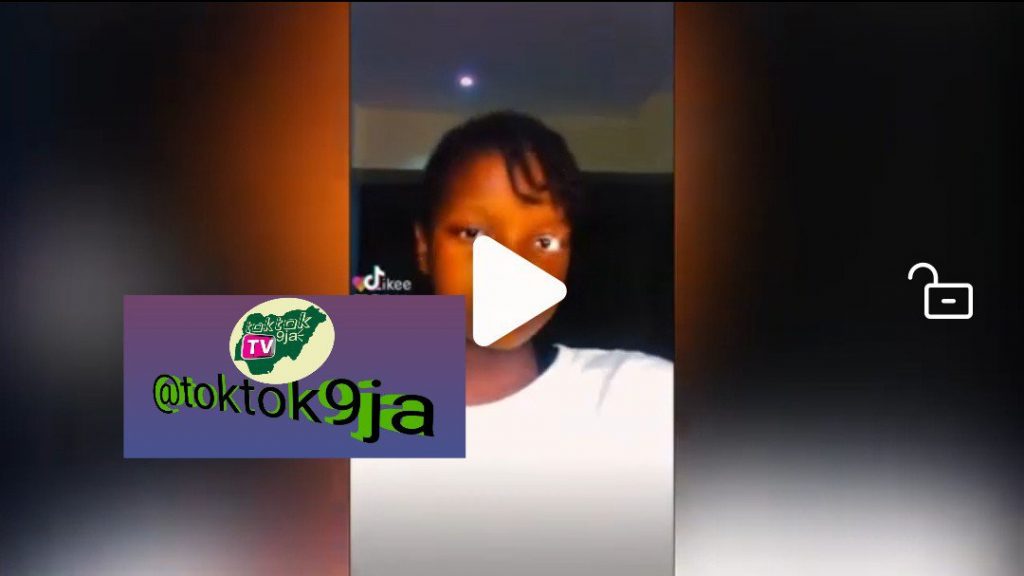 Trending Story of 10-year-old Chrisland School Girl and Her Dance Channel On Popular Video App.
As the scandal rocking Chrisland school deepens, a dance account owned by the girl at the center of the controversy has been unveiled.
The student shares her self-recorded videos on the short video social networking app "Likee".
READ: Photo of Nigeria Brown Skin Girls Slaying in Ankara Melts Down Instagram
The videos were recorded in different rooms in her parent's house.
Chrisland school a few days ago suspended a female student for taking part in a truth-or-dare game with other students while representing the school in the World School Games in Dubai, between March 10-13, 2022.
In a letter sent to the girl's parent, on April 14, the school authorities told her guardian that she took part in "improper behaviour" after playing the truth-or-dare game, describing her as a "major participant."
The statement reads;
"It was discovered that your daughter was involved in improper behaviour during the recently concluded World School Games in Dubai.
"With a few of her counterparts willfully participated in a game they called Truth or Dare', a game which led her and a few other co-learners to carry out imm0r@l act after the lights out instruction was given.
"In line with our core values centred on discipline, Chrisland Schools have zero tolerance for any improper behaviour and misconduct.
READ: YouTube Star Stephanie Matto Who Made Millions from Selling Her Fart to Fans Has Been Hospitalize
"A full-scale investigation has been done and the parents of all the culpable learners have been duly notified with the necessary punishment meted out on the learners.
"The parents gave their full cooperation realizing the need to work with the school so that the learners can be corrected and be of expected proper behaviour henceforth.
"However, in the course of the school's efforts to see how best we can help who was a major participant In the whole incident, every effort to inform you as her parent about the incident and ensure that this impr0per behaviour is permanently corrected, has proved to be futile. We cannot as a school condone such.
"Consequently, is hereby placed on indefinite suspension until you as the parents ensure that she is punished, adequately counseled, and rehabilitated.
READ: Photos of Female Students Of Health Science Abducted By Bandits In Zamfara
"However, if you need our assistance in any form to rehabilitate the school is willing to assist. Thank you.
Yours faithfully."
As the news of the suspension went viral, Lagos State Government via a statement on Monday April 18, ordered the immediate closure of all Chrisland schools within the state pending investigations into the tape circulating on social media.
In another twist, The mother of the female alleged that her daughter was r@p3d by her male colleagues and expressed displeasure over how the school handled the incident.
In an interesting turn of events, Nigerian superstar Wizkid's son Boluwatife Balogun who attended the competition in Dubai revealed to his mother Shola Ogudu that the girl participated in a truth or dare game that eventually led to the s8xu@l activity.
Reacting to the video, Shola argued that the incident was not a case of rape, stressing that her son, Boluwatife, who also attended the school games in Dubai, told her that the girl participated in a truth or dare game that eventually led to the sexual activity. Her words below;
"I accompanied my son to represent his school at the just concluded WSG and I can say for a fact that the 10 yr old in question was DEFINITELY not r@p3d."

"I remember vividly the 'SHOCK' in my son's face when he was telling me about a video some other kid was watching, he said Mum, I couldn't stand the video I had to excuse myself, he said the gist circulating was that the girl and her click played a game of truth or dare, of which this particular girl couldn't stop with the m!nd bugg!ng' DARES'.
Chrisland School has denied a viral report that a pupil was allegedly r@p3d by her male colleagues during the World School Games in Dubai, United Arab Emirates (UAE).
DO YOU HAVE ANYTHING YOU WANT TO TELL US ABOUT NIGERIA? CLICK HERE TO JOIN ESSENCE FORUM AND SHARE YOUR TOPICS WITH OVER 4000 MEMBERS.
WATCH MORE NEWS ON OUR YOUTUBE CHANNEL CLICK HERE TO SUBSCRIBE
Trending Video of 10-year-old Chrisland School Girl and Her Dance Channel On Popular Video App.
Professional freelancer and webmaster.
From Toktok9ja Media
The views expressed in this article are the writer's opinion, they do not reflect the views of the Publisher of TOKTOK9JA MEDIA. Please report any fake news, misinformation, or defamatory statements to toktok9ja@gmail.com