From Lover Boy To Church Boy, How Ex- Nollywood Actor – Emeka Ike Fought All Odds To Became A Pastor
4 min read
From Lover Boy To Church Boy, How Ex- Nollywood Actor – Emeka Ike Fought All Odds To Became A Pastor.
It is no longer news that so many Nollywood actors and actresses who were veterans of the industry have left the movie industry to pursue other things in life apart from acting.
Some of them went into farming like Chinedu Ikedieze, some are now movie couches like Segun Arinze but for Emeka Ike, who everyone believes to be a ' lover boy is now a man of God in the vineyard of the Lord.
Emeka Ike's Life In The Nollywood Industry
The romantic movie drama would definitely be incomplete for most Nollywood fans if Emeka Ike were not to appear. In the course of his career, his excellent command over romantic roles had earned him that nickname " Lover Boy, " and he quickly rose to prominence and became well- known throughout the country.
Emeka Ike's Marital Backwardness with the first Wife
Even though Emeka Ike had an illustrious acting career, his love life was a completely different story! He had a failed marriage with his ex-wife, which was one of the most publicized celebrity divorces in history. The exchanges between the two parties were filled with emotion and back and forth.
Emily Ike (Emeka Ike's with ex-wife)
As a result, when Emeka Ike's ex-wife alleged domestic abuse in their home, a few years ago, lots of people took her word for it. Several people took her allegation seriously and used it to ridicule his reputation on social media.
His Second Marriage
Did you hear of his second marriage with a South African?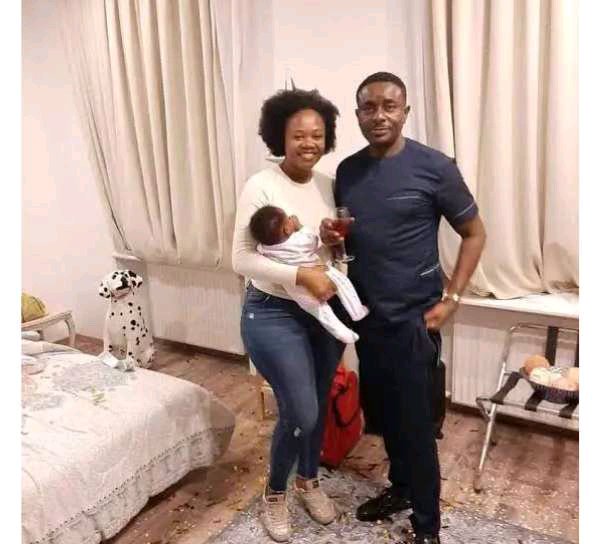 The opposite is true of him; he never lets the difficult times get the better of him. Following that, he had gone on with his life, and later remarried a South African woman with whom he had a daughter. He has been living peacefully and quietly with his new wife irrespective of his failed marriage with his first wife. Definitely, he would want to challenge everyone who mocked him for his first failed marriage.
Emeka Ike is presently married to his second wife.
Because of his union with the South African lady, he had revealed a side of himself that no one could have predicted he wasn't a pastor as at the time he began his ministerial duties, but he began preaching the gospel of God and urging many to hand over their lives to Christ despite his lack of credentials.
Emeka' s lKe In 2021, Who He Is Now
Let's fast forward to September 2021, and Emeka Ike has now received the blessing of God as an ordained servant of God. He is fully ordained to preach the gospel of Christ on the pulpit as a man of God. Luckily enough for him, he has gained so many worshippers to his church.
His Take On Tithe And Offering As A Pastor
He has stated that he will not be the traditional tithes and offerings pastor, but rather a servant of God who speaks nothing but the truth.
He shared a series of photos of his ordinantion on Instagram page with the caption down below:
" Psalm 105: 15. . . . Touch Not My Anointed And Do My Prophet No Harm. . .
Anointed for the endtimes.
I'm not your regular tithes and offerings pastor. . . .
TRUTH UNDILUTED. . .
I was anointed to serve in HIS VENYARD, last Sunday, the 29th of August,
THANK YOU, LORD FOR CHOOSING unworthy ME. . .
Grace to all! Amen"
Even with all of the difficulties he has encountered, it is quite inspiring to see one of Nollywood's most talented romantic actors take on such a monumental task as becoming a minister. Hopefully, the Lord will grant him wisdom and the strength to faithfully carry out His commands and do exploits for the Lord.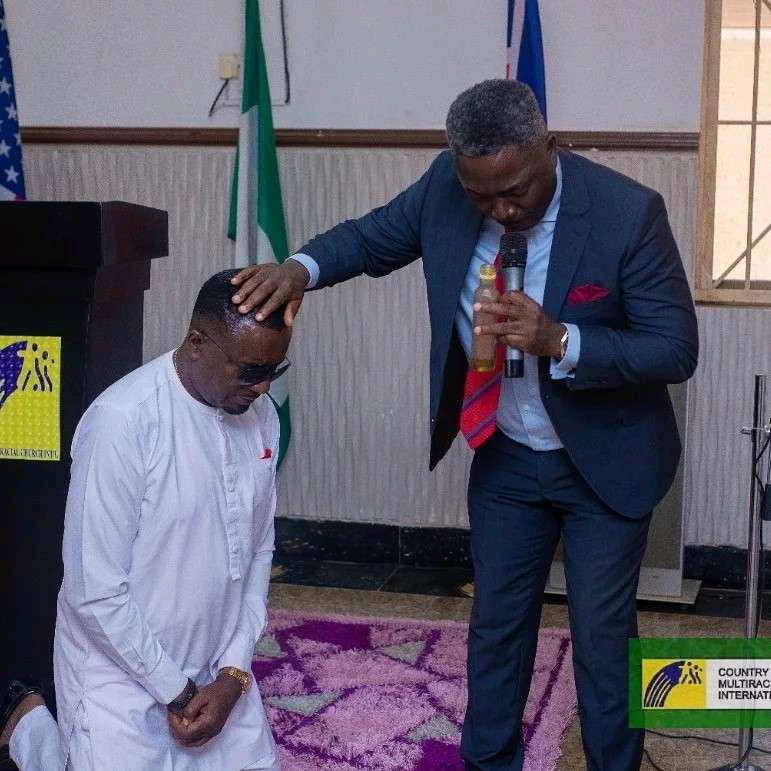 What is your own opinion on this guys?
Do you think Emeka Ike will do better as a man of God or better put, a Pastor?
Don't forget to like, comment, share, and follow our social media handles.
DO YOU HAVE ANYTHING YOU WANT TO TELL US ABOUT NIGERIA? CLICK HERE TO JOIN ESSENCE FORUM AND SHARE YOUR TOPICS WITH OVER 4000 MEMBERS.
WATCH MORE NEWS ON OUR YOUTUBE CHANNEL CLICK HERE TO SUBSCRIBE
Professional freelancer and webmaster.
From Toktok9ja Media
The views expressed in this article are the writer's opinion, they do not reflect the views of the Publisher of TOKTOK9JA MEDIA. Please report any fake news, misinformation, or defamatory statements to toktok9ja@gmail.com