How Misdiagnosis Killed Professor Dora Akunyili – See How Thin She Looked Before Dying
6 min read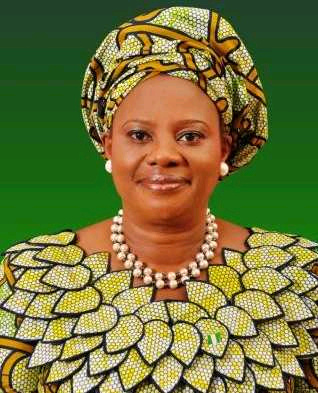 How Misdiagnosis Killed Professor Dora Akunyili – See How Thin She Looked Before Dying.
After surviving several rumors of her death, a  former Minister of Information and Communication and erstwhile Director-General of the National Agency for Food and Drug Administration and Control, NAFDAC, Professor Dora Nkem Akunyili, bowed to ovarian cancer in 2014.
Meanwhile, her death was blamed on misdiagnosis by some doctors in the United States (US). The doctors were said to have claimed she did not have cancer after her Nigerian doctor's diagnosis to the effect she had the sickness. 
READ: How This Prophet Was Eaten By Lions In 1991 While Trying To Recreate The Story Of Daniel In The Bible
News of her death was officially announced by a  former Anambra State Governor, Peter Obi, on the Anambra Broadcasting Service, ABS. Obi said  Akunyili died after a protracted battle with cancer. Obi, in the statement, said:
"On behalf of the Akunyili  family, I wish to officially confirm the death of Prof. (Mrs.) Dora Nkem Akunyili, OFR, in a Specialist Cancer Hospital in India today at 10 am, Nigerian time, after a two-year battle with cancer. In spite her illness, Prof. Akunyili was unwavering in her belief in a better Nigeria. That was why she defied her condition and was part of Anambra State Handover Committee and the National Conference."
The statement continued:
"The last time I visited her in India, even when she needed all the prayers herself, she was full of concern for the abducted Chibok girls, security and other challenges facing the country and told me that she remained prayerful for the release of those girls and for God to help President Goodluck Jonathan to overcome all the challenges facing the nation. "She therefore urged all Nigerians to remain prayerful and committed to building a better society for our children. We all prayed together and I promised to be visiting her every month. "We thank all those who remain fervent in prayers for her recovery and urge them to remain prayerful for the peaceful repose of her soul." Concern about Akunyili, who had been on admission in hospital for an undisclosed ailment, had made the rounds  in recent times.
READ: An Insight Into the Igbo Community Where Women Marry Women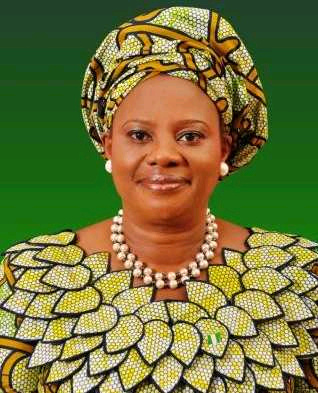 For several weeks, rumours of her battle with ovarian cancer dominated  the social media. Although family sources debunked the stories, the rumours got stronger.
Her public appearance at the National Conference heightened anxiety about her well-being as she looked frail and a shadow of her old self.
Scooper News gathered that findings showed that the former Minister's ill health first came to the fore a couple of years ago while on a trip abroad. A  medical check up showed she had cancer.
READ: The Odi Massacre in Bayelsa State, 21 Years later (Pictures And Videos)
Misdiagnosis
The Cable, an online medium quoting a family source, yesterday, blamed misdiagnosis for Akunyili's death. According to the source, when in 1998, the former Minister was the Zonal Secretary (South-east) of the Petroleum (Special) Trust Fund, Nigerian doctors gave her what many of her family members considered to be a health scare. They said she had a growth and needed surgery.
The source narrated: "Akunyili, then 44, decided to travel to the United States, first to get a second opinion and then undergo the prescribed surgery. The bill for the medical trip was $17,000, including $12,000 for the surgery. During the pre-surgery check-up in the US, the doctors told her the Nigerian doctors had made a wrong diagnosis and that she did not need any surgery. "It was said to be a minor issue that medication would solve. She thanked the doctors and, to their surprise, said she was going to return the money meant for the surgery to PTF. That was strange. Nigerian government officials had devised a way of making sure such monies were not returned to the treasury.
"The hospital informed the PTF, under the leadership of Major Gen. Muhammadu Buhari, about one honest Nigerian they had found. Buhari, himself a straightforward person, was very impressed. He wrote a letter to Akunyili commending her honesty. NAFDAC Then came 2001. President Olusegun Obasanjo wanted to appoint a director-general for the National Agency for Drug and Food Administration and Control (NAFDAC) and asked for the recommendation of an honest Nigerian pharmacist. Akunyili's name promptly came up.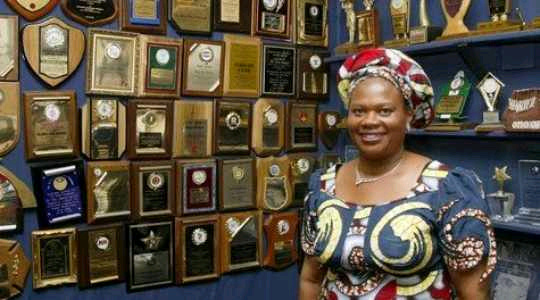 "Someone who had heard about her PTF record recommended her. There was a little problem, a Nigerian problem. Objections were raised that the minister of health, Prof. ABC Nwosu, was an Igbo from Anambra State and NAFDAC, being a powerful agency under the ministry, should not be headed by another Igbo from Anambra. It was also argued that the market for fake and substandard products were controlled by the Igbo, with Onitsha – also in Anambra State – a major centre for the illicit business. She was going to protect "her people", the antagonists said. "Obasanjo, stubborn to the cause, ignored the observations and appointed her. She went on to do a credible job and ended up as one of the most outstanding public officers in Nigeria's history, celebrated locally and globally. She had lost a sister to fake drugs, and that was perhaps the impetus she needed to go on the offensive. Misdiagnosis Meanwhile, Akunyili always went abroad for check-ups and she was always given an all-clear. She continued to look robust and energetic, and took up another government job as minister of information and communications.
"But on July 13, 2013, something strange happened to her. She was preparing to travel to the United States to receive an award. The following day was her birthday. Her 59th, precisely. Then she fell ill. She was physically weak and having pains. She decided to go ahead with her trip and attend to her health in the United States. It was while she was there that new checks were carried out. "Alas, she had cancer. The original diagnosis in 1998 was right. But the diagnosis at the point of surgery was wrong. She became seriously ill and there were fears she could lose her life. She was in the hospital for months and only returned to Nigeria this year when the doctors said she was improving. Her last public appearance was at the National Conference in Abuja, where she was a delegate. Pictures of a frail-looking Akumyili soon went viral on the internet".
READ: Meet The 7 Richest Yoruba Men Before Independence
In a tribute, the Chief Medical Director, Lagos University Teaching Hospital, LUTH, Professor Akin Osibogun, described the news as shocking. "It is indeed sad. I am just hearing the news from you now. Professor Dora Akunyili was a personal friend apart from working together during her days at NAFDAC. The National President, Association of Community Pharmacists of Nigeria, Pharm Femi Adebayo, stated: "My eyes were filled with tears when I heard about the death of a faithful and brave Nigerian, Pharmacist par excellence. Dora rode where men trembled, especially her fight against fake counterfeit and adulterated drugs". Dora Akunyili, a distinguished citizen and patriot
President Jonathan President Goodluck Jonathan described late Dora Akunyili as a distinguished Nigerian and Patriotic citizen who would be sorely missed by all those who came in contact with her. 
In a statement yesterday, the Special Adviser to the President on Media and Publicity, Dr Reuben Abati quoted the President as saying he ' received with shock and sadness, news of the sudden and untimely death of Professor Dora Akunyili, former Minister of Information and Communications.
"The President believes that Professor Akunyili will live long in the memories of those who were privileged to know her as a diligent professional, a public-spirited and forthright public officer, and as a person of great convictions.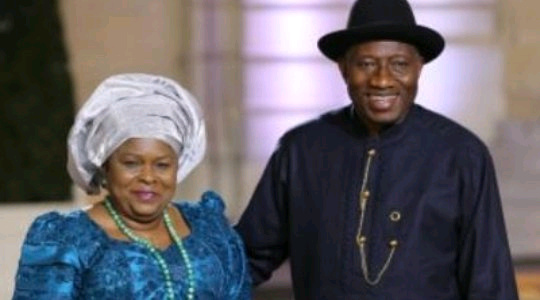 The First Lady, Dame Patience Faka Jonathan, described Akunyili as a "titan," who left an indelible mark with the passion and conviction with which she served the nation. Dame Jonathan described the late Akunyili's departure as "a great loss to the nation and the womenfolk."
DO YOU HAVE ANY NEWS YOU WANT TO REPORT? CLICK HERE TO REGISTER AND SUBMIT YOUR NEWS FOR PUBLICATION ON TOKTOK9JA
WATCH MORE NEWS ON OUR YOUTUBE CHANNEL CLICK HERE TO SUBSCRIBE
Professional freelancer and webmaster.
From Toktok9ja Media
The views expressed in this article are the writer's opinion, they do not reflect the views of the Publisher of TOKTOK9JA MEDIA. Please report any fake news, misinformation, or defamatory statements to toktok9ja@gmail.com