Photos: Celine Dion Makes a Big Comeback Amid Battle with Stiff-Person Syndrome, Here's How She Looks Now
Celine Dion Battle with Stiff-Person Syndrome.
Celine Dion, the legendary singer known for her powerful voice and soulful ballads, has made a big comeback after being diagnosed with Stiff Person Syndrome (SPS) in December 2022.
On October 31, 2023, Celine made her first public appearance in three years at a Montreal Canadiens hockey game in Las Vegas. She was accompanied by her sons, René-Charles, Nelson, and Eddy, and she appeared vibrant and energetic as she posed for photos and mingled with the players.
Celine's SPS diagnosis forced her to postpone her Courage World Tour in May 2023, but she has been working hard to build back her strength. In an Instagram post announcing the cancellation of her tour, Celine wrote, "I'm not giving up … and I can't wait to see you again!"
Celine's fans are thrilled to see her making a comeback, and they are eager to hear her perform again. Celine has not yet announced any plans to resume touring, but her recent public appearance is a positive sign that she is moving in the right direction.
What is Stiff Person Syndrome?
Stiff Person Syndrome (SPS) is a rare neurological disorder that causes muscle stiffness and spasms. The spasms can be triggered by noise, touch, or even emotional stress. SPS can make it difficult to walk, talk, and eat.
There is no cure for SPS, but there are treatments that can help to manage the symptoms. These treatments include medication, physical therapy, and occupational therapy.
Celine Dion's comeback story is an inspiration to others who are battling chronic illnesses. Her determination and positive attitude show that it is possible to live a full and meaningful life even with a serious health condition.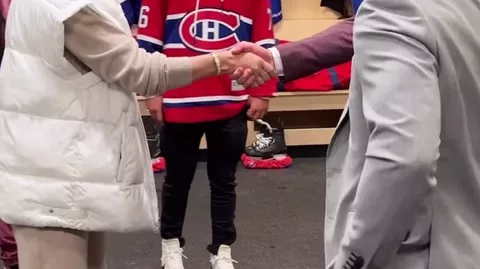 Celine's fans are grateful for her return to the public eye, and they are looking forward to seeing what she accomplishes next.
Celine Dion Battle with Stiff-Person Syndrome.
DO YOU HAVE ANYTHING YOU WANT TO TELL US ABOUT NIGERIA? CLICK HERE TO JOIN ESSENCE FORUM AND SHARE YOUR TOPICS WITH OVER 4000 MEMBERS.
WATCH MORE NEWS ON OUR YOUTUBE CHANNEL CLICK HERE TO SUBSCRIBE
Professional freelancer and webmaster.
From Toktok9ja Media
The views expressed in this article are the writer's opinion, they do not reflect the views of the Publisher of TOKTOK9JA MEDIA. Please report any fake news, misinformation, or defamatory statements to toktok9ja@gmail.com