Photos of Billionaire Wife Regina Daniels Smoking Kush Breaks the Internet
When I first saw photos of Regina Daniels smoking shisha I thought it was a big fat lie.
With all the Photoshop photos and videos flying around the internet, one can hardly know which was real. I mean our tender and sweet Regina Daniels who inspires teenage girls cannot be a smoker. Then I took a closer look at the photo, "dammm" it was true, there was no way this photo was doctored.
I don't mean to criticize her, but I can't help but wonder how she got here. We all know that smoking is highly addictive and it has been discovered that smoking shisha is more deadly than cigarettes or even marijuana.
According to research, the smoke from shisha goes directly to your lungs, those who smoke shisha regularly usually start feeling sharp pains in their lungs over time.
44yrs Old Man Arrested for Chopping His Own Daughter
Furthermore, if they continue smoking it over time, the smoke affects the lungs, and they'll likely find it difficult to breathe at night (Short Breath), which may lead to kidney failure and other sicknesses.
From the photo, you can also notice she's been doing it for a long time, and also she enjoys the fun from puffing the smoke out of her mouth.
Top 10 Profitable Business That Can Make You a Millionaire in 3 Months
This photo must have been taken before her marriage, there's no way her Billionaire husband Ned Nwoko will allow his precious treasure smoke not now that she is heavily pregnant and expecting his first child.
So this leaves me with the conclusion that Regina Daniels has been smoking for a long time before marriage. I think she might have started smoking at the age of sixteen.
If indeed she started smoking at that tender age, then the question now was her mother aware she was doing this at that tender age?
According to Nigerian law, smoking at that age is illegal.
I'll leave you guys to judge this matter.
Please drop your thoughts in the comment box below and share this post with someone.
Follow us on Facebook, Instagram & Twitter to keep up to date with trending news as it happens.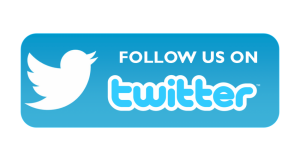 Professional freelancer and webmaster.
From Toktok9ja Media
The views expressed in this article are the writer's opinion, they do not reflect the views of the Publisher of TOKTOK9JA MEDIA. Please report any fake news, misinformation, or defamatory statements to toktok9ja@gmail.com